08-04-2020 | treasuryXL | XE |
Xe can help businesses in the manufacturing sector to make quick international payments and prepare for currency market volatility.

How can exchange rate movements affect your business? If your business operates in multiple countries, imports or exports goods or services abroad, or deals with foreign currencies in any capacity, exchange rate movements can have a significant impact on your business's operations and bottom line.
Let's consider how exchange rate movements could impact manufacturers who regularly purchase products and parts. Even if the costs of these parts and products remain steady, currency values will not. The currency markets are constantly in flux, and volatility in the markets could increase the costs of your imports, or even reduce your profitability.
In addition to preparing for potential market volatility, an experienced foreign exchange and international payments provider can also provide your business with a quick, reliable and cost-effective way to make your business payments, and help you to come up with a strategy to minimize your risk exposures and effectively plan for future FX outcomes.
What can a manufacturing business do to improve its FX outcomes?
The first step is finding the right international payments and foreign exchange provider. Just as each business is different, each provider is different, and the right provider for your business will have the right tools and services to help your business craft the strategy that suits your business's needs.
At Xe, we understand that each business has its own FX requirements. Today, we work with over 13,000 businesses of all sizes across all industry sectors and offer each one the products, services, and guidance that it needs for its operations.
We can help your manufacturing business:
Maintain steady importing costs;

Save time on your international payments with our quick and easy transactions;

Save money on your international payments with better rates and fees than what your bank would offer.
What Xe can do for your manufacturing business
In addition to offering our experience and expertise to help your business craft its own foreign exchange strategy, we also offer up an array of products and services that include:
Spot transfers, so you can purchase currency and send your international payments quickly, easily, and "on the spot".

Market orders, so you can set a target exchange rate for an automatic transfer once it's been reached, so you can secure the rates you want for your payments that aren't time-sensitive.

Forward contracts, so you can lock in today's exchange rate and schedule a future transfer on that date and ensure that your payment will send on time and you can avoid potential market volatility.

Risk management, so our team of currency experts can create a customized risk management strategy for your business's foreign exchange needs, and you can devote your time to your business.
Get in touch with XE.com
About XE.com
XE can help safeguard your profit margins and improve cashflow through quantifying the FX risk you face and implementing unique strategies to mitigate it. XE Business Solutions provides a comprehensive range of currency services and products to help businesses access competitive rates with greater control.
Deciding when to make an international payment and at what rate can be critical. XE Business Solutions work with businesses to protect bottom-line from exchange rate fluctuations, while the currency experts and risk management specialists act as eyes and ears in the market to protect your profits from the world's volatile currency markets.
Your company money is safe with XE, their NASDAQ listed parent company, Euronet Worldwide Inc., has a multi billion-dollar market capitalization, and an investment grade credit rating. With offices in the UK, Canada, Europe, APAC and North America they have a truly global coverage.
Are you curious to know more about XE?
Maurits Houthoff, senior business development manager at XE.com, is always in for a cup of coffee, mail or call to provide you detailed information.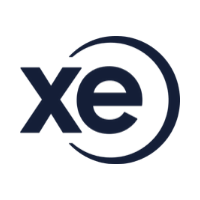 Visit XE.com
Visit XE partner page
https://treasuryxl.com/wp-content/uploads/2021/04/dir.png
749
1421
treasuryXL
https://treasuryxl.com/wp-content/uploads/2018/07/treasuryXL-logo-300x56.png
treasuryXL
2021-04-08 07:00:35
2021-04-06 11:28:16
How can Xe help your manufacturing business with its international payments and FX requirements?