Banks look more often at outsourcing and cooperation (Dutch Item)
17-08-2021 | treasuryXL | Enigma Consulting |
Nederlandse banken overwegen in toenemende mate hun processen uit te besteden en zoeken steeds vaker samenwerkingspartners binnen de branche. Hierdoor kunnen ze efficiënter opereren en hun risico's verlagen.



De bankensector staat wereldwijd onder druk. Om concurrerend te blijven nemen ze tal van kostenbesparende maatregelen, van het sluiten van bankfilialen (tussen 2015-2019 daalde het aantal bankfilialen met een kwart) tot het verkopen van minder winstgevende activiteiten (voorbeeld: ING verliet begin dit jaar de Oostenrijkse markt voor consumentenbankieren) en het opschroeven van de automatisering om in het personeelsbestand te kunnen snijden.
Uitbesteden
Het outsourcen van belangrijke diensten en taken komt ook steeds nadrukkelijker in beeld, blijkt uit een onderzoek eind vorig jaar van adviesbureau Enigma Consulting, gehouden onder vijftien banken. "Zeker de kleine en middelgrote banken zijn op zoek naar kostenverlaging. Door uit te besteden kunnen ze kostenbesparingen realiseren", valt te lezen in het rapport.
Het uitbesteden van IT-processen is al gemeengoed in de sector, vooral voor gebieden als IT-infrastructuur, werken in de cloud, applicatiebeheer en werkplekbeheer. Maar banken houden hun ogen ook open voor andere segmenten, zoals het uitbesteden van de hypotheekadministratie of een deel van het betalingsverkeer.
Naast het realiseren van de hard nodige besparingen kan outsourcing ook leiden tot minder druk op de investeringen. Bijblijven bij de enorme ontwikkelingen in de bankenwereld – denk aan wet- en regelgeving, open banking en de toenemende concurrentie van fintechs en bigtechs – kost nu eenmaal veel geld.
Partijen die outsourcingdiensten leveren specialiseren zich in een bepaald vakgebied en hebben de kennis en expertise om voorop te blijven lopen in dit domein. Daarbovenop komt dat de meeste grote outsourcingbedrijven die banken bedienen multinationals zijn, waardoor zij beschikken over het wereldwijde netwerk om banken te ondersteunen op elke plek waar zij actief zijn.
Door hun specialisatie zijn outsourcingbedrijven in de regel beter in staat om bankprocessen te beveiligen tegen cybercriminelen. De steeds hogere eisen die worden gesteld aan cyberveiligheid zijn veel banken een doorn in het oog, en zij moeten steeds meer geld investeren om hun assets en informatie uit handen van kwaadwillenden te houden.
Samenwerking binnen de branche
In sommige gevallen kijken banken niet naar outsourcing, maar juist naar mogelijkheden tot samenwerking. Dit doen ze vooral op thema's waarvan ze denken dat deze niet door een derde partij uitgevoerd dienen te worden, of op gebieden die nog in hun kinderschoenen staan, waardoor ze liever samen met gelijkgestemden innoveren dan met een 'buitenstaander'.
Het onderzoek van Enigma Consulting laat zien dat ook deze variant aan populariteit wint. Belangrijkste voordeel: het kunnen delen van kosten en risico's met andere banken. Voorbeelden zijn er volop. Denk aan Geldmaat, waarbij Rabobank ING en ABN Amro gezamenlijk pinautomaten exploiteren.
Ook werken banken aan een gezamenlijk systeem voor het uitvoeren van know your customer (KYC)- en anti money laundering (AML)-taken. Compliant zijn aan regelgeving op dit gebied kost veel geld en bovendien zijn banken afhankelijk van elkaar voor een goede opsporing van verdachte transacties of crimineel geld. Om tot een vruchtbare samenwerking te komen schakelen de samenwerkende banken veelal een onafhankelijke tussenpartij in.
Meer weten? Lees 'Samenwerking kan banken helpen met AML en KYC professionalisering'.
Een andere reden om de samenwerking te zoeken is om standaarden te ontwikkelen. Als iedere bank haar eigen pad bewandelt bij het ontwikkelen van oplossingen brengt communicatie en afstemming tussen de banken (en bijvoorbeeld de toezichthouder) complexiteit en hoge kosten met zich mee. "Een gezamenlijke ontwikkeling kan ervoor zorgen dat er één standaardoplossing komt voor de Nederlandse markt", schrijft Enigma Consulting.
De outsourcingtrend en de toenemende vraag naar samenwerking passen volgens adviesbureau PwC in de bredere ontwikkelingen waarbij banken steeds meer openstaan voor externe partijen. Steeds vaker trekken ze op met fintechs en andere bedrijven met het oog op het creëren van win-win situaties of versnelling op een bepaald gebied. Volgens PwC is het aantal partners waarmee Nederlandse banken samenwerken met 300% gegroeid in een periode van vijf jaar.

BANKENSURVEY – THEMA: OUTSOURCING
De bankensector maakt een enorme transformatie door en de concurrentie groeit. De oorzaak van deze transformatie kent meerdere drivers, zoals het voldoen aan wet en regelgeving, de PSD2 en open banking, concurrentie van Fintech's en challenger banken en verdergaande digitalisering ter verbetering van de klantervaring zoals bijvoorbeeld de introductie van Instant Payments afgelopen jaar.
Bovenstaande ontwikkelingen vereisen voortdurende investeringen in de bancaire infrastructuur van core banking en betalingsverkeer. Voor banken met oude legacy systemen zijn de investeringen immens en dit brengt hun concurrentie positie in gevaar. Steeds meer banken onderzoeken de mogelijkheid om hun processen te outsourcen en op deze manier kosten, verandercapaciteit en kennis te delen met andere banken .
Deze korte survey geeft inzicht in de bereidheid in de Nederlandse markt om bepaalde bancaire processen te outsourcen en eventueel tot samenwerking te komen.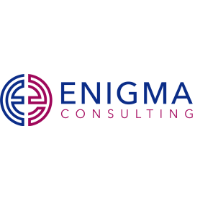 https://treasuryxl.com/wp-content/uploads/2020/12/Mark-roelands-4b-scaled.jpg
1707
2560
treasuryXL
https://treasuryxl.com/wp-content/uploads/2018/07/treasuryXL-logo-300x56.png
treasuryXL
2021-08-17 07:00:16
2021-08-16 13:21:15
Banks look more often at outsourcing and cooperation (Dutch Item)