#3 Sole focus on Exchange Rates (Dutch item)
22-07-2021 | XE |
Companies that need a currency service, either for their daily transactions or for a more strategic planning for the future, will logically first go to the exchange rates offered. Why wouldn't you choose the provider that offers the best possible rates for your money to begin with?

Het antwoord op die vraag is dat de koers weliswaar belangrijk is, maar niet de enige factor is die van invloed is op de blootstelling van uw bedrijf aan valutarisico's. Bedrijven die alleen maar gefocust zijn op het volgen van de koersen, kunnen bovendien het grotere plaatje missen.
Als iets te goed lijkt om waar te zijn, dan is het dat meestal ook. Met andere woorden: als u een uitstekende koers krijgt aangeboden door een provider, is er dan iets anders wat u niet krijgt? Dat kan het serviceniveau zijn dat uw bedrijf nodig heeft, of de juiste ondersteuning. Hoe snel reageert uw provider bijvoorbeeld als een betaling fout loopt?
"Bedrijven die alleen maar gefocust zijn op het volgen van de koersen, kunnen het grotere plaatje missen."
Het is ook belangrijk om te begrijpen dat koersvergelijkingen misleidend kunnen zijn. Valutamarkten zijn zo bewegelijk, dat u de koersen van een specifiek moment moet nemen om een correcte vergelijking te kunnen maken. Een provider die nu aantrekkelijk lijkt vergeleken met de koers die een van zijn concurrenten twee uur geleden bood, is misschien helemaal niet zo aantrekkelijk. Het is zeker zinvol om rond te kijken. Veel bedrijven accepteren de matige standaardservices van hun valutaprovider omdat ze nooit naar alternatieven hebben gekeken. Maar doe dat rondkijken op basis van waarde in plaats van prijs. Wat hebt u behalve concurrerende koersen nog meer nodig van uw valutaprovider? Zijn de aangeboden koersen open en transparant, zodat u altijd precies weet hoeveel u betaalt, na aftrek van kosten?
In de praktijk bieden valutaproviders een verscheidenheid aan meerwaarde. Misschien hebt u een online service nodig die is afgestemd op de specifieke eisen van uw bedrijf, met autorisatie van verschillende mensen voor verschillende soorten transacties. Misschien hebt u de snelst mogelijke service nodig zodat u langere betalingstermijnen hebt. Verder kunnen valutaproviders de valutamarkten voor u in de gaten houden. Als uw bedrijf zijn valutatransacties zo probeert te timen dat u de best mogelijke koers krijgt, ga dan op zoek naar een provider die koersmeldingen of marktorders biedt. Dan ontvangt u een melding wanneer de koers een bepaald niveau bereikt of wordt uw transactie automatisch verwerkt tegen die prijs.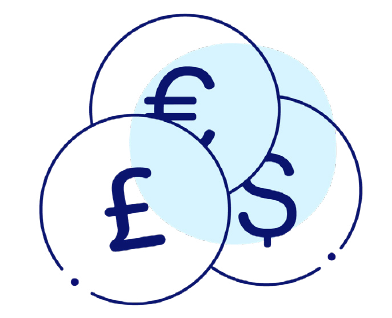 https://treasuryxl.com/wp-content/uploads/2021/07/firmbee-com-dAmHWsRYP9c-unsplash-scaled.jpg
1700
2560
treasuryXL
https://treasuryxl.com/wp-content/uploads/2018/07/treasuryXL-logo-300x56.png
treasuryXL
2021-07-22 07:00:05
2021-07-22 15:02:30
#3 Sole focus on Exchange Rates (Dutch item)