This event has passed
< Back
TIS Global Payments Peak
Join Now
TIS Global Payments Peak
TIS invites you to this virtual event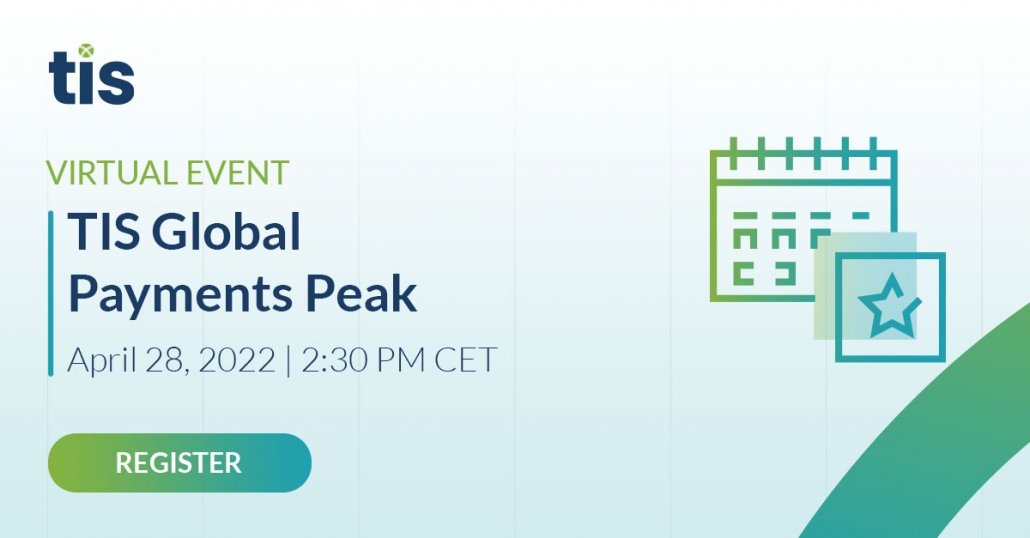 Get to know the product roadmap for 2022, the TIS Enterprise Payment Optimization story and much more.
We are looking forward to welcoming you to our annual TIS event, the Global Payments Peak. This year, we decided to take you on a virtual journey again.
Register today and find out about our vision and product roadmap for 2022.
Hear news from TIS, engage in sessions with existing TIS customers as well as industry experts.
Learn what Enterprise Payment Optimization is and how TIS can help your company to optimize its payment processes.
We will reveal an agenda in due course. Stay tuned for more information
Status
This event has passed
0 Has Sold