This event has passed
< Back
The big reveal: Sibos 2021 conference theme announced
Join Now
The big reveal: Sibos 2021 conference theme announced
This year's Sibos conference will debate the hot topic of Recharging Global Finance, addressing how the financial ecosystem can reassess and re-energise to meet client, regulatory and societal demands of the future.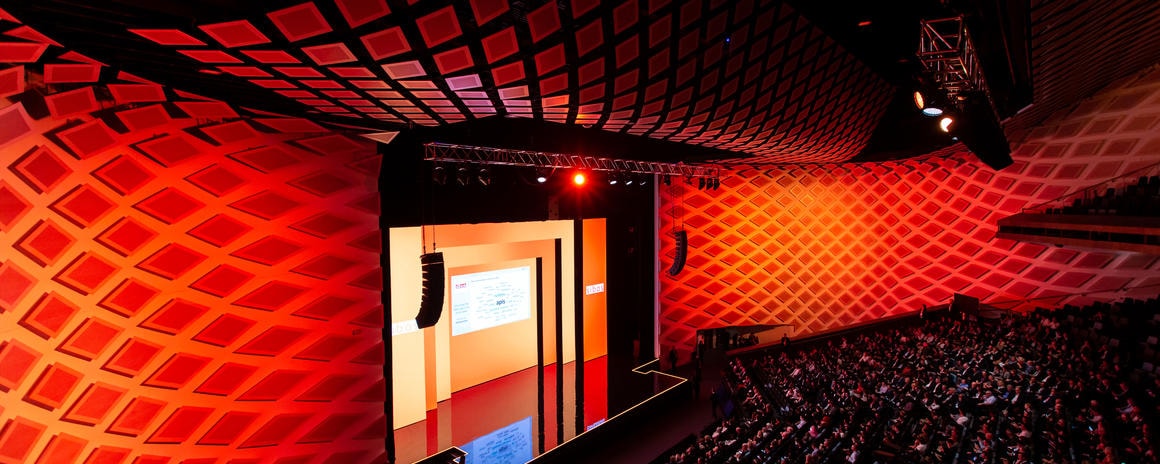 The ambitious Sibos 2021 programme will focus on how the industry can emerge from this period of disruption stronger than ever and includes four interconnected sub-themes – digital acceleration, managing risk, transformative technology and banking on change.
Delegates will hear insights from hundreds of expert speakers from the worlds of banking, payments, securities services, technology, fintech and beyond. There will be a range of diverse and immersive sessions, with new formats Red Threads and Deep Dives joining familiar favourites such as Views from the Top and Spotlight sessions.
DIGITAL ACCELERATION
The Covid-19 pandemic has dramatically accelerated digital adoption, driving unprecedented creative disruption. This sub-theme will explore how innovation can be channelled to help the best ideas achieve scale while ensuring a level playing field for all. Sibos will examine the rapid digitisation of everything from currencies to trade, delving into the latest innovations in banking as a service – and major trends influencing the future of fintech.
MANAGING RISK
The uncertainty of the pandemic has brought risk management to the fore. The transition to mass working from home has created new opportunities for cybercriminals and new concerns for compliance officers, alongside unknown risks such as burgeoning social swell movements and geopolitics. With the resilience of global regulatory policy under the spotlight, we will look at how we can manage risks to bounce back while adapting to new parameters around trust and identity.
TRANSFORMATIVE TECHNOLOGY
Technological innovation has been expedited dramatically by the pandemic. Sibos will explore how financial services organisations are integrating cutting-edge tech such as AI, machine learning, robotics and quantum computing while getting the human aspect right. The programme will delve into transformative trends in cloud innovation, the rise of Banking-as-a-Service, cryptography and big data, seeking to understand some of the struggles of the fintech ecosystem.
BANKING ON CHANGE
There's been a palpable step-change concerning sustainability in financial services over the last eighteen months, with organisations driving positive change through action on the climate crisis, ethical investing, diversity and inclusion, and financial inclusion. New challenges have emerged around ESG reporting and standardisation, greenwashing and disclosure. Sibos will explore the evolution of banking and ways of working, determining how organisations can progress the sustainability agenda.
Join the Sibos 2021 digital experience from 11 – 14 October. Sign up to the Sibos Insider newsletter to be the first to hear as further details are confirmed.
Status
This event has passed
0 Has Sold