This event has passed
< Back
Nomentia Webinar | Growing Your Bank Connectivity with Nomentia
Join Now
Nomentia Webinar | Growing Your Bank Connectivity with Nomentia
Growing your bank connectivity with Nomentia
Bank connections are absolutely a must to streamline processes or gain more visibility into bank balances globally. With Nomentia, adding new connections can be easy and hassle-free whether it's a host-to-host, SWIFT, or regional connectivity.
Join us for this half an hour webinar and learn how easy it is to add new bank connections. Tapani Oksala will explain you the following:
The challenges dealing with multiple banks
Different ways to connect
Bank connectivity components (format conversions and technical connectivity)
Bank connectivity as a service
How easy is it to add new bank connections?
1.7.2021
10.00 am CET / 11.00 am EET
Duration: 30 minutes
About Nomentia
Nomentia is a Nordic powerhouse for global cash management. We believe in a world in which businesses can make the right decisions no matter how unpredictable the times are. Our SaaS-based platform offers solutions for cash forecasting and visibility, global payments with bank connectivity, reconciliation, in-house banking, guarantees, and FX dealing. We serve 2,300+ clients in over 100 countries processing more than 200 billion euros annually. Cash is king!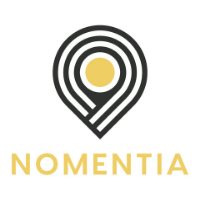 Status
This event has passed
0 Has Sold