< Back
marcus evans | 8th Annual Retail Deposit Optimization And Strategic Management | Toronto
Join Now
marcus evans | 8th Annual Retail Deposit Optimization And Strategic Management | Toronto
8th Annual
Retail Deposit Optimization And Strategic Management
Enhance digital platforms, ensure competitive pricing and manage the interest rate environment to retain deposits acquired during the pandemic
12 September – 14 September 2022
Toronto, ON, Canada
This premier GFMI event will bring together leading industry experts in retail banking and digital transformation from across Canada to address the current challenges and best practices for acquiring and retaining retail deposits. More specifically, Haventree Bank, RBC, BMO, First Ontario Credit Union, SBI Canada Bank, Innovation Credit Union, and many others be discussing how to manage the excess liquidity levels obtained during the pandemic, establish customer loyalty in a highly competitive rate environment through personalization and digital transformation, and improve your bottom line through optimizing deposit revenue through dynamic pricing strategies.
Key Themes:
Reviewing the impact of macroeconomic conditions on retail deposit optimization: how are rates and regulation changing strategies?
Sourcing and retaining sticky deposits in a highly volatile rate environment
Utilize product and pricing strategies to stay on top of the competition
How to handle liquidity levels in a rising rate environment
Taking digital transformation to the next level by centralizing focus and innovation on customer experience
Interested in joining this exclusive event? Then contact Mr. Ayis Panayi at [email protected] for discounts available or visit the website https://bit.ly/3HY6v16.
Looking forward to welcoming you at the event!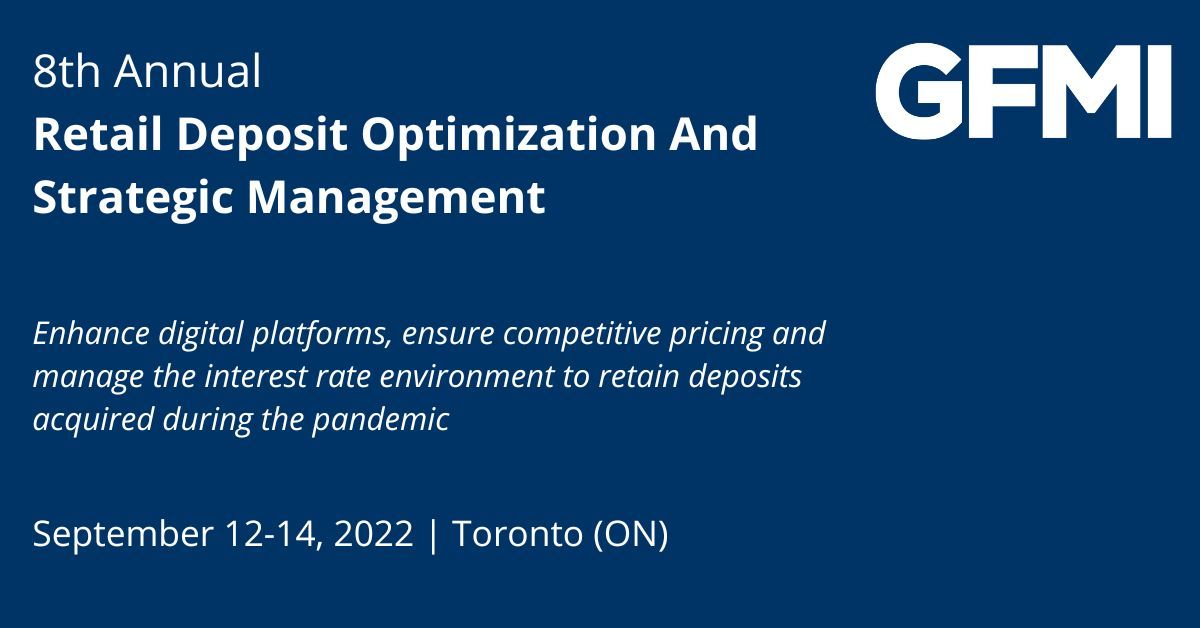 Status
Unlimited tickets
0 Has Sold