< Back
Marcus Evans | 20th Annual Liquidity Management | 8-9 November | London
Join Now
Marcus Evans | 20th Annual Liquidity Management | 8-9 November | London
20TH ANNUAL LIQUIDITY MANAGEMENT
Treasury XL and marcus evans are pleased to invite you to the 20th Annual Liquidity Management conference, taking place on the 8th – 9th of November 2021, in London, UK.
Exclusive discounts are available for readers/subscribers of Treasury XL – Find out more below
This marcus evans conference will help its c-level and senior management attendees fulfill their LCR obligations. This will be done by examining responses to liquidity management throughout COVID-19 and establish funding plans that help to meet short and long-term liquidity demands.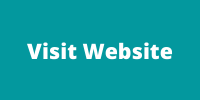 Best practices and case studies from:
Dr. Thomas Ribarits – Director, Financial Risk Management, European Investment Bank
Lizette Eistrup – Principal Liquidity Analyst – Danmarks Nationalbank
Christian Hasenclever – Leader, Strategic ALM, Treasury – Nord/LB
Kristina Brezinova – Liquidity Manager – CSOB
Nikolay Lambov – Treasury Steering Manager – Raiffeisen Bank International AG
Vincent Caillon – Group Intraday Treasurer – Societe Generale
Jamie Morris – Senior Director – Deutsche Bank AG
For registration and the treasuryXL Discount please contact:
Ayis Panayi
Digital Media & PR Marketing Executive 
Status
Unlimited tickets
0 Has Sold