This event has passed
< Back
Credit Outlook Amsterdam 2020
Join Now
Credit Outlook Amsterdam 2020
FitchRatings is pleased to announce the Credit Outlook series is expanding to Amsterdam.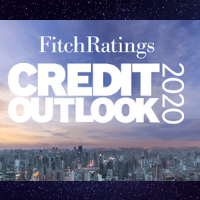 As they enter a new decade, ripe with fresh risk and opportunity, a fluid geopolitical backdrop, and an aging credit cycle, Fitch's Outlook provides in-depth insight into credit in 2020 and beyond. The day will begin with their global macro and sovereign outlook, a review of the most important risks facing global credit markets, followed by in-depth sessions covering European banks, European & Dutch insurers and the housing and mortgage market. FitchRatings will also discuss ESG and its increasing role in credit research, risk and investor behaviour.
Registration and breakfast will commence at 8:30 am and the conference will run from 08:55 – 12:00, followed by lunch.
This year's conference includes
*EMEA Sovereign Hotspots
*ESG Panel on Changing Business Models
*European Banks
*European & Dutch Insurance Peer Comparisons
*Housing & Mortgage Market
Attendance is complimentary, but pre-registration is required.
Status
This event has passed
0 Has Sold