This event has passed
< Back
ACT Annual Conference and International Treasury Week 2021
Join Now
ACT Annual Conference and International Treasury Week 2021
ACT Annual Conference and International Treasury Week 2021
Accelerating strategic change: agility, influence, opportunity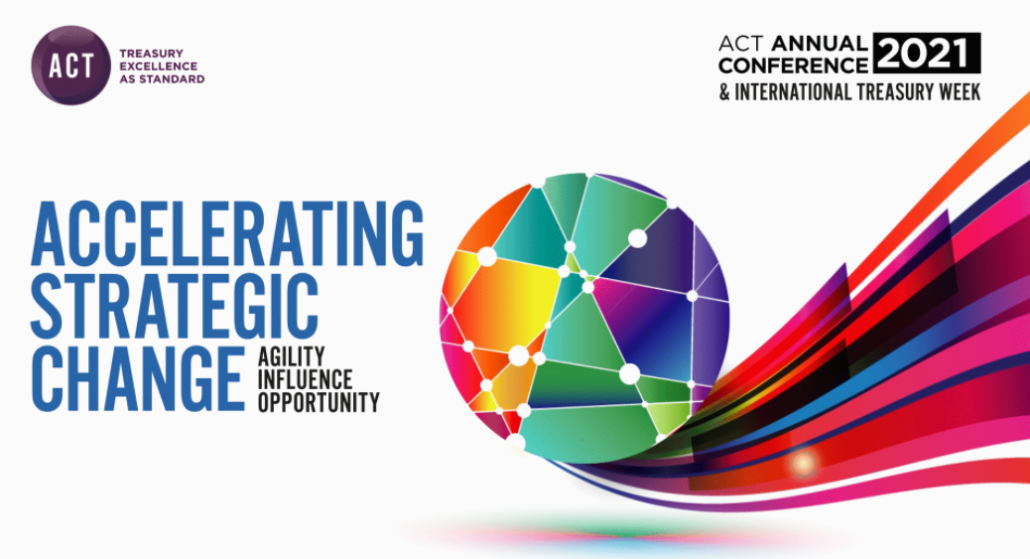 The highlight of the treasury calendar returns to our virtual platform for 2021
Following on from what was quoted as a "success beyond the imagination of many," the ACT Annual Conference returns to our award-winning virtual platform on 14 – 17 June 2021.
The next annual conference will also incorporate our ground-breaking International Treasury Week and will focus key discussions around this year's theme – Accelerating strategic change: agility, influence, opportunity.
We are already hard at work on an exciting line-up of speakers as well as designing a programme which delivers the outstanding thought leadership you have come to expect from the ACT. Our virtual events space, for which we have received incredible feedback, will go one step further with added functionality and more networking than ever before.
Over the past year, we have worked very closely with the treasury community to support our members through these difficult times, with a wide range of events, educational support and resources. As we continue to work together through this global pandemic we look forward to your valued support, and to engaging with you throughout 2021, – which promises to be a year of hope and opportunity.
Get ready to be wowed with our stunning new platform for 2021
Status
This event has passed
0 Has Sold