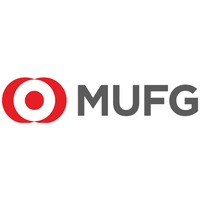 Amsterdam – Full-time
We are currently searching for a VP, Global Transaction Banking Consultant Cash & Liquidity Management as part of the Transaction Banking EMEA Division in Amsterdam.
MUFG Bank Europe N.V. (MBE) is a fully-owned subsidiary of Mitsubishi UFJ Financial Group (MUFG), one of the largest ranked Financial Groups in the world in terms of assets. A world-class set of businesses and more than 180,000 employees in 50 markets. MUFG offers stability in an ever-changing market, providing services to high-profile clients worldwide.
For more than 50 years MBE offers commercial banking services to both Japanese and non-Japanese corporate customers in The Netherlands and, through its branches, in Central and East Europe. The goal is to be among the top performing foreign-owned banks operating in The Netherlands, providing value-added banking services and excellent operations, fulfilling both Japanese and non-Japanese customers' needs.
The MBE subsidiary based in The Netherlands is a growing network of branches, managed from Amsterdam.
Our vision? To become the world's most trusted financial group. You'll help us achieve it.
Overall Purpose of Job:
Promote MUFG's global transaction banking capabilities to European based clients and develop new business from large corporates that have a head or regional office in Europe. You are a subject matter expert in payments, cash and liquidity management, electronic banking connectivity and applicable European regulations. The GTB sales consultant is the key contact point for the global relationship manager and its clients.
Essential Functions*:
As a core member of the EMEA Transaction Banking business, located in Amsterdam you will:
•Develop strong relationships with Coverage RMs and GTB Sales Consultants in each region, to ensure a deep understanding of our global client relationships
•Manage the regional and, as appropriate, global account planning processes
•Advise clients, mostly corporate treasurers and cash managers, on the regional and global cash and liquidity management solutions from MUFG's focus geographies in APAC, EMEA and the Americas
•Analyse the cash flows and requirements of large multinationals and position MUFG's cash and liquidity management solutions including liquidity management services, payables and receivables and electronic banking services
•Manage the process of responding to regional and global RFIs/RFPs, co-ordinating input from across the GTB functions and regions
•Manage a portfolio of Global/Japanese corporate clients that have head or regional offices in Europe
•Cooperate with the GTB groups in London, Tokyo and other branches in the global network
•Being part of the Transaction Banking group for EMEA, assist with product innovation and other projects
•Ensure effective usage of all relevant CRM and other dashboard systems such as SalesForce and C-Hub, including timely updates and the submission of client meeting call reports
•Have a shared responsibility for GTB's profits and assets as per the group's KPIs
Education
Bachelor's degree or equivalent industry experience.
Work Experience
•7+ years of experience in corporate sales at a leading global commercial bank, ideally with both global and Asian multinationals
•Multiple years' track record in the origination and implementation of regional and global cash and liquidity management solutions
•Significant knowledge of liquidity management, payments, cash management and electronic banking solutions
•Experience in a broad range of GTB sales activity
Functional/Technical Skills and Knowledge requirements
•Extensive knowledge of the GTB industry and our key competitors
•A deep understanding of corporate treasury needs and challenges
•Ability to prepare high quality RFI/RFP responses and pitch books for beauty parades
•Proficiency in English (spoken and written) essential
•Proficiency in German, French and/or a Nordic language (spoken and written) essential
•Proficiency in Japanese (spoken and written) beneficial
•Effective communication and presentation skills (spoken and written)
•Knowledge of changing regulatory climate in terms of Basel III/IV, PSD2, MIFID etc.
•Experience with client on-boarding and implementation projects
•A proven client-focus
Behavioural Competencies
•Strong interpersonal skills
•A team player
•A willingness to travel
•Ability to work on own initiative and to prioritise workload
The role is based in the Netherlands. Candidates need to be willing to relocate to the Netherlands. Internal MUFG employees will be supported in case of relocation.
For more information regarding this position you can contact our recruitment team at: [email protected]
Mitsubishi UFJ Financial Group is committed to embracing diversity and building an inclusive culture where all employees are valued, respected and their opinions count. We support the principles of equality, diversity and inclusion in recruitment and employment, and oppose all forms of discrimination on the grounds of age, sex, gender, sexual orientation, disability, pregnancy and maternity, race, gender reassignment, religion or belief and marriage or civil partnership.
We make our recruitment decisions in a non-discriminatory manner in accordance with our commitment to identifying the right skills for the right role and our obligations under the law.
Please note that due to intense number of applications, your applications may not be responded.
https://treasuryxl.com/wp-content/uploads/2021/10/MUFG.png
200
200
treasuryXL
https://treasuryxl.com/wp-content/uploads/2018/07/treasuryXL-logo-300x56.png
treasuryXL
2021-10-12 11:45:29
2021-10-12 11:45:29
VP, Global Transaction Banking Consultant Cash & Liquidity Management @ MUFG