Treasurer Search consultant Ron van Haeff  is searching for an Interim Senior Cash Manager – Opbouw – Amsterdam Region (Dutch)
For the ideal candidate, this will be his/her second or third career step. Before, you worked with a corporate in treasury, in treasury consultancy or in an operational role in business banking. Of course, you completed a relevant education, you speak both German as well as English. Additionally, you have strong Excel skills. As an individual, you are detail-oriented, communicative, proactive, and ambitious.
Taken Interim Senior Cash Manager
Het hoofdkantoor finance team is in de afgelopen jaren gegroeid naar 20 financials die tot op heden cash management en treasury taken oppakten. Nu is besloten dat een gespecialiseerd professional dit moet doen, jij zal als interim manager de functie managen en ontwikkelen. In eerste instantie ligt je prioriteit bij liquiditeitsmanagement, bankrelatiemanagement en het aansturen van externe factoring bedrijven. Gaandeweg zal je investeren in een infrastructuur en processen die leiden tot een betere en efficiëntere treasury. Op een gegeven moment zal een vaste medewerker het stokje van je overnemen.
Ideale Interim Senior Cash Manager
Je bent de ideale kandidaat als je het strategische en operationele weet te combineren, en als je in staat bent om de winkel goed te laten lopen terwijl je hem verder op- en uitbouwt. Je weet vooral veel van cash management, legt gemakkelijk contact met interne en externe stakeholders en ziet uit naar het opbouwen van iets vanuit niets.
Onze opdrachtgever
Onze opdrachtgever is één van de marktleiders in specifieke dienstverlening. In enkele jaren is, middels acquisities, de omzet vergroot naar enkele miljarden. De bedrijfscultuur kan worden omschreven met steekwoorden als pragmatisch, doelgericht en informeel.
Arbeidsvoorwaarden en proces
Het project zal in ieder geval drie maanden duren, het kandidaat tarief zal tussen €80 en €100 per uur liggen. De start is bij voorkeur zo spoedig als mogelijk.
Location
Amsterdam Region
Contact Person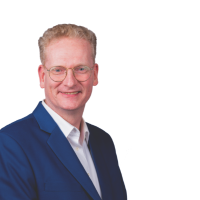 Ron van Haeff
T: +31 6 11413269
Can't get enough? Check out these latest items