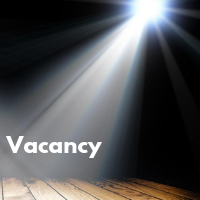 | 20-3-2019 | treasuryXL |
Build a new, one man, treasury function in an international, expanding and dynamic trading environment. #Amsterdam, cash, liquidity, treasury infrastructure, funding and risk management.
TASKS TREASURY MANAGER
This position is a mix of operational and strategic, build-up and regular tasks. All corporate treasury tasks have to be covered: liquidity & cash management, FX & interest risk management and corporate finance. Together with the CFO the treasury manager will design his position and set the priorities. Without being comprehensive the following tasks will most likely be on the to-do list:
Cash flow forecasting and monitoring funding needs;
Build and maintain an international bank and treasury IT infrastructure, possibly a TMS selection and implementation;
Support the CFO in the funding and business expansion strategy;
Modelling complex risk scenarios (FX, interest and business development) using excel and perhaps more advanced tools and methods (VBA, Monte Carlo).
IDEAL TREASURY MANAGER
The ideal candidate for this position graduated (MSc level) with above average results. A post graduate degree like CFA or RT would be appreciated. A "go-getter" and ambitious attitude is essential to land results in the competitive environment. He should not be afraid for the operational tasks and will not drop the ball in matters where he is responsible. In his communication he can find the balance between service orientation and being assertive.
OUR CLIENT
Our client is a rapidly expanding brokerage and trading firm with a presence on three continents. Staff is very well educated and ambitious. Corporate treasury expertise is available both with the trading professionals as with the CFO. Already a sizeable firm, one can still notice the start-up mentality. The combination of entrepreneurship, willingness to invest and smart people will enable the treasurer to build a high calibre organisation with special attention for complex risk strategies.
REMUNERATION AND PROCESS
As this is a new position and our client is flexible and willing to invest, the base salary has not yet been defined. It should be clear that this is a senior specialist role for a candidate taking his third or fourth career step.
An on-line assessment will be part of the recruitment process.
LOCATION
Amsterdam
Voor meer informatie ga naar de vacature sectie van onze website treasuryXL
https://treasuryxl.com/wp-content/uploads/2018/10/vacature-in-the-spotlight-1.png
200
200
treasuryXL
https://treasuryxl.com/wp-content/uploads/2018/07/treasuryXL-logo-300x56.png
treasuryXL
2019-03-20 10:00:01
2019-03-20 10:00:01
Vacancy in the spotlight: TREASURY MANAGER