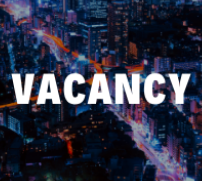 | 24-4-2019 | treasuryXL |
Tweede of derde loopbaan stap voor analyticus met een interesse in kapitaalmarkten. Onderneming die een verschil maakt. Goede ontwikkelingsmogelijkheden en work-life balance. 
TAKEN CORPORATE FINANCE ANALYST
Het betreft een positie in een corporate treasury afdeling waar regelmatig zeer grote, internationale en diverse financieringen worden gestructureerd. We zoeken de junior op de afdeling die vanaf het begin verantwoordelijkheid krijgt (en neemt) in bijvoorbeeld analyses, investor relations, leningdocumentatie en credit ratings. Het team is niet groot, het zal zeker voorkomen dat ook moet worden ingesprongen in cash management en counterparty risk analyse.
IDEALE CORPORATE FINANCE ANALYST
De ideale kandidaat voor deze positie heeft een relevante, afgeronde academische opleiding. Recht, economie of bedrijfskunde zouden bijvoorbeeld passend zijn. Hij hoeft nog niet alle expertise te hebben en werkte bij een bank, als consultant of in een andere corporate treasury afdeling. Aantoonbare ervaring met kapitaalmarkten, financieringen, documentatie en reporting & analyse zijn zeer gewenst. Als persoon is de analyst nieuwsgierig, communicatief en hij zal zich nog verder ontwikkelen.
ONZE OPDRACHTGEVER
Onze opdrachtgever heeft impact op het dagelijks leven van alle Nederlanders en een aantal niet-Nederlanders. Haar activiteiten zorgen voor het oplossen van grote maatschappelijke issues die nu prominent in het nieuws zijn. In het bereiken van de ondernemingsdoelstelling is de corporate treasury afdeling essentieel en het treasury team is een innovatieve en bekende partij in de internationale kapitaalmarkten. Het team is informeel en inhoudelijk gedreven. De onderneming investeert actief in haar personeel en zorgt bewust voor een goede work-life balans.
ARBEIDSVOORWAARDEN EN PROCES
Het verwachte basisinkomen voor deze positie is €65K met een ruime bandbreedte voor jonge talenten en ervaren kandidaten die iets extra's kunnen brengen. De secundaire voorwaarden zijn zonder meer goed en ontwikkeling van personeel krijgt veel aandacht. Voor passende kandidaten die interesse hebben, is er een uitgebreide functiebeschrijving beschikbaar.
LOCATION
Voor meer informatie ga naar de vacature sectie van onze website treasuryXL
https://treasuryxl.com/wp-content/uploads/2019/05/Vacancy-202x181.png
181
202
treasuryXL
https://treasuryxl.com/wp-content/uploads/2018/07/treasuryXL-logo-300x56.png
treasuryXL
2019-04-24 10:00:50
2019-04-24 10:00:50
Vacancy in the spotlight: CORPORATE FINANCE ANALYST