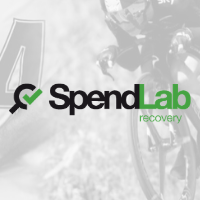 | 28-5-2020 | treasuryXL | SpendLab Recovery |
VENLO, The Netherlands, May 28, 2020 – treasuryXL, the independent community platform for everyone who is active in the world of treasury, and SpendLab Recovery, the Dutch market leader in spend justification that is currently in the process of expanding internationally, today announced the signature of a premium partnership.

As a marketplace, treasuryXL will offer SpendLab Recovery market commentary and insight to its audience. Offering a continuous flow of relevant treasury content, making treasury knowledge available, results in treasuryXL being the obvious go-to platform for its' audience. SpendLab Recovery will have a prominent role in the Treasury Topic environment with coverage in Operational Risk, Liquidity, Treasury Software and Fraud & Cybersecurity.
SpendLab Recovery generates liquidity for clients by using their Accounts Payable Recovery Analyzer (APRA). APRA is a technology platform that combines over 400 algorithms, Big Data, AI, and machine learning, and audits all the raw Accounts Payable data in any ERP system to identify anomalies. Several examples of anomalies include but are not limited to: undue payments, double invoices, overpayments, and overpaid VAT. Over the past years, SpendLab has analysed over 321 million invoices and has recovered more than €200 million EUR for its clients.
treasuryXL and SpendLab Recovery strive for a fruitful partnership where its' audience are top of mind making sure that (potential) clients are always up to date with the latest news and events in their field, benefit from a comprehensive range of innovative solutions, services and experts.
According to Iris Lopes, Managing Director at SpendLab "Nowadays, there is more and more demand for concrete and useful data, especially data that can be used to empower financial decision-makers. We as SpendLab focus specifically on the accounts payable of organisations and can contribute to generating liquidity, providing complete insights into accounts payable data, and reducing any related risk. Our goal of this partnership with treasuryXL is to share our profound accounts payable knowledge to the Treasury community and to gain a better understanding of the processes and difficulties that financial decision-makers have to deal with."
"SpendLab Recovery is a great addition to our treasury community and offers unique services. In these COVID-19 times businesses have an even stronger focus on liquidity than before. SpendLab Recovery creates transparent insights in accounts payable. These can be the basis for recovering unjustified spendings and will create the control of future risks. Especially in times where treasurers are expected to connect their specialty with that of their colleagues, the solution of Spendlab enables very visible results of cooperation". says Kendra Keydeniers, Community & Partner Manager at treasuryXL.
About treasuryXL
treasuryXL started in 2016 as a community platform for everyone who is active in the world of treasury. Their extensive and highly qualified network consists out of experienced and aspiring treasurers. treasuryXL keeps their network updated with daily news, events and the latest treasury vacancies.
treasuryXL brings the treasury function to a higher level, both for the inner circle: corporate treasurers, bankers & consultants, as well as others that might benefit: CFO's, business owners, other people from the CFO Team and educators.
treasuryXL offers:
professionals the chance to publish their expertise, opinions, success stories, distribute these and stimulate dialogue.
a labour market platform by creating an overview of vacancies, events and treasury education.
a variety of consultancy services in collaboration with qualified treasurers.
a broad network of highly valued partners and experts.
About SpendLab Recovery
SpendLab Recovery is the Dutch market leader in spend justification. The company is a former spin-off from the Dutch government with a 98 year old heritage in procurement. It currently specialises in generating liquidity for clients by analysing -and identifying anomalies in accounts payable data.
In terms of certification, SpendLab is GPR compliant and is ISO-certified for Information Security Management (ISO/IEC 27001) and Quality Management (ISO 9001:2015).
By having insights in the accounts payable and being able to recover unjustified liquidity, treasurers will be able to identify and control (liquidity) risks in their vendor data.
For more information visit SpendLab.com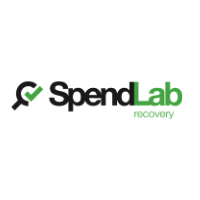 https://treasuryxl.com/wp-content/uploads/2020/05/SpendLab-Recovery.png
200
200
treasuryXL
https://treasuryxl.com/wp-content/uploads/2018/07/treasuryXL-logo-300x56.png
treasuryXL
2020-05-28 09:35:45
2020-05-28 09:21:27
treasuryXL announces partnership with SpendLab Recovery