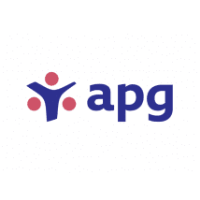 Amsterdam – Full-time
APG Treasury & Trading Development is part of Treasury & Trading within APG Asset Management N.V..
Our services are catered to the pension fund clients and Investment pools of APG AM NV.
Treasury & Trading Development operates on the crossroads of financial markets; Legal; Compliance; Regulatory & Tax as well as the agile community. The Treasury & Trading landscape / infrastructure is vital for an asset manager as APG. The Treasury & Trading Development department is dedicated to the implementation of new strategies and/or regulatory initiatives in the field of Treasury & Trading. Within CIO this department takes the lead in contract negotiations with clearers, banks and custodians from the economical/business perspective. Trading acts in various asset classes, listed and cleared, such as Fixed Income; Credits; Currency; Equity; Commodity and Money Markets. Together with the Head of Treasury & Trading, Treasury & Trading Development leads on various dossiers. Teaming up with Legal, Compliance and Regulatory, Fiduciar Management, Risk, Operations, IT and within Treasury & Trading is important.
As Treasury & Trading Development Specialist you:
Are responsible for new strategies and/or regulatory initiatives in the Treasury & Trading landscape: monitoring; analyzing; decide on impact; implement;
Will have a dialogue external with clearers; banks and custodians on run and new initiatives as well as internal with the several trading desks and the value streams;
Are the Front Office lead in Treasury &Trading contract negotiations: legal and economics;
Operate on the crossroads of Financial markets, Legal Regulatory Tax and Compliance, agile community;
Are the SPOC for the PM organization on Treasury &Trading related matters like: New Product Approval Process (NPAP); clearing; regulatory change; counterparties; new counterparty set up;
Will provide clients proactively with insightful, relevant and necessary information on Treasury &Trading related topics.
This is what you offer
You have successfully completed a University Degree and preferred CFA/VBA
You have an interest in following regulations related to Treasury & Trading and are able to translate changes into optimizing and maintaining the required Treasury & Trading infrastructure
You have knowledge of and 2-5 years of experience in the investment / asset management industry and with legal contracts
You are able to think across trading & treasury procedures from front till back
You have an active role in optimizing structures
You have developed analytical and social skills
This is where you'll work
We offer you a competitive salary and attractive terms of employment with a focus on flexibility.
• A guaranteed year-end bonus of 8.33%
• Ample attention to your vitality and personal development
• Hybrid working: at home and in one of our superb offices
• And of course a well organized pension.
For pension provider APG, pensions are about people, life and how we live together. Through careful asset management, pension administration, communication and advice, APG wants to help build a decent future in which we share our well-being and prosperity honestly and sustainably. For present and future generations. For today, tomorrow and beyond.
APG is committed to serving 4.7 million people in the Netherlands. That explains the importance we attach to reflecting Dutch society. To that end, APG strives for an inclusive work environment in which everyone can be themselves and their unique qualities are embraced.
Choosing APG means choosing a job in which you contribute to a bright future. Don't delay, apply today!
More information
More information? Please contact recruiter Roy Tholen, or Inez Prins via [email protected], who can tell you more about the specific position.
Do you see a future with APG? Apply with a cv and cover letter and show us what motivates you.
This vacancy was published internally and externally at the same time. In case of equal fitness for the position, internal candidates have priority in the selection procedure. We thank you for your understanding.
https://treasuryxl.com/wp-content/uploads/2021/04/APG.png
200
200
treasuryXL
https://treasuryxl.com/wp-content/uploads/2018/07/treasuryXL-logo-300x56.png
treasuryXL
2021-12-09 11:02:15
2021-12-09 11:02:15
Treasury & Trading Development Specialist @ APG