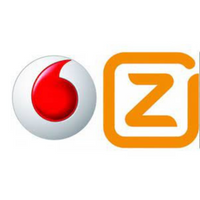 Utrecht – Fulltime
Be responsible for the managing our €13 billion of debt exposure! Be at the heart of one of our DNA defining departments. You will oversee all Treasury operations activities, covering all cash management and systems activities like City Financials and SWIFT. You lead on all change and improvement activities and all relationships with internal and external stakeholder on operational matters.
Gaat dit over jou?
Vaardigheden die je goed kunt gebruiken voor deze job.
Je bent analytisch
Hoofd- of bijzaak? Dat verschil zie jij meteen. Je komt makkelijk tot de kern en houdt tegelijk het overzicht.
Je neemt initiatief
Afwachten? Niks voor jou. Als jij een kans ziet, ga jij eropaf. Je komt vaak als eerste met een idee of voorstel.
Je krijgt mensen in beweging
Jij gelooft in je plannen en weet anderen daarvan te overtuigen. Zal wel door je aanstekelijke enthousiasme komen.
Je bent in control
Doelen zijn er om behaald te worden, daar zorg jij wel voor. Je delegeert, houdt overzicht en plant realistisch.
Je vindt altijd een oplossing
Jij rent niet weg voor problemen. Sterker nog: je onderzoekt ze grondig. Je legt de juiste verbanden en zoekt naar mogelijke oorzaken. 'Eerst denken, dan doen' is jouw motto.
Je bent part of the team
Jij bent een sociaal dier en doet moeite voor je collega's. Ook als je daarvoor je eigen belangen opzij moet zetten.
Dit krijg je van ons
Jij gaat ervoor, elke werkdag weer. Voor je plezier én voor de volgende arbeidsvoorwaarden.
Op basis van 40 uur, ontvang je:
Bruto maandsalaris tussen € 4.000 en € 5.600 met groeiperspectief.
Benefit Budget van 14,95%, bovenop je brutosalaris. Laat het uitbetalen, koop extra vakantiedagen of spaar het op.
NS-Business Card naar keuze. Ook om privé eersteklas mee te reizen.
Thuis werken of op kantoor? Voor ons is er geen verschil.
Jaarlijkse bonus, afhankelijk van het bedrijfsresultaat.
Unlimited Learning: onbeperkt toegang tot duizenden trainingen en opleidingen.
20 vakantiedagen per jaar.
Dit breng jij mee
We are looking for an ambitious and pro-active team player who is ready for a challenge. You are proactively interacting with various internal stakeholders across local markets and functions and shareholders as well as maintaining excellent relationships with external partners including Financial Institutions and FinTech companies.
Other matters important to the job
preferred University degree in economics, finance, accounting or mathematics and preferrably a MBA, CFA, ACT, ACA, ACCA or CIMA qualification
more than 7 years of relevant experience in Treasury or banking
you are a pro in the use of Treasury management systems like City Financials including upgrades and implementations
you have specific knowledge in Corporate Finance, Risk Management, Financial markets, IR and FX derivatives
you have good understanding of IT, settlement- and cash management concepts such as sweeping, SWIFT, document and API based interfaces and IT deployments and development techniques
https://treasuryxl.com/wp-content/uploads/2021/11/Vodafoneziggo.png
200
200
treasuryXL
https://treasuryxl.com/wp-content/uploads/2018/07/treasuryXL-logo-300x56.png
treasuryXL
2021-11-25 09:37:58
2021-12-02 09:40:43
Treasury (Operations) Manager @ Vodafone Ziggo