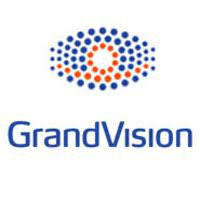 Amsterdam – Full-time
Within all GrandVision companies we recruit for a career, not just a job. We are passionate about customer satisfaction and develop our people to look for growth potential within the job and within the company. Our preference is to always promote internally where possible. So, wherever people start, there's always somewhere else to go. We strive for continuous improvement and our new recruits help us to further raise the future potential of our company. Our whole business is full of people who have gone on to achieve a successful career through experiencing a variety of different roles in different locations and area of our business. We continually support and develop our people who have the desire, ambition and potential to grow.
With customers, stores and employees located in over 40 countries, GrandVision shows diversity to be at the core of its success. GrandVision is a global company proud and committed to be an equal opportunity employer.
Responsibilities 
Resolve technology and/or miscellaneous issues within the treasury management system (TMS) and global enterprise resource planning (ERP) system specific to business needs.
Implements TMS in several GrandVision's operating companies, trains staff on this system and after care.
Maintain banking information and market data in TMS and global ERP system.
Administer team member access and audits to ensure appropriate roles are provisioned within TMS.
Communicate with internal and external technology partners to drive technology improvements for the TMS/ERP as well as other areas of Treasury Cash management.
Work with banking partners to assist with account updates and new requests for various banking needs, including the opening and closing of bank accounts, setup/maintenance of various cash balancing structures, setup of reporting and payments via Swift, testing, KYC's, etc.
Monitor and check daily statements of all GrandVision bank accounts to assure correctness of the global cash position and statement data for accounting purposes.
Perform monthly analysis of interest costs charged on overdraft/current account balances.
Manage, monitor, and process In House Bank activities.
Prepare, manage, and analyse data for global cash flow forecast, actual and forecast vs actual reporting.
Collaborate with business partners to design and create reports in the TMS system that supports decision making and improves Cash Management.
Work with other team members within Treasury to dig into new areas and find ways to continuously improve Treasury processes as well as other areas of the company.
Build collaborative relationships with vendors and team members at all levels.
Act as backup for FX & Cash manager.
Key skills, knowledge and experience
University degree (or equivalent) in finance / economics / accounting, or relevant treasury experience.
3 to 5 years of relevant work experience.
Good understanding of systems in particular Treasury Management Systems (Kyriba), SWIFT network, payment network, electronic banking systems, financial information systems like Bloomberg or Reuters and ERP's.
Project management skills and strong analytical capabilities.
A can-do approach and a result-oriented mindset.
Highly motivated, strong willingness to help build a world class efficient treasury, healthy sense of humour.
More about GrandVision
GrandVision is a global leader in optical retailing and delivers high quality and affordable eye care to more and more customers around the world. The high quality eye care offered by GrandVision includes a wide range of services provided by its vision expert, prescription glasses including frames and lenses, contact lenses and contact lens care products, and sunglasses both plain and with prescription lenses. These products are offered through leading optical retail banners across Europe, the Americas, the Middle East and Asia. GrandVision serves its customers in over 7,200 stores and with more than 39,000 employees which are proving every day that in EYE CARE, WE CARE MORE.
Some key figures:
7,260 stores in more than 40 countries
434,000 daily store visits
15.1 million Eyeglass & sunglass sold
Over 39,000 employees worldwide
Revenue EUR 3.5 billion FY
EBITA EUR 266 million
Our vision is to provide high quality and affordable eye care to more and more people around the world. By doing so, GrandVision aspires to help them realize their full potential in life.
More about GrandVision: www.grandvision.com
Follow us on LinkedIn: https://www.linkedin.com/company/grandvision
Find our Annual Report here: http://annualreport.grandvision.com
NB. If you have not heard back from us after 27 days, please consider your application not to be successful.
https://treasuryxl.com/wp-content/uploads/2021/05/grandvision.png
200
200
treasuryXL
https://treasuryxl.com/wp-content/uploads/2018/07/treasuryXL-logo-300x56.png
treasuryXL
2021-05-04 13:06:13
2021-05-04 13:06:13
Treasury Operations and System Analyst @ GrandVision N.V.