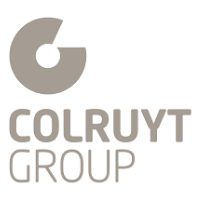 Halle, Belgium – Full-time
De afdeling Finance van Colruyt Group zorgt voor financiële ondersteuning van al onze merken. Als treasury manager beheers je onze financiële risico's en geldstromen. Een ideale job voor mensen met een passie voor cijfers en financiën!
Om de financiële risico's en geldstromen van Colruyt Group te beheren, zoeken we een enthousiaste en flexibele treasury manager voor de dienst Treasury.
Wat doe je concreet:
Je werkt mee aan het beheersen van de financiële marktrisico's in de groep en wordt ingeschakeld op verschillende ad-hoc-projecten die leiden tot een verbetering van de processen en governance binnen de treasury organisatie.
Cashoverschotten beleggen, tekorten aanzuiveren via verschillende funding-methoden en leningen beheren behoren ook tot je takenpakket. Je staat hierbij rechtstreeks in verbinding met banken en behartigt samen met de group treasurer de bankrelaties.
Je doet regelmatig een update van cashforecast voor de komende 12 tot 24 maanden. Deze informatie analyseer je en je presenteert je inzichten en bijstellingen aan de financiële directie.
Je werkt mee aan het uitschrijven van de verschillende beleidskaders omtrent treasury.
Je werkt voornamelijk in Halle. Twee dagen per week kan je in een regionaal kantoor of van thuis uit werken.
Profiel
Kennis en ervaring – Je hebt een masterdiploma in een economische richting of gelijkwaardig door ervaring. Je hebt minstens 2 jaar ervaring als treasury analyst of financial controller in een corporate of consulting omgeving of als corporate banker. Ervaring met SAP Cash & Liquidity Management en Isabel 6 is een voordeel.
Stressbestendig – Je draagt een grote verantwoordelijkheid met veel visibiliteit binnen de organisatie, maar je kan goed omgaan met krappe deadlines en hoge verwachtingen.
Een enthousiaste plantrekker – Je bent vlot in de omgang, kan mensen enthousiast maken en vindt het prettig om een netwerk uit te bouwen.
Talenkennis – Je spreekt en schrijft vlot Engels. Daarnaast heb je ook een goede basiskennis van het Nederlands en Frans.
Wij bieden
Een dynamisch team – Je komt terecht in een dynamisch team van 6 medewerkers. De sfeer is los, vriendschappelijk en positief.
Autonomie – Je krijgt in deze job heel veel vrijheid. Je kan zelf je werkplanning invullen en er is veel ruimte om zelf initiatieven te nemen.
Opleidingsmogelijkheden – Bij Colruyt Group geloven we dat de firma groeit als de mensen groeien. Je kan kiezen uit een ruim aanbod van interne en externe opleidingen. Zo ontwikkel je optimaal je talenten en vaardigheden.
Aantrekkelijk loonpakket – Boven op een aantrekkelijk loon krijg je extralegale voordelen zoals maaltijdcheques en winstdeelname.
https://treasuryxl.com/wp-content/uploads/2021/06/colruyt.png
200
200
treasuryXL
https://treasuryxl.com/wp-content/uploads/2018/07/treasuryXL-logo-300x56.png
treasuryXL
2021-06-15 11:40:55
2021-07-12 10:38:59
Treasury Manager @ Colruyt Group