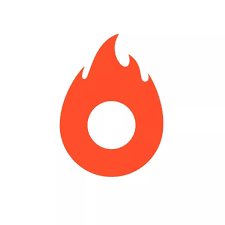 Amsterdam- Fulltime
Hotmart is a company on the rise in the market, and our global expansion is proof of this. With this growth, the number of assets acquired just keeps growing. In addition to this, plenty of challenges and new opportunities are always popping up. We are among the best IT companies to work for in Brazil, according to Great Places to Work (GPTW), so if your goal is to work with passion in an environment full of freedom and that lets you be yourself, Hotmart is the place for you. We are a company built with pillars of Autonomy, Freedom, and LOVE. This last one speaks to what you care about, how you carry yourself, and the way you interact with others.
When you become Treasury Manager at Hotmart, you will be responsible for carrying out operations that maintain the company's financial sustainability.
The activities you'll be responsible for include:
Creation of Credit Protection Policies;
Creation of Exchange Protection Policies;
Creation of capitalization strategies;
Responsible for strategies and financial integration between group companies (Spain, Colombia, Mexico, USA, and The Netherlands);
Data extraction and report.
And we are looking for someone with technical knowledge in:
Relevant experience in Finance and Treasury;
Experience in companies with Global operation;
Advanced Excel;
Advanced English;
Knowledge of Dutch (differential);
Knowledge of SQL (differential).
Now take a look at the perks and benefits of being a Trooper:
40-hour workweek, Monday to Friday;
Pack a lunch or eat out? Here we have restaurant/grocery vouchers good for 9,00 euros per day (including vacations);
All aboard! We have public transportation vouchers according to your commuting needs;
Annual Bonus of up to 2 monthly salaries. In the end, if the company is making money, you deserve a cut too!
All your effort will be compensated! Quarterly bonuses for meeting your goals;
Take some well-deserved time off for some rest and relaxation and come back to a bonus waiting for you! Score!
We're busy taking over the world, so we give you incentives to learn other languages (Spanish and Portuguese);
To put the cherry on our sundae of LOVE, we make the day to day a little brighter with:
All you can eat snacks;
Flexible work hours;
Lots of get-togethers;
Participation in events;
Educational activities;
No dress code (be yourself!).
One more thing! Hotmart is an incredibly dynamic company where things change quickly. Because of this, we count on professionals that can constantly adapt, have no fear of new things, and are eager to learn and teach every day! If you are a person with a disability and are unsure if one of our open positions is for you, you can rest assured: ALL the open positions are also for you.
It would be awesome to have your talent on our team!
https://treasuryxl.com/wp-content/uploads/2020/06/hortmart.png
225
225
treasuryXL
https://treasuryxl.com/wp-content/uploads/2018/07/treasuryXL-logo-300x56.png
treasuryXL
2020-06-23 11:52:09
2020-07-02 10:02:29
Treasury Management @ Hotmart