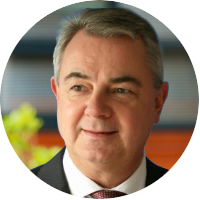 15-03-2022 | treasuryXL | ILFA | LinkedIn |
Het takenpakket van treasury is uitgebreid. Het omvat zaken variërend van lange termijn strategie tot dagelijkse operationele werkzaamheden. Elke discipline binnen treasury vraagt om specifieke kennis, tools en vaardigheden. Het kan zijn dat dit (tijdelijk) niet in huis is of dat het niet rendabel is om dit voor de eigen organisatie in te richten.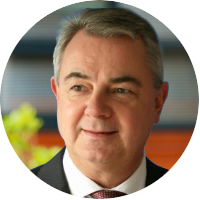 Wij hebben Arnoud Doornbos, Associate Partner van ILFA en Senior Dealer Treasury Desk vier vragen gesteld. Want wat voor organisaties melden zich nou voor een on demand treasury support? Wat voor problemen hebben deze organisaties?
1. Met welke vragen komen organisaties naar ILFA toe wanneer ze ondersteuning in Treasury nodig hebben?
Organisaties die ons benaderen vragen in de meeste gevallen om professionele ondersteuning op het gebied van treasury. Door het inzetten van het TMS Treasury Metrics "kopiëren" wij de organisatie in de software en kunnen we op basis van uploads van data de gewenste rapportages leveren. Vaak gaat het om het uitbesteden van repeterende treasury handelingen. Ook zijn de vragen vaak economisch gedreven en kan de klant op deze wijze grote kostenbesparingen realiseren.
2. Wat is het kantelpunt geweest voor deze organisaties om hulp te zoeken? Kan je een paar voorbeelden noemen?
Waarom organisaties treasury deels of geheel uitbesteden aan Ilfa heeft verschillende achtergronden. Een organisatie kan bijvoorbeeld snel gegroeid zijn waarbij de finance functie is gaan achterlopen. Een ander argument kan zijn dat een treasurer toch vaak "met zn poten in de modder staat" en dus zelf erg betrokken is bij alle dagelijkse handelingen. Door uitbesteding maakt de treasurer dan zijn/haar handen vrij voor de meer strategische zaken. Wat we ook zien is dat op basis van een substantieel kostenbesparing er uit besteed wordt. Hierbij wordt ook de continuïteit gegarandeerd, nooit last van ziektes of personeelsverloop.
3. Kloppen er ook organisaties aan de deur die een treasurer in dienst hebben maar te klein zijn voor een treasury team? En waarom hebben ze dan nog meer expertise nodig?
Vaak hebben klanten inderdaad een eigen treasurer in dienst. De Ilfa Treasury desk functioneert dan als hun eigen treasury afdeling, maar dan op afstand. Door het uitbesteden van treasury taken heeft het bedrijf in 1 keer op korte termijn een professionele treasury zonder dat ze daar zelf veel geld in hoeven te investeren. De expertise die wij inbrengen is vaak een welkome aanvulling en is echt een meerwaarde voor alle stakeholders.
4. Investeren in Treasury wordt vaak gezien als een te grote en overbodige kostenpost voor kleine en middelgrote bedrijven. Is dit terecht?
Treasury wordt steeds belangrijker voor grote maar ook kleinere organisaties. Het aansturen van je organisatie op basis van de geldstromen vereist onder ander goede liquiditeitsprognoses. Daarnaast is het goed in kaart brengen van alle financiële risico's (FX en rente) essentieel om een goed risico management te voeren. Ik durf te stellen dat investeren in een goede treasury vaak al op korte termijn zichzelf terug verdient.
DACT 2022 live sessie
Op 25 maart verzorgt ILFA een verdiepingssessie tijdens de jaarlijkse Treasury Fair wat georganiseerd wordt door de DACT. Tijdens deze sessie gaan ze dieper in op vraagstukken uit de praktijk, hoe deze worden opgepakt door ILFA en wat het verdere process is. Zo zullen ze tijdens deze sessie ook een klant case presenteren. Want wat is nou precies die ILFA methodiek? Hoe kunnen zij organisaties ondersteunen?
Start: 11.15 uur
Tijdsduur: 30 minuten
Nieuwsgierig en wil je ook weten hoe ook jouw organisatie meer grip kan krijgen op de financiële huishouding? Kom dan naar de Treasury Fair en zorg dat je de sessie van ILFA zeker niet mist.
Ook staat Ilfa met haar stand op de beursvloer en heten je van harte welkom voor een persoonlijk gesprek.
Veel plezier!
---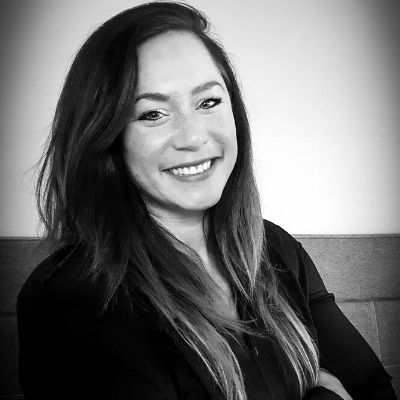 Director Community & Partners, treasuryXL
https://treasuryxl.com/wp-content/uploads/2021/02/Arnoud-Doornbos-rond.jpg
200
200
treasuryXL
https://treasuryxl.com/wp-content/uploads/2018/07/treasuryXL-logo-300x56.png
treasuryXL
2022-03-15 07:00:41
2022-03-09 08:55:36
Treasury Desk | Treasury Team On-Demand voor uw organisatie | DACT 2022 live sessie (Dutch item)