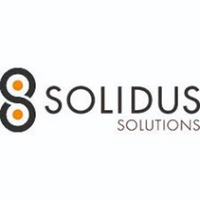 Treasury Controller @ Solidus Solutions
Oude Pekela – Fulltime
Als Treasury Controller borg jij financiële gezondheid van ons bedrijf. In het speelveld van grote geldstromen, investering, verschillende posities, vreemde valuta, etc, beheer jij onze posities, risico's en zorg uiteindelijk voor een optimale Cashflow.
Met de juiste data, jouw expertise en overzicht signaleer jij knelpunten in het financiële proces en neemt het initiatief om te komen tot structurele oplossingen. Jij bent het schakelpunt tussen de Financiële Administratie, Group Financial Director en de Business Controllers en bespreekt met hen de resultaten, reserveringen, voorzieningen, om de Business Units te ondersteunen op Treasury Operations, Financiering en Risk Management. Jij bent de bewaker van onze schatkist: Durf jij die verantwoordelijkheid aan?
Wat ga je doen
Het managen van het dagelijkse liquiditeitsbeheer van de Solidus groep en het wekelijks updaten van de 13 weeks rolling cashflow forecast die je deelt met de financiële directie.
Centraal beheer van alle systemen en aansturing van het betalingsverkeer voor de Treasury afdeling en alle dochtermaatschappijen.
Je draagt zorg voor tijdige en complete aanlevering van alle relevante rapportages, zoals cash positions, loans, guarantees, derivaten, forecasts etc.
Het aansturen, onderhouden, en verbeteren van de bankrekeningenstructuur. Onderdeel hiervan is een multicurrency dagelijkse zerobalancing cash pool.
Financiering
Voor zowel externe als interne partijen ben jij het eerste aanspreekpunt en eigenaar van alles wat met financiering te maken heeft.
Jij beheert en stuurt diverse werkkapitaalprogramma's aan en speelt een actieve rol in de advisering en verbetering van het werkkapitaal als geheel.
Jij stuurt de InHouse Bank aan binnen een holdingstructuur met daarin zowel current account leningen als lange termijnleningen.
Risk Management
Je bent verantwoordelijk voor het identificeren van op gepaste wijze adresseren van valuta- en renterisico.
Het tijdig en adequaat beheren van de kredietverzekeringsportefeuille voor de Solidus groep. Dit doe je in samenwerking met de verzekeringsbroker.
Je bent continu in gesprek met Financial Director, de Business Units en overige collega's en afdelingen om de verwachtingen en posities van Treasury te bespreken en de volgende stappen te bepalen. Je werkt actief mee aan het continu optimaliseren van de (financiële) processen en de implementatie van nieuwe systemen, tooling en rapportages.
Onze verwachtingen
Vakinhoudelijk zoeken wij iemand aansluit bij: "Cash is King", en sterke achtergrond in Treasury Operations, Financiering en Risk Management.
Maar ook vooral een kandidaat met een vriendelijke en sterke persoonlijkheid.
Je beschikt over een relevante afgeronde hbo of wo opleiding in een financieel-economische richting of accountancy.
Je beschikt over ruime ervaring in Treasury, in bij voorkeur een kapitaal intensieve, internationale en industriële organisatie.
Je hebt een sterke affiniteit met IT applicaties.
Voor deze functie is goed stakeholdermanagement erg belangrijk.
Je moet daarom gemakkelijk verbinding kunnen maken met de diverse lagen in de organisatie, maar daar ook een onafhankelijke positie in behouden.
Communicatief, analytisch, organisatiesensitiviteit, oog voor details, vasthoudend onafhankelijkheid en resultaatgerichtheid zijn daarin belangrijke competenties die we graag bij je zien.
Je komt in een internationale organisatie te werken, daarom is het belangrijk dat je de Engelse taal goed beheerst (spreken en schrijven).
Je bent tenslotte nieuwsgierig, ondernemend en heb je de persoonlijke ambitie om met onze organisatie mee te groeien en jezelf verder te blijven ontwikkelen.
Ons aanbod
Als Treasury Controller ben jij het financiële geweten van de organisatie en de bewaker van onze schatkist. Een uitdagende en afwisselende functie in een snelgroeiende internationale en inspirerende organisatie. Als professional bieden we je graag de ruimte om jezelf te blijven ontwikkelen op je vakgebied en mee te denken over verdere professionalisering van de financiële afdeling en haar processen. Uiteraard hoort daar een aantrekkelijk arbeidsvoorwaardenpakket bij met een goed salaris en uitstekende secundaire arbeidsvoorwaarden (o.a. 25 vakantiedagen, mogelijkheid om dagen bij te kopen, een prima pensioenregeling, studiefaciliteiten, thuiswerken (maximaal 2 dagen per week), in overleg flexibele arbeidstijden, deelname aan collectieve verzekeringen, goede reiskostenvergoeding, fietsplan, etc.).
Solidus Solutions
Je komt terecht bij een toonaangevende en snelgroeiende internationale speler in de wereld van massief karton en duurzame verpakkingen. Van verpakkingen voor fruit tot bordspellen en puzzels: onze kartonoplossingen zijn een onmisbaar onderdeel van het dagelijkse leven. Met een omzet van circa 500 miljoen euro, meer dan 1500 collega's en 18 productielocaties in verschillende Europese landen, zijn wij marktleider in geïntegreerde massief kartonnen producten voor de grafische en verpakkingsmarkt.
Interesse?
Spreekt de functie je aan en wil je jouw bijdrage leveren aan het succes van Solidus Solutions? Dan komen wij graag met je in contact. Direct solliciteren of vragen? Stuur een WhatsApp bericht of bel naar onze recruiter Klaas Laanstra, zijn mobiele nummer: +31 (0)6 13 500 717. Het sturen van een sollicitatiebrief en cv kan ook. Mail deze onder vermelding van Treasury Controller naar [email protected]
https://treasuryxl.com/wp-content/uploads/2023/03/Solidus.png
200
200
treasuryXL
https://treasuryxl.com/wp-content/uploads/2018/07/treasuryXL-logo-300x56.png
treasuryXL
2023-03-07 15:03:23
2023-03-09 11:03:19
Treasury Controller @ Solidus Solutions