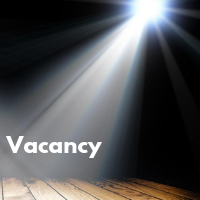 | 24-10-2018 | treasuryXL |
Analyse van financiële markten EN van opdrachtgevers. Input genereren voor sturing en transacties. Academicus met goede pen en scherpe blik. Voor jong talent of ervaren analist.
TAKEN TREASURY ANALIST
De treasury analist werk intensief samen met een adviseur. Samen bedienen zij een vaste groep opdrachtgevers. Hij verzamelt marktgegevens en interne input van opdrachtgevers. Hij analyseert de balans, het beleid, prognoses en actuals. Hij reikt hierover inzichten aan van waaruit transacties worden gedaan en beleid wordt geformuleerd. Afhankelijk van zijn kwaliteiten pakt hij ook presentaties en trainingen op.
IDEALE TREASURY ANALIST
Er zijn twee type kandidaten die kunnen passen in deze rol. Beiden zijn academisch gevormd, analytisch & kwantitatief sterk en hebben een vlotte pen. Beiden zijn sterk geïnteresseerd in financiële markten en kunnen ontwikkelingen vertalen naar implementeerbare adviezen. Vanzelfsprekend redden zij zich met gemak in een data gedreven omgeving met diverse IT applicaties.
Het eerste type is het jonge talent dat deze functie als een springplank gebruikt naar een verdere loopbaan, bijvoorbeeld als adviseur. Het tweede type heeft ontdekt dat hij is gedreven door inhoud en het ontwikkelen van de juiste oplossingen. Hij hoeft niet per se het eerste aanspreekpunt bij de opdrachtgever te zijn.
ONZE OPDRACHTGEVER
Onze opdrachtgever is een dienstverlener die zijn klanten ontzorgt in hun treasury activiteiten, zowel in liquiditeitsmanagement als in funding. Vanuit langlopende relaties kan op deze wijze worden meegedacht in beleid van klanten.
ARBEIDSVOORWAARDEN
Onze opdrachtgever biedt een marktconform arbeidsvoorwaardenpakket. Vooral kandidaten die zich niet thuis voelen bij massale bank- of consultancy organisaties maar hun werk erg leuk vinden, zullen hier hun huis kunnen vinden.
LOCATION
Regio Utrecht
Voor meer informatie ga naar de vacature sectie van onze website treasuryXL
https://treasuryxl.com/wp-content/uploads/2018/10/vacature-in-the-spotlight-1.png
200
200
treasuryXL
https://treasuryxl.com/wp-content/uploads/2018/07/treasuryXL-logo-300x56.png
treasuryXL
2018-10-24 10:00:08
2018-10-24 10:00:08
Vacancy in the spotlight: TREASURY ANALIST DUTCH SPEAKER