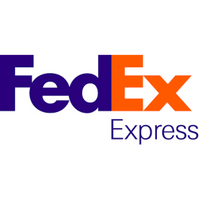 Hoofddorp – Full-time
As Treasury Advisor, reporting to the Treasury Manager Europe, you will be responsible for ensuring optimal cash management processes, in close collaboration with internal and external stakeholders.
Key responsibilities:
Liquidity / Working Capital Management
– Implement and manage cost efficient cash management processes, ensuring adequate liquidity at operating entity level, and maximization at regional/corporate level.
– Support ongoing efforts to improve working capital metrics.
– Prepare monthly cash forecast, variance analysis, and enhance forecast accuracy.
Intercompany Financing/Tax
– Maintain the intercompany loan portfolio and structured transactions.
– Support the Tax department in execution of the Tax strategy.
Bank Relationship
– Partner with Financial Institutions to ensure appropriate service and competitive rates.
– Perform counterparty risk assessment and bank performance rating.
– Streamline European banking setup by actively contributing to the bank rationalization effort.
– Maintain Europe's external facilities.
– Issuance and tracking of bank guarantees and customs bonds.
Compliance/Reporting
– Complete KYC/AML compliance for the banks used in the region.
– Ensure smooth month-end closing activities of In-House Bank setup.
– Maintain accuracy and correctness of guarantees, facilities, bank account mandates database.
Risk Management/Contingent Liabilities
– Evaluate FX exposure in vendor contracts and provide recommendation to minimize this risk.
– manage portfolio of parental guarantees in line with Treasury policies.
The ideal candidate will have:
· A University Degree preferably in Finance/ Economics/ Business Administration.
· At least 7 years' experience in Global Cash Management/Treasury, working with banking institutions.
· Good knowledge of international economics, international bank clearing systems, and corporate restructuring.
· Understanding of basic accounting principles.
· English fluency is a must (both written and verbal), other European languages is a plus.
· Proactive approach to develop procedural improvements and think strategically, understanding the big picture and when to seek advice.
· A strong team player with hands-on attitude. Excellent communication skills and ability to adapt to a multicultural environment.
What we offer:
· FedEx offers employees a competitive benefits and reward package including a wide array of formal training and on the job learning opportunities.
· FedEx is one of the most admired companies and trusted brands year after year
· In joining FedEx, every team member commits to our Purple Promise — to make every FedEx experience outstanding—for the customer and for our fellow team members.
· Being a part of FedEx means you are a part of a global network of solutions that only continues to strengthen its capability to deliver what our customers need anytime, anywhere.
Qualifications:
Education: Bachelor: Finance
Language: English: Speaking, Reading, Comprehension, Writing
FedEx was built on a philosophy that puts people first, one we take seriously. We are an equal opportunity employer and we are committed to a diverse and inclusive workforce in which we provide growth opportunities for all
Our Company
FedEx Express is one of the world's largest express transportation companies and has consistently been selected as one of the top 10 World's Most Admired Companies by "Fortune" magazine. Every day FedEx delivers for its customers with transportation and business solutions, serving more than 220 countries and territories around the globe. We can serve this global network due to our outstanding team of FedEx team members, who are tasked with making every FedEx experience outstanding.
Our Philosophy
The People-Service-Profit philosophy (P-S-P) describes the principles that govern every FedEx decision, policy or activity. FedEx takes care of our people; they, in turn, deliver the impeccable service demanded by our customers, who reward us with the profitability necessary to secure our future. The essential element in making the People-Service-Profit philosophy such a positive force for the company is where we close the circle, and return these profits back into the business, and invest back in our people. Our success in the industry is attributed to our people. Through our P-S-P philosophy, we have a work environment that encourages team members to be innovative in delivering the highest possible quality of service to our customers. We care for their well-being, and value their contributions to the company.
Our Culture
Our culture is important for many reasons, and we intentionally bring it to life through our behaviors, actions and activities in every part of the world. The FedEx culture and values have been a cornerstone of our success and growth since we began in the early 1970's. While other companies can copy our systems, infrastructure and processes, our culture makes us unique and is often a differentiating factor as we compete and grow in today's global marketplace.
https://treasuryxl.com/wp-content/uploads/2022/05/Fedex.png
200
200
treasuryXL
https://treasuryxl.com/wp-content/uploads/2018/07/treasuryXL-logo-300x56.png
treasuryXL
2022-05-02 11:48:40
2022-05-19 13:25:54
Treasury Advisor @ Fedex