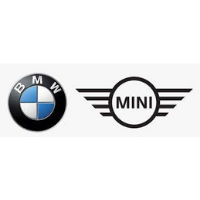 Rijswijk – Fulltime
Als Treasury Accountant krijg je de unieke kans om het verschil te maken bij BMW Finance N.V. Je werkt in een high performance team, samen met collega's die als gezamenlijk doel hebben de afdeling naar een hoger niveau te brengen. Als onderdeel van het Accounting & Back Office team zorg je voor de interne en externe compliance van de betalingsverplichtingen en vervul je een belangrijke sleutelrol binnen de Treasury van de BMW Group. Je bent verantwoordelijk voor het financiële accountingproces en het proactief verbeteren van de processen van de afdeling. Je rapporteert in deze rol aan de Head of Accounting & Back Office en werkt nauw samen met de afdelingen Treasury, Controlling & Tax.
BMW Group zit middenin een groots modellenoffensief, terwijl ze tegelijkertijd zeer ambitieuze duurzaamheidsdoelstellingen nastreeft. Premium en duurzaamheid zijn immers onafscheidelijk. Het BMW Group portfolio bevat volledig elektrische modellen, vele plug-in hybrides én zeer efficiënte verbrandingsmotoren met de laagst mogelijke CO2-uitstoot. Zo hebben onze klanten zélf de keuze.
Over BMW Finance N.V.
BMW Finance N.V., een 100% dochteronderneming van BMW AG, gevestigd in Rijswijk, is het grootste Treasury Center van de BMW Group en verantwoordelijk voor een groot deel van de wereldwijde treasury activiteiten met een breed scala aan verantwoordelijkheden op het gebied van financiering en investeringen. Samen met het hoofdkantoor in München coördineert BMW Finance N.V. de financiële activiteiten van de BMW Group companies wereldwijd en werkt samen met de treasury centers in de Verenigde Staten, Singapore en China.
In deze rol:
Controleer, bevestig en manage je de dagelijkse, wereldwijde treasury-betalingen;
Verstrek je relevante treasury- en accountinginformatie aan verschillende belanghebbenden zoals banken, auditors en het hoofdkantoor;
Zorg je voor een consistente, tijdige en kwalitatief hoogwaardige maand- en kwartaalrapportage op basis van interne en externe richtlijnen;
Zorg je ad hoc voor financiële analyses en bereid je presentaties voor ten behoeve van het management;
Neem je proactief deel aan bedrijfsprojecten;
Zorg je voor continue verbetering van de treasury processen en optimalisering van rapportage activiteiten.
Over jou.
Je werkt graag met cijfers en bent benieuwd naar het verhaal erachter. Je bent een zelfstandig werker met teamgevoel, hebt een hoog verantwoordelijkheidsgevoel en bent nieuwsgierig en vastberaden om complexe vraagstukken op te lossen. Je bent communicatief sterk en in staat op verschillende niveaus binnen de organisatie te communiceren. Daarnaast heb je aandacht voor detail, kun je nauwkeurig werken en ben je in staat om innovatie te stimuleren.
Naast een goed salaris en een stimulerende werkomgeving bieden wij:
24 vakantiedagen en 6 adv-dagen;
Een 13e maanduitkering
Een persoonlijke bonus op basis van behaalde persoonlijke doelstellingen en ontwikkeling;
Een company-bonus op basis van behaalde organisatie- en persoonlijke doelstellingen;
8% vakantietoeslag;
Een collectieve pensioenregeling (DC regeling);
Reiskostenvergoeding;
Aantrekkelijke BMW, MINI en BMW Motorrad regelingen.
Wat breng jij mee?
Afgeronde WO opleiding richting Economie, Accountancy of Finance;
Tenminste 3 tot 5 jaar relevante werkervaring;
Beheers je zowel de Nederlandse als de Engelse taal uitstekend in zowel woord als geschrift (Duits is een pre);
Je hebt uitstekende vaardigheden op het gebied van Excel en Power Point (PowerBI is een pre);
Je hebt een uitstekende kennis van IFRS.
Het sollicitatieproces in het kort.
Videokennismaking met de Talent Acquisition Officer
Gesprek met Simone Schumacher (Head of Accounting & Back Office) & Jolijn Heitkonig (Treasury Accountant)
Gesprek met Glenn Ramcharan (Financial Director) en Jan Appel (HR Business Partner)
Een casus of assessment kan deel uitmaken van de procedure.
Een pre-employement check (inclusief integriteitscheck) maakt deel uit van de procedure
https://treasuryxl.com/wp-content/uploads/2021/09/BMW-group.png
200
200
treasuryXL
https://treasuryxl.com/wp-content/uploads/2018/07/treasuryXL-logo-300x56.png
treasuryXL
2022-11-21 14:30:46
2022-12-01 10:21:51
Treasury Accountant @ BMW Finance N.V