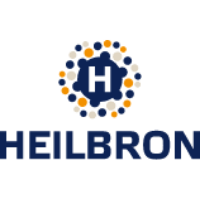 Leusden – Parttime
Als Treasurer beheer je geldmiddelen (cashmanagement) binnen de organisatie. Je draagt er mede zorg voor dat de organisatie altijd over voldoende middelen kan beschikken. Hierbij gaat het zowel om de financiering van de dagelijkse activiteiten als om de middelen om investeringen of overnames te kunnen doen.
Taken en verantwoordelijkheden zijn:
Je beheert en onderhoudt de afgesloten financiering, waaronder de impact van acquisities op de financiering;
Je optimaliseert het cashmanagement waaronder het minimaliseren van het aantal bankrelaties;
Je managet intercompany kasstromen, financiële risico's (zoals rente- en kredietrisico's) en kosten van betalingsverkeer;
Je zet cash pooling op zodat de liquide middelen worden ondergebracht op één rekening zodat er beter inzicht en controle ontstaat;
Je zet een treasury beleid en bijbehorende processen op die gericht zijn om een zo hoog mogelijk rendement te verkrijgen voor de organisatie;
Je bent verantwoordelijk voor het netto werkkapitaal beheer;
Je bent een sparringpartner voor de concern controller, onderhoudt en (mede) onderhandelt met banken;
Je houdt je bezig met de liquiditeit forecasting en saldobeheer;
Wie ben jij?
Je bent in het bezit van een HBO diploma in de financiële of bedrijfskundige richting aangevuld met specifieke treasury opleiding/training. Je beschikt over een proactieve, dienstverlenende en klantgerichte instelling. Jouw werkwijze wordt gekenmerkt door samenwerking, actuele kennis en doortastendheid. Je hebt oog voor posities en belangen en weet goed op afstand naar zaken, feiten en cijfers te kijken waarbij je het grote geheel en de grote lijnen blijft zien en oog hebt voor details. Je bent communicatief zeer vaardig en schakelt makkelijk tussen operationeel en strategisch niveau.
Tevens stel je doelen en prioriteiten en onderneemt actie ten aanzien van tijd en middelen om die doelen te bereiken.
Zodra je de organisatie en de interne bedrijfsprocessen kent, gebruik je deze kennis bij het opzetten van een treasury beleid en processen. Je bent een overtuigende sparringspartner doordat je de feiten goed op orde hebt en stel je kritische vragen waarbij je een discussie niet uit de weg gaat. Tenslotte ben je stressbestendig, discreet en flexibel en heb je een bovengemiddelde kennis van Excel.
Tenslotte heb je een analytisch vermogen, voel je je sterk in het doorvoeren van veranderprocessen en ben je van nature oplossingsgericht en doe je wat je belooft.
Wat bieden wij jou?
Een uitdagende baan voor tussen de 24 en 40 uur per week met veel verantwoordelijkheid in een groeiende en resultaatgerichte organisatie;
Een marktconform salaris;
Een goede pensioenregeling;
26 vakantiedagen (o.b.v. een fulltime dienstverband) en tijd om deze ook daadwerkelijk op te nemen;
Personeelskorting bij het afsluiten van je eigen verzekeringen;
Ruimte voor nieuwe initiatieven en ideeën;
Een goede werksfeer, welke wordt omgeschreven als: transparant, informeel, hard werken maar humor én gezelligheid op z'n tijd;
Actieve en gezellige personeelsfeesten.
 Ben je enthousiast geworden?
Solliciteer dan nu voor deze functie middels de knop 'Solliciteren' en stuur ons jouw CV en een krachtige motivatie. Wie weet zien wij elkaar binnenkort!
Ps. Ga je bij ons werken? Dan voeren wij een pre-employmentscreening uit. Dit betekent dat wij onder andere een verklaring omtrent goed gedrag (VOG) van je vragen.
https://treasuryxl.com/wp-content/uploads/2021/09/heilbron.png
200
200
treasuryXL
https://treasuryxl.com/wp-content/uploads/2018/07/treasuryXL-logo-300x56.png
treasuryXL
2021-09-07 15:15:45
2021-09-09 09:23:08
Treasurer @ Heilbron