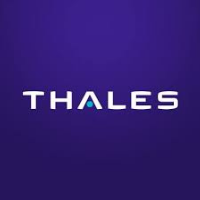 Hengelo – Fulltime
In fast changing markets, customers worldwide rely on Thales. Thales is a business where brilliant people from all over the world come together to share ideas and inspire each other. In aerospace, transportation, defence, security and space, our architects design innovative solutions that make our tomorrow's possible.
Trade Finance Specialist
Thales Nederland exporteert 80% van zijn omzet wereldwijd via internationale commerciële contracten. Om dit te ondersteunen is ons Treasury & Financial Engineering – team verantwoordelijk voor het zekerstellen van betalingen, het adviseren in en het uitvoeren van financiële risico beperkende acties en de uitvoering van Trade Finance-oplossingen zoals Bank Garanties, Letters of Credit, Credit Insurance polissen en valuta hedges. Een groeiende vraag van onze klanten is hun behoefte aan een structurele financierings- of exportfinancieringsoplossing om het contract te financieren met ondersteuning van internationale financiële instellingen, kredietverzekeraars en agenten. Vanwege de groei van ons bedrijf en deze groeiende behoefte in de export business willen we ons team versterken met een Trade Finance Specialist.
About The Job
Als Trade Finance Specialist analyseer je offertes op de te verwachten financiële risico's en andere contractuele onderwerpen met een financiële impact en je ontwikkelt oplossingen om deze risico's te beperken. Je bent wekelijks bezig met het ondersteunen van de business door financieringsoplossingen uit te werken, in de markt te zetten en uit te voeren. In jouw rol neem je deel aan verschillende projecten en voer je de vereiste financiële risico beperkende acties uit. Ook adviseer je hoe dit kan worden verbeterd tijdens de projectuitvoeringsfase. Stakeholdermanagement is van belang is deze rol, je adviseert en begeleidt verschillende afdelingen zoals Operations, Legal en Finance, om mogelijke financiële risico's te herkennen. Als Trade Finance Specialist werk je nauw samen met kredietverzekeraars, banken, Thales Corporate in Parijs en andere Thales-entiteiten wereldwijd en is actief bezig met het opbouwen, uitbreiden en onderhouden van dit netwerk. Je bent een back-up voor operationele Treasury-activiteiten zoals Cash Management, het afdekken van vreemde valuta, het aanvragen en behouden van (bank) garanties en LC's.
About You
We zijn op zoek naar een nieuwe collega:
Met een Bachelordiploma in juridische richting, bedrijfseconomie, internationaal financieel management of bank- en verzekeringswezen
Met ruime, minimaal vijf jaar, ervaring in de Trade Finance markt of binnen Corporate Finance
Met goede beheersing van zowel de Engelse als de Nederlandse taal, zowel in formulering als in schrift
Die kennis heeft van de Duitse, Franse en/of Spaanse taal (is een pre)
Met een solide en stabiele persoonlijkheid met daadkracht
Die een teamspeler is
Die open staat voor reizen binnen en buiten Europa
Die representatief en diplomatiek is, oplossingsgericht, flexibel, en met sterke communicatievaardigheden
What's In It For You
Je maakt deel uit van een leuk team in een high tech, innovatieve, internationale omgeving
De mogelijkheid om te groeien binnen de organisatie, bijvoorbeeld op technisch-/management-/commercieel- of internationaal vlak
Ruimte voor persoonlijke ontwikkeling en eigen initiatief
Een fijne werkplek in een modern gebouw, met aandacht voor een goede work-life balance en flexibiliteit
40 vakantiedagen per jaar, reiskostenvergoeding en de mogelijkheid jouw arbeidsvoorwaarden te personaliseren; aankoop / verkoop van uren, internetkosten, fietsenplan, bedrijfsfitness, vakbondscontributie of verhuiskosten
Interested?
Solliciteer nu door hieronder op 'Apply now' te klikken!
Om er zeker van te zijn dat we een goede match vormen kunnen we je vragen deel te nemen aan een assessment.
At Thales we provide CAREERS and not only jobs. With Thales employing 80,000 employees in 68 countries our mobility policy enables thousands of employees each year to develop their careers at home and abroad, in their existing areas of expertise or by branching out into new fields. Together we believe that embracing flexibility is a smarter way of working. Great journeys start here, apply now!
https://treasuryxl.com/wp-content/uploads/2021/07/thales.png
200
200
treasuryXL
https://treasuryxl.com/wp-content/uploads/2018/07/treasuryXL-logo-300x56.png
treasuryXL
2021-07-20 13:55:07
2021-07-20 13:55:07
Trade Finance Specialist @ Thales