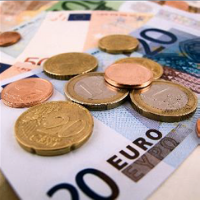 | 4-2-2019 | ILFA Group | treasuryXL |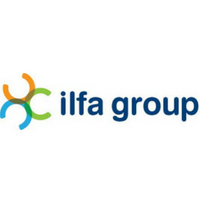 Nederlandse banken maken een forse terugtrekkende beweging en dit leidt bij ondernemers tot onrust. Geluiden over uitsluitend uitzettingen aan bestaande relaties en het niet opengaan van de bankdeuren in 2019 dragen bij aan het onrustige klimaat. Ook de steeds kritischere houding van banken en 'cherrypicking' van zaken die wel gedaan worden zijn een doorn in het oog van mkb-ondernemers. Dit alles heeft uitwerking op de transacties en hun prijs. Immers, als de financieringsvoorwaarden worden aangescherpt en marges omhoog gaan, zal dit direct invloed hebben op de kostprijs van de bedrijfsvoering.
Ik ben dan ook van mening dat de Nederlandse banken in de komende jaren tegen steeds lagere leverages zullen gaan financieren. Denk aan maximaal 50% loan-to-value tegen looptijden van hooguit 5 tot 7 jaar. Door de komst van Basel 4-kapitaaleisen zal de terughoudendheid van banken alleen maar toenemen en zal er een gap ontstaan van ongeveer 2,5 tot 3 miljard euro per jaar. Dit zal ingevuld moeten worden door nieuwe financieringskanalen.
Wanneer u een financiering aanvraagt, is het belangrijk een aantal praktische tips te volgen:
1. Mkb-financiering is maatwerk
Ten opzichte van een aantal jaar geleden is het aantal (bancaire) financieringen vandaag de dag enorm uitgebreid. Voor de crisis bepaalden vooral banken de markt, maar tegenwoordig is er een groot alternatief aanbod van financieringsproducten. Wanneer er in een onderneming een investeringsbehoefte is, is het heel belangrijk in een vroeg stadium vast te stellen wat deze behoefte precies is, hoeveel geld benodigd is en bij welke partijen dat het best ondergebracht kan worden. Laat u vooral bijstaan door een (onafhankelijke) adviseur met kennis van het financieringslandschap.
2. Het belang van de businesscase
Om precies te weten waar u aan toe bent en om niet voor verassingen te komen staan bij het aanvragen van een financiering is het belangrijk dat door grondige analyse alle financiële aspecten van de financieringsaanvraag inclusief onderbouwing in kaart gebracht worden. Door een credit rating toe te voegen, worden alle relevante financiële risico's van de onderneming in kaart gebracht. Ook laat de rating zien hoe deze risico's beïnvloed worden door de investering. Een potentiële financier kan hierdoor een goede inschatting maken van de kansen en risico's van een investering. Wat niet vergeten moet worden is een haalbaarheidscheck waarbij gekeken wordt naar de haalbaarheid en kans van slagen van de financieringsaanvraag. Hierbij wordt onder meer
gekeken naar de hoogte van de investering in relatie tot de mogelijkheden om de financieringslasten te dragen.
3. Kopen of leasen?
Het is belangrijk vast te stellen of eigendom van machines, auto's, meubels en andere soortgelijke zaken nodig is. Het kan enorm schelen op de investering en kapitaalvernietiging kan voorkomen worden wanneer, waar mogelijk, gekozen wordt voor lease. Ga na of objecten daadwerkelijk in bezit moeten zijn of dat het puur om gebruik gaat. Mocht gebruik voldoende zijn, is een leaseconstructie of servicecontract een goede optie.
4. Een betrouwbare financieringsaanvraag
De financieringsaanvraag bevat alle relevante cijfers en brengt de terugverdientijd, KPI's en doorlooptijden helder in kaart. Er staan veel statische gegevens in zo'n aanvraag, maar ook de kwaliteit van de onderneming, de branche, de organisatie van de bedrijfsprocessen en de organisatie van het personeel. Deze gegevens samen zorgen voor de perfecte financieringsaanvraag die nodig is om het vertrouwen van financiers te krijgen. Uiteindelijk is vertrouwen de basis voor een aangeboden lening of financiering.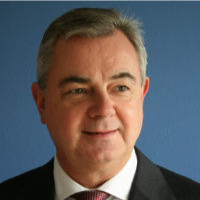 Associate Partner
https://treasuryxl.com/wp-content/uploads/2019/02/money.png
200
200
treasuryXL
https://treasuryxl.com/wp-content/uploads/2018/07/treasuryXL-logo-300x56.png
treasuryXL
2019-02-04 10:13:29
2020-01-21 16:06:19
Tips voor het verkrijgen van financiering