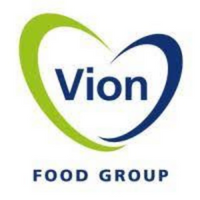 Tijdelijk medewerker cash management @ Vion Food
Boxtel – 36 uur
In het team van Cash Management dat uit 5 medewerkers bestaat, word je verantwoordelijk voor een tijdige en volledige verwerking van de dagelijkse bankafschriften van meerdere Vion entiteiten.
Wat doe je als tijdelijk medewerker Cash Management?
Alle werkzaamheden worden uitgevoerd binnen een Shared Service Center waar de financial accounting werkzaamheden van 40 entiteiten van Vion Food Nederland en Duitsland zijn gecentraliseerd. Hierbij wordt de complexiteit vergroot door het grote aantal bankrekeningen en het feit dat er van diverse systemen gebruik gemaakt wordt.
Top 100 food bedrijf
Elke dag eten 100 miljoen consumenten wereldwijd een maaltijd met daarin een beetje Vion. Deze hoeveelheid komt met een grote verantwoordelijkheid. Bij Vion werken we iedere dag gedreven aan de wereldwijde voedseluitdaging: 9 miljard mensen voeden in 2050. Hoe kun jij hier onder andere aan bijdragen?
De rol
Je verzorgt het uitgaande en inkomende betalingsverkeer.
Je zorgt dat deze betalingen bij de juiste personen terechtkomen voorzien van eventuele benodigde documenten.
Je ziet toe op de betalingen door banken en onderhoudt contacten met banken.
Je verwerkt dagelijks alle inkomende en uitgaande transacties van klanten en leveranciers.
Je verwerkt alle uitgaande geldstromen op de juiste grootboekrekeningen.
Je checkt de bij- en afschrijvingen met de gerelateerde grootboekrekeningen.
Je neemt deel aan verander- en verbeterprojecten.
Wat verwachten we van jou?
Je hebt een afgeronde mbo-opleiding, bijvoorbeeld richting bedrijfsadministratie.
Je hebt minimaal 2 jaar werkervaring in een soortgelijke functie.
Je hebt ervaring met de verwerking van betalingen of transacties in grotere hoeveelheden.
Je kunt goed zelfstandig werken aan de hand van de verschillende procedures.
Je kunt goed procesmatig denken.
Je hebt een dienstverlenende instelling.
Deadlines vormen voor jou geen enkel probleem.
Jouw kennis van de Nederlandse en Engelse taal is goed, Duits is mooi meegenomen.
Wat kan je van ons verwachten?
Deze tijdelijke functie is voor de duur van 9 maanden vanaf 1 april 2023.
Een bruto salaris tussen € 2.038 – € 2.997 per 4 weken en op basis van 36 uur per week afhankelijk van jouw kennis en ervaringsniveau.
Naast het salaris ontvang je een eindejaarsuitkering van 2% en 8% vakantiegeld.
Het betreft een functie voor 36 uur per week.
Je krijgt 24 vakantiedagen.
Jouw woon-werk reiskosten worden vergoed vanaf 10 km enkele reis.
Onbeperkt toegang tot de Vion Academy met wel meer dan 600 verschillende trainingen en cursussen voor jouw eigen persoonlijke ontwikkeling en groei.
Mogelijkheden voor het doen van externe opleidingen voor jouw eigen persoonlijke ontwikkeling en groei.
Vion kent diverse interessante werknemers regelingen, zoals een fietsplan en een collectieve zorgverzekering.
Ben jij dit?
Spreekt ons profiel je aan en wil je graag voor Vion komen werken, of wil je graag meer informatie over deze functie? Deel jouw talenten met ons door je motivatie en cv via onderstaande sollicitatiebutton.
Disclaimer: Unfortunately, we are not able to sponsor non-EU citizens at this stage.
https://treasuryxl.com/wp-content/uploads/2021/11/Vion.png
200
200
treasuryXL
https://treasuryxl.com/wp-content/uploads/2018/07/treasuryXL-logo-300x56.png
treasuryXL
2023-02-09 13:14:19
2023-08-03 11:51:10
Tijdelijk medewerker cash management @ Vion Food