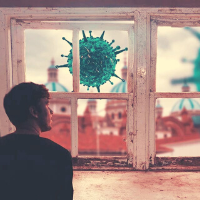 20-04-2020 | Ilfa |
It are uncertain times now that the coronavirus is gripping the world. We are affected both in our private life and in business and nobody knows exactly what the future will bring. It is therefore now more important than ever to know the health of your organization. Without that insight, it is almost impossible to get a grip on the challenges that your organization will face in the future. Irma Langeraert, managing partner of Ilfa, introduces the solution for these special times: the Impact scan of Ilfa and AKD.
Article is in Dutch:
De huidige crisis en de effecten van de getroffen maatregelen zijn onbekend terrein. Normaliter zijn financiële markten in enige mate voorspelbaar. Een organisatie richt zich op het systematisch in beeld houden van de organisatorische ontwikkelingen op de korte en middellange termijn en zet deze af tegen trends in de markt. Deze dynamiek is door de coronacrisis echter totaal veranderd. De voorspelbaarheid van de ontwikkelingen binnen de eigen organisatie en de ontwikkelingen van de markt is verdwenen. Wat er gaat gebeuren en welke aanvullende maatregelen genomen moeten worden is niet te voorspellen, maar er is een ding zeker: elke organisatie krijgt te maken met grote veranderingen. "Er is nu meer dan ooit behoefte aan optimale informatievoorziening. Organisaties moeten systematisch vooruitkijken, consequenties in beeld houden en acteren waar mogelijk. Onze dienstverlening is er al 25 jaar op gericht om bedrijven en instellingen te ondersteunen met name in bijzondere tijden," aldus Irma Langeraert, managing partner van Ilfa.
Na het uitbreken van de crisis heeft Ilfa een handzame tool ontwikkeld, de Impact-scan. Deze scan helpt om snel en efficiënt een helder beeld te krijgen van de huidige positie van de organisatie en passende scenario's te formuleren voor de korte en middellange termijn. Financieel en juridisch zijn in deze nauw verwant, daarom is de Impact-scan opgezet in samenwerking met AKD. "We pretenderen niet te weten waar de huidige situatie naartoe gaat. De Impact-scan is ontwikkeld om je in zo'n onzekere situatie tijd te geven om maatregelen te treffen. Opgestelde scenario's worden getoetst aan de werkelijke ontwikkelingen en zo kun je vroegtijdig signaleren hoe je moet acteren. De informatie wordt zichtbaar gemaakt in een overzichtelijk dashboard. Zo ben je niet reactief, maar juist actief bezig om de crisis het hoofd te bieden," licht Irma toe.
De software en service
De Impact-scan brengt in kaart wat de mogelijke effecten van de coronacrisis zijn en geeft inzicht in oplossingen per opgesteld scenario. Denk aan de invloed op de kredietwaardigheid, de ontwikkeling van werkkapitaal en het verloop van financiële risico's op de middellange termijn. Na verloop van tijd wordt duidelijk welk scenario aansluit bij de werkelijkheid en welke maatregelen dus genomen moeten worden. Daarnaast bieden de scenario's mogelijkheden om op een gerichte manier het gesprek met financiers aan te gaan. Om op systematische wijze impact te meten, wordt Ilfa's treasury software TreasuryMetrics ingezet. TreasuryMetrics zet snel en correct grote informatiestromen om in transparante en volledige managementrapportages.
De Impact-scan is een compacte, laagdrempelige versie van de reguliere dienstverlening van Ilfa, Treasury as a Service (TaaS). TaaS is gericht op het ondersteunen van organisaties bij de uitvoering van treasury taken. Dit gebeurt onder andere door inzet van de kennis en ervaring van de treasury desk in combinatie met TreasuryMetrics. De Impact-scan is daarentegen specifiek gericht op het doorkomen van de coronacrisis. De Impact-scan is geschikt voor grote mkb-bedrijven en kleine mid-corporates met een complexer dossier en helpt om proactief te handelen, niet te wachten tot grenzen bereikt zijn en vooraf te bedenken hoe de gevarenzone op afstand gehouden kan worden.
De samenwerking
De Impact-scan is een voortzetting van de samenwerking tussen Ilfa en AKD. Vaak hebben organisaties vragen over financiën waar ook een juridische kant aan zit en juridische vragen met een financieel aspect. Het is belangrijk om niet met tunnelvisie oplossingen te zoeken. Irma: "De samenwerking tussen Ilfa en AKD helpt om het volledige plaatje te zien. We kijken naar wat mogelijk is en denken out-of-the-box op basis van onze kennis en kunde."
Meer informatie vindt u in de presentatie over de Impact-scan. Heeft u vragen over de Impact-scan of wilt u een Impact-scan voor uw onderneming? Neem contact op met Irma Langeraert via +3185130 26 55 of [email protected]
Over Ilfa
Ilfa maakt treasury toegankelijk. Hands-on, flexibel en onafhankelijk maken wij het mogelijk voor elk type organisatie om te beschikken over een professionele treasury functie. Al 25 jaar ondersteunen wij bedrijven en instellingen bij het bewaken van hun financierbaarheid, managen van hun liquiditeit en beheersen van financiële risico's. Ons track-record op het gebied van financiering, bancair en niet-bancair, zorgt dat wij toegang tot vele financieringsbronnen kunnen faciliteren. Onze treasury software ondersteunt een breed scala van organisaties van beursgenoteerd tot non-profit. Ons team van 25 consultants, cashmanagers en developers gaan graag voor u aan de slag.
Over AKD
AKD is een full-service Benelux-kantoor met ruim 475 advocaten, fiscalisten, notarissen en staf in België, Nederland en Luxemburg. AKD is voor cliënten de gateway in, van en naar de Benelux. De combinatie van de full-service expertise en een brede sectorfocus maakt dat AKD al ruim een eeuw elke vraag vanuit verschillende oogpunten kan benaderen en oplossen – waar ook ter wereld. Dit doet het kantoor vanuit de eigen vestigingen, met diverse landenteams, en met een groot Friends Netwerk over de hele wereld.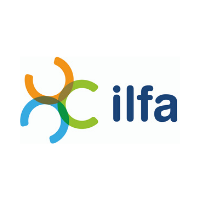 https://treasuryxl.com/wp-content/uploads/2020/04/ilfa-20.png
200
200
treasuryXL
https://treasuryxl.com/wp-content/uploads/2018/07/treasuryXL-logo-300x56.png
treasuryXL
2020-04-20 07:00:01
2020-05-01 17:44:22
The Impact-Scan, practical help in times of crisis