25-01-2021 | by Axel Bowmer | Ilfa | SmartFunding
If you as an entrepreneur refinance several business loans, you can save money and create peace of mind. In this blog we explain the benefits of refinancing.
Blog is in Dutch language:
Herfinanciering is het aflossen van één of meerdere leningen met een andere lening. Het doel hiervan is om de voorwaarden van je huidige lening(en) te veranderen. Wanneer je met je huidige lening profiteert van fiscale voordelen voor je huis of restschuld dan blijf je dit behouden. Dit voordeel heeft namelijk betrekking op de afsluitdatum van de oorspronkelijke lening.


Mogelijke situaties
1: In de startfase heb je meerdere leningen afgesloten tegen een hogere rente, omdat je toen nog weinig zekerheden kon bieden. Nu heb je een aantal jaar stabiele cijfers gedraaid en kom je in aanmerking voor een lening met een lagere rente. Door de dure lening af te lossen met een goedkopere bespaar je een hoop geld.
2: Je hebt over een langere periode meerdere leningen afgesloten met verschillende looptijden, rentes, aflossingsdata en voorwaarden. Het kan rust geven om deze leningen over te sluiten naar één lening, waardoor de zorgen over meerdere leningen verdwijnen.
3: Je hebt een lening met een korte looptijd. Wanneer je in aanmerking komt voor herfinanciering en dit oversluit naar een lening met een lange looptijd hoef je per jaar minder af te lossen. Hierdoor blijft meer kapitaal over voor andere zaken.
4: Je hebt geld geleend van familie en/of vrienden. Dit wil je aflossen en oversluiten naar een andere financier. Of je wil niet meer persoonlijk garant staan voor een lening, maar andere garanties geven. Dit is eveneens mogelijk.
Gunstige voorwaarden
Van groot belang is dat je op de hoogte bent van je huidige voorwaarden. Financiers kunnen in de voorwaarden hebben opgenomen dat je een boete moet betalen wanneer je vroeger aflost dan afgesproken. De financier loopt immers geld mis door een kortere looptijd.
Wanneer je niet opzoek bent naar extra financiering boven op je huidige pakket aan leningen kan herfinanciering een vereiste zijn. Als de huidige investeerder niet meer wil investeren, maar een andere partij wel kan het zijn dat de nieuwe partij alle zekerheden wil overnemen. In dat geval zal je met de nieuwe partij de oude financiering mee moeten herfinancieren waardoor de oude financier is afgelost.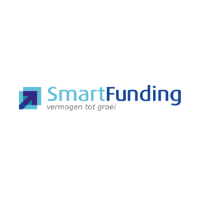 https://treasuryxl.com/wp-content/uploads/2021/01/Smartfundings-scaled.jpg
1707
2560
treasuryXL
https://treasuryxl.com/wp-content/uploads/2018/07/treasuryXL-logo-300x56.png
treasuryXL
2021-01-25 07:00:47
2021-01-18 13:29:08
Successful entrepreneurship: Refinancing