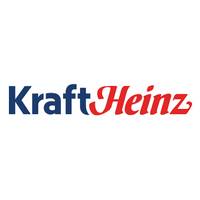 Amsterdam – Full-time
Kraft Heinz is looking for a Sr. Analyst – Global Commodity Risk Management
About Us
The Kraft Heinz Company is one of the largest food and beverage companies in the world, with eight $1 billion+ brands and global sales of approximately $25 billion. We're a globally trusted producer of high-quality, great-tasting, and nutritious foods for over 150 years. Our brands are truly global, with products produced and marketed in over 40 countries. These beloved products include condiments and sauces, cheese and dairy, meals, meats, refreshment beverages, coffee, infant and nutrition products, and numerous other grocery products in a portfolio of more than 200 legacy and emerging brands.
No matter the brand, we're united under one vision To sustainably grow by delighting more consumers globally. Bringing this vision to life is our team of 39,000+ food lovers, creative thinkers, and high performers worldwide. Together, we help provide meals to those in need through our global partnership with Rise Against Hunger. We also stand committed to responsible, sustainable practices that extend to every facet of our business, our consumers, and our communities. Every day, we're transforming the food industry with bold thinking and unprecedented results. If you share our passion – and are ready to create the future, build a legacy, and lead as a global citizen – there's only one thing to do join our table and let's make life delicious!
Our Culture of Ownership, Meritocracy and Collaboration
We're not afraid to think differently. Embrace new ideas. Dream big. We empower our people at every level – from entry-level intern to senior leader – to own their work. We share a responsibility to think like Owners – to be mindful of the collective and sustained success of Kraft Heinz – which we apply to every situation, every day.
As part of Kraft Heinz, you're supported to grow and achieve. You're expected to bring your authentic self to work every day, to lead with humility, and drive outstanding performance at every level – and you'll be rewarded. You're given opportunities to leave a mark and build a legacy. But you won't do it alone. You're supported by passionate teammates along the way, and our collective, collaborative spirit fuels our incredible progress.
Description & Requirements
We have an excellent opportunity available for a sharp minded financial analyst to make a difference at Kraft Heinz. The Commodity Risk Management (CRM) Analyst position lies within the Global Commodity Risk Management function. It is a key position that will help drive the function to the next level of advancement. You'll be working in a high performing team- alongside peers always trying to reach the next level. You'll be reporting into the Manager- CRM Data Analytics and Compliance. Get ready for a lot of exposure to internal senior stakeholders. The delivery of consistent- efficient- and timely tracking- consolidation- modeling and reporting of global spend data for assigned portfolio of commodities will be your primary responsibility. You're constantly looking for improvement activities within this area.
In brief- you will be responsible for;
Strategic Analysis and Planning Lead and continuously improve analytical capability within the commodity risk management team- developing and deepening understanding of commodity exposures and drivers within it. This role will not only report forecasts and variances but plays a key role in advising management on decisions such as how to improve performance- minimize risk or capture new opportunities from both within the company and within the external environment. Interface with regional and corporate functions across procurement- finance- accounting- and treasury to understand and analyze hedging activity impacts across the business and program expansion opportunities. This includes developing tools and metrics to provide better insights into the hedging activities and key performance drivers for the team.
Spend Management Develop and leverage a deep understanding of Kraft Heinz global commodity portfolio spend by business unit by commodity- coverage strategies and market fundamentals. Deliver timely- rigorous- and accurate reporting and analysis of exposures- risks- costs- purchase price variance- and inflation etc. in order to support business decision making and strengthen the control environment. Support month-end and quarter-end close process- in conjunction with the global and regional procurement finance teams- to generate timely and accurate team results for subsequent consolidation and reporting to the key leadership stakeholders. Work closely with the entire global procurement team- risk managers and procurement finance teams to ensure that annual standards are appropriately set. Supports commodity team with timely preparation for weekly/bi-weekly/monthly meetings with respective stakeholders. This includes post meeting preparation and distribution of minutes of meetings summarizing key discussion topics- decisions made and next steps. Support ad hoc reporting requirements and/or special projects.
Compliance Monitoring Facilitate and oversee effective and consistent compliance and controls- both internally and externally- while ensuring financial integrity of the Commodities Spend Data. Provide constructive challenge to risk managers to ensure they are compliant to approved coverage strategies. Oversee daily mark-to-market value on existing commodity hedges- perform value-at-risk and market volatility analysis on uncovered portion of global commodity portfolio.
Project Management Participates actively on project management teams that are linked to the respective commodity area. These may include ongoing productivity- innovation- make vs buy- cost models- process improvement and IT systems development initiatives.
Qualifications
Education: Bachelor's degree in business- finance- mathematics- economics- supply chain- engineering- or a related field. Master's degree preferred
Work Experience: Minimum 3 years in a similar field with a global CPG company
Knowledge/Abilities
Must Have
Financial Analysis (FP&A)
Annual budgeting
Monthly Financial cycle reporting
Portfolio Analysis – Business insights (Banking/Commodity companies)
Stress Testing – Business insights (Banking/Commodity companies)
Position reporting – Business insights (Banking/Commodity companies)
Advanced knowledge of MS Office including ability to create pivot tables and macros.
Ability to deal effectively with a large number of global stakeholders- including C suite level
Sense of urgency to meet deadlines in a highly dynamic and fast-paced environment
Detail orientation to ensure data accuracy under time pressure to deliver.
Desirable
Understanding of basic commodity risk management techniques.
Working knowledge of any of the following platforms – Bloomberg- Reuters- Fact Set- Future Source.
Commodity Market Experience
Correlation analysis – Data Analytics
S&D Modeling – Data Analytics
Language Knowledge. English
Professional Attributes
Communication Skills
At Kraft Heinz you'll regularly be exposed to senior management- no matter your level. Therefore- it's important you have excellent communication skills- to deal with all kinds of different stakeholders.
Confident / Ability to give pushback
You're a go getter- you're not easily thrown off your game- not even when you get resistance.
Resilience
You're able to bounce back after a disappointment or set back- big or small. And always continue to move onward & upward.
Ability to Simplify
We like to keep it simple. And to execute fast. Your ability to simplify will be highly appreciated- when you provide simple solutions dealing with complex challenges.
Commercial Sense
You don't only want to win ; you hate to lose . You're always seeking for opportunities to expand your business and create more savings- while over delivering your targets.
Analytical
We're a very data driven company. You know how to translate complex data into a simple solution with your analytical mindset.
Result driven
You don't only focus on your own results- but always do what's best for the company.
Curiosity- positivity & enthusiasm
You're curious- positive- and enthusiastic. People know you as the driver of the team.
Project Management Skills
Time management has no secrets for you. You're organized- structured- and always have an overview of all the deliverables. You know how to bring multiple projects to a successful ending within the given timeframe.
Networking Skills
You're able to be interesting and interested in business conversations- motivating people to want to be in your network. The stronger the network you have- the more easily you can get things done. You- highly aware of that- are constantly expending your network.
Empathy – listening to the customer
You're known for your empathy. You listen more and talk less- and therefore truly understand your customer. With that mindset you create commercial chances to optimize the customer experience.
High pressure
You don't get easily stressed by pressure- on the opposite- a demanding and dynamic environment is what keeps you energized.
Team player
Achieving results is nice- but achieving results with the team is simply the best. You're a team player- which means you're sometimes a leader- sometimes a follower but always working towards the same common goal together with your teammates.
What We Offer You / You Deserve
An ambitious employer; we only want to be the best for you;
A fast career track like only few other companies can match;
A competitive salary and excellent bonus structure (above market);
Permanent contract; for we believe in doing big bets on people;
Reimbursement travel expenses;
Always room for new ideas; if you have an excellent idea- please let us know and we can set it in action!
Location(s) Amsterdam
We are an equal opportunity employer and value diversity at our company. We do not discriminate on the basis of race- religion- color- national origin- sex- gender- gender expression- sexual orientation- age- marital status- veteran status- or disability status. We will ensure that individuals with disabilities are provided reasonable accommodation to participate in the job application or interview process- to perform essential job functions- and to receive other benefits and privileges of employment. Please contact us to request accommodation.
https://treasuryxl.com/wp-content/uploads/2021/11/Kraft-Heinz.png
200
200
treasuryXL
https://treasuryxl.com/wp-content/uploads/2018/07/treasuryXL-logo-300x56.png
treasuryXL
2022-06-02 10:50:42
2022-06-09 15:34:54
Sr Analyst - Global Commodity Risk Management @ The Kraft Heinz Company