| 04-11-2020 | treasuryXL | SpendLab Recovery |
Last May, we welcomed Spendlab Recovery as our Premium Partner, in order to provide our treasury community with expertise in the field of Liquidity, Accounts Payable and Risk Management. SpendLab is the Dutch market leader in spend justification. The company is a former spin-off from the Dutch government with a 98 year old heritage in procurement. It currently specializes in generating liquidity for clients by analyzing -and identifying anomalies in accounts payable data. By having insights in the accounts payable and being able to recover unjustified liquidity, treasurers will be able to identify and control (liquidity) risks in their vendor data. In this article, the focus lies on the role of VAT.
Specific VAT regulations for small caravan sites, VAT application on invoices within the Social Domain or system integrations after municipal mergers. "Every municipality has specific characteristics and risks in VAT processing," says André Weitjens, VAT manager at SpendLab and specialist in financial administrations and applications. "The insights and experiences from a municipal project are validated and made applicable for subsequent projects. Also with regard to the interpretation and application of the changing VAT regulations, it is the combination of data research and tax expertise. " (Blog continues in Dutch)

De grootste uitdaging wordt gevormd door het juist inregelen van de btw-tabel binnen de financiële applicatie. Zeker omdat deze tabel de ingeregelde btw-regelgeving automatisch toepast bij de verwerking van een inkoopfactuur. Als gemeente moet je exacte kennis hebben van de in beweging zijnde btw-regelgeving om dit correct binnen de btw tabel te vertalen. Daarnaast zorgt de variabele stroom van inkoopfacturen, welke via de workflow aan budgethouders ter codering en goedkeuring wordt aangeboden, vaak voor kwetsbaarheden in de btw-verwerking. Budgethouders richten zich op de inhoud van de factuur en zijn zich om die reden veelal niet bewust van de gekozen btw-verwerking bij het coderen van de factuur. Veelvuldig wordt de btw hierdoor onterecht kostenverhogend geboekt.
SpendLab Analyzer
De meest genoemde reden om de SpendLab Analyzer® in te zetten is om zeker te weten dat de btw-verwerking te vertrouwen is. Wij hebben een enorme databank opgebouwd waar alle btw-problematiek wel voorbij is gekomen. Specifieke btw-regelgeving uit hoofde van het BCF, het van toepassing zijn van een mengpercentage, de keuze voor ondernemer of overheid, niet of verkeerd verlegde btw. Veel regelgeving vraagt om specifieke keuzen binnen in een financiële applicatie, welke zich door de toenemende digitalisering niet eenvoudig laat controleren.
De SpendLab Analyzer® beoordeelt de inregeling van de relevante btw-regelgeving bij een gemeente op basis van jurisprudentie, belastingexperts en gevalideerde kennis uit andere projecten. De opdrachtgever is in principe de kennisexpert, maar als we vaststellen dat de btw-boekingen optimaler kunnen, dan adviseren we onderbouwd met de jurisprudentie en of motivaties vanuit andere projecten. Interessant is dat niet de grootboekrekening of kostenplaats het startpunt is, maar de totale boekingsdata in relatie tot boekingsregels. Het grootste verschil met reguliere controles is dat de SpendLab Analyzer® de btw verwerking volgt vanaf het moment van de eerste vastlegging tot de betaalbaarstelling, om vervolgens de data analyse op te bouwen.
De SpendLab Analyzer® beoordeelt integraal alle kostenregels van de facturen op een juiste btw-verwerking. Elk btw bedrag dat onterecht kostenverhogend is geboekt of mogelijk onterecht in aftrek is genomen of is gecompenseerd wordt inzichtelijk gemaakt. Dit gaat al snel over tienduizenden btw-regels bij een kleine organisatie. Handmatig is dit niet meer te doen. Gemeenten en hun accountants doen dit op basis van steekproeven, terwijl SpendLab alles fijnmazig op basis van honderd procent van de factuur data analyseert.
De belastingdienst is voornemens om dergelijke integrale controles in de toekomst zelf vorm te geven, en dat is precies wat wij al doen. De SpendLab Analyzer® gaat vijf volle boekjaren terug en beoordeelt ook de betaalbaarstelling. Zo werkt SpendLab met zijn integrale controle complementair aan de fiscalist en accountant. Zo is een gemeente ook nog eens proactief en zeker van een juiste verwerking van btw in de toekomst.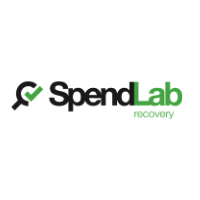 https://treasuryxl.com/wp-content/uploads/2020/11/A1.jpg
900
1350
treasuryXL
https://treasuryxl.com/wp-content/uploads/2018/07/treasuryXL-logo-300x56.png
treasuryXL
2020-11-04 07:00:19
2020-10-30 11:25:59
SpendLab Analyzer: Each invoice is tracked at VAT cost line level throughout the entire administration