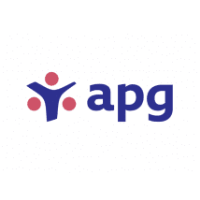 Heerlen – Full-time
Ben jij de ervaren Specialist Cash & Collateral Management met goed ontwikkelde analytische en procesmatige denkvaardigheden die wij zoeken? Neem jij op natuurlijke wijze het voortouw? Dan horen we graag jouw verhaal.
Dit wordt je functie
Als echte professional denk je altijd in kansen en oplossingen. Je verliest nooit de focus: het kredietrisico op OTC tegenpartijen verminderen via Collateral en het leveren van een tijdige en correcte Cash Forecast aan de Trading Desk.
Als Specialist Cash & Collateral Management ben je verantwoordelijk voor:
vermindering van kredietrisico op OTC tegenpartijen via Collateral op de uitstaande derivatenportefeuille;
het verstrekken van de juiste cashprognose aan de Trading Desk;
het doorvoeren van verbeteringen in processen, procedures en systemen;
de implementatie van Agile epics (projecten), als business expert;
bijdragen in het Kaizen-team (ketenbrede initiatieven voor continue verbetering), als CME;
analyse en adequate opvolging van uitzonderingen;
advies aan klanten en belanghebbenden.
De afdeling
Bij APG maak je deel uit van het Cash & Collateral Management Team binnen Operations, het hart van Asset Management (AM). De ontvangers van informatie moeten kunnen vertrouwen op de juistheid, tijdigheid en volledigheid van de door Operations verstrekte informatie. De gegevens worden verwerkt om hoogwaardige besluitvormings- en rapportage-informatie te bieden aan de frontoffice, klanten en supervisors.
Het Cash & Collateral Management Team bestaat uit 10 professionals met voldoende ervaring op dit gebied. Het team vervult een cruciale functie binnen Operations en heeft interactie met alle andere teams en afdelingen binnen AM.
Het team is gevestigd in Heerlen, na COVID-19 werk je zowel in Heerlen als vanuit huis. Indien gewenst ben je bereid om incidenteel vanuit ons kantoor in Amsterdam te werken.
Dit breng je mee
Als Specialist Cash & Collateral Management weet jij vraagstukken vanuit verschillende invalshoeken te benaderen en de juiste vragen te stellen. Je bent iemand met een gezonde ambitie die zelfstandig actie onderneemt, maar je bent ook een gemotiveerde teamspeler. Uiteraard ben je representatief, beschik je over goed ontwikkelde communicatieve en interpersoonlijke vaardigheden en toon je veel initiatief. Levenslang leren en permanente educatie is voor jou een normale ambitie en je hebt een "can do" mentaliteit (geen 9 tot 5 attitude).
Verder vragen we:
een bachelor of universitair diploma bij voorkeur in financiële economie, bedrijfseconomie of bedrijfskunde;
minimaal 7 jaar ervaring in een vermogensbeheeromgeving of financiële instelling;
brede kennis van en ervaring met Cash- of Collateral Management-processen;
bekendheid / affiniteit met zakelijke functies zoals: Trade Processing, Pricing & Valuation, Reconciliation, Data Management etc .;
een uitstekende beheersing van het Engels (zowel mondeling als schriftelijk), Nederlands is een pré.
Wensen:
affiniteit met geautomatiseerde systemen zoals Murex, (ION) IT2, (Smartstream) TLM, (Advent) Geneva en MS Office in het algemeen (inclusief VBA Excel);
een sterke analytische achtergrond en kennis van databases en programmeertalen zoals Python, R en Alteryx (Qlik);
geslaagd voor CFA-examens of ermee bezig.
Hier ga je aan de slag
Voor pensioenuitvoerder APG gaat pensioen over mensen, leven en samenleven. Met zorgvuldig vermogensbeheer, pensioenadministratie, communicatie en advies wil APG meehelpen aan een leefbare toekomst waarin we welvaart en welzijn eerlijk en duurzaam samen delen. Voor huidige en toekomstige generaties. Voor nu, straks, en later.
We bieden je een marktconform salaris en mooie arbeidsvoorwaarden gericht op flexibiliteit.
Meer informatie
Neem contact op met recruiter Wim van Empel, of Guido Verkoeijen, Manager Cash & Collateral Management via guido.verkoeijen@apg-am.nl, die meer kan vertellen over de inhoud van de functie.
Zie jij toekomst bij APG? Solliciteer uiterlijk 16 april 2021 met een motivatiebrief en CV en laat jezelf aan ons zien.
https://treasuryxl.com/wp-content/uploads/2021/04/APG.png
200
200
treasuryXL
https://treasuryxl.com/wp-content/uploads/2018/07/treasuryXL-logo-300x56.png
treasuryXL
2021-04-06 15:36:06
2021-04-06 15:36:06
Specialist Cash & Collateral Management @ APG