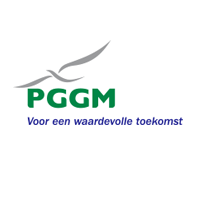 Almere – Full-time
PGGM is looking for an experienced equity trader responsible for executing the global order flow of various investment teams. Extensive knowledge of the international equity markets is a must. Given the order size, finding liquidity in combination with reducing impact is the most important competence.
Equity Trading within TTC has different forms: single stock trading, program trading, futures trading and transition management.
You are the primary point of contact for trading in shares and you are able to proactively put yourself in the shoes of the portfolio managers. You understand the market structure, making you the eyes and ears of the portfolio managers.
In addition, you have an existing and solid network of banks and brokers to facilitate block trading.
You will be responsible for implementing advanced trading strategies that meet best execution guidelines.
You can explain quantitatively and qualitatively your trading strategies, on a pre-trade and post-trade level.
Your responsibilities also include developing and improving systems, processes and also trading policy development.
Jouw afdeling binnen PGGM
The Equities Trading desk consists of two experienced traders and a junior quant analyst/trader. The team has a proven track record. The core philosophy of the trading desk is to facilitate the trading process in such a way that portfolio managers can focus on portfolio construction and portfolio management. The purpose of the trading desk is to execute the trading of our clients in the most efficient and cost-effective way.
In addition, the trading desk should be aware of developments within the regulatory landscape, and of technological and infrastructural developments.
The team is responsible for executing transactions of internally managed capital of more than 25 billion Euros in various equity strategies. Equities Trading is part of the Treasury, Trading & Commodities (TTC) department within the Public Markets Investments unit.
Jouw achtergrond
At least 8 years of relevant work experience in equity trading
You have a proven network of banks and brokers for finding liquidity
Your knowledge is up to date with regard to pre-trade and post-trade analytics
Able to do quantitative analyses on algorithms, venues and brokers
Analytical, innovative, proactive, market- and service-oriented
Able to operate independently; communicate easily with the portfolio managers and you are stress-resistant
Familiar with innovation, technology and data management.
Wat wij bieden
We strive to realize a valuable future for our customers and do this with respect for people and the environment. Within this setting we offer you challenging and varied job with plenty of learning opportunities.
PGGM offers a working environment that involves more than just money. We value an open and honest corporate culture. Working together, sharing knowledge and taking responsibility are our top priorities. Our flexible and high-quality employment conditions ensure the right work-life balance; we embrace hybrid working.
If you choose PGGM, you also choose for yourself.
PGGM offers competitive primary and secondary benefits packages, combined with robust terms of employment:
A very flexible working environment, with optionality to work from home multiple days per week;
A competitive compensation package in salary scale 11 or 12 of the CLA (Front Office), salary depending on your experience and knowledge;
Guaranteed end-of-year gratification of 7.5% of your gross annual salary
8% holiday pay
Variable income with a maximum of 20% of your gross annual salary
A good pension scheme as participant of PFZW pension fund (71% paid by PGGM, 29% paid by the employee);
A generous training budget for internal and external training courses to accelerate your development. This could include CFA, but also training in the area of data analysis tooling, etc.;
Over 26 vacation days;
A collective health insurance with CZ. You get a discount on the basic insurance and additional packages of CZ.
Meer weten?
Do you want to be responsible for a good pension for 4.4 million members as Senior Equities Trader? Then apply to this vacancy and choose a job with impact.
For more information, contact Tijmen Muller (Corporate Recruiter) via [email protected]
https://treasuryxl.com/wp-content/uploads/2017/08/PGGM.png
200
200
treasuryXL
https://treasuryxl.com/wp-content/uploads/2018/07/treasuryXL-logo-300x56.png
treasuryXL
2022-05-12 14:08:10
2022-05-12 14:08:10
Senior Equities Trader – Trading, Treasury, Trading & Commodities @ PGGM