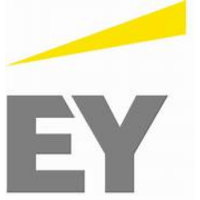 Senior Consultant Corporate Treasury & Financial Markets @ EY
Amsterdam – Full-time
As a Senior Consultant in CFO Consulting with a focus on treasury departments you are contributing to the key topics on the CFO agenda. You will be covering both bank- and corporate treasuries and are able to provide exceptional client service and building long-lasting relationships with these clients.
Volatility in the foreign exchange market, increasing interest rate levels, regulatory challenges, disruptive FinTechs and the further increased dependency on treasury technology solutions. These are just some of the challenges that treasurers have to deal with nowadays. Do you want to work in the forefront of these treasury developments, work with the greatest clients in the market, in a fast growing team?
In this field of treasury you have affinity with accounting and consulting related work. For non-Audit clients, you will be advising clients in multi-disciplinary teams on the latest treasury developments in areas such as cash management, debt and capital management and treasury technology solutions. For Audit clients, you will be part of formal process supporting audit teams on complex treasury related matters.
Responsibilities – How can you make a lasting impact in a rapidly changing world?
You will help our clients with major expertise topics as cash pooling and general cash management, treasury technology solutions and hedging solutions.
Teamwork is an energizer to you; you are able to work independently and in a team at the client. You like working across multiple projects and are able to stay calm and set priorities. You will act as a coach and natural point of contact on technical issues for your team members. A lot of our work is in English on an international level whilst client and colleague interaction in the Netherlands is often in Dutch. You have the ambition to work internationally within a dynamic environment full of different cultures.
Job requirements – Where do you start if you want to change the world?
Obtained a Master degree in Corporate Finance, Accounting & Control, Economics, International Business, Legal or related and preferably combined field;
Follow industry developments regularly and have a keen interested in the main drivers of the changes within treasury;
Have a minimum of 3 years of work experience within the field of financial services;
Are eager to dive into new regulations and topics and to learn new skills;
Have a Global mind-set and willingness to travel;
Have strong interpersonal skills in writing, presenting and influencing;
Are able to work in a team and together with the client;
Are able to help your junior team members with their development from a professional and personal point of view;
Are fluent in Dutch and English, both in verbal and in written.
What we offer – Is everything that counts being counted?
We offer you an attractive employment package that rewards individual and team achievements:
Vitality: the choice is yours. An online session with an external vitality coach, practical tips on topics such as nutrition, energy, sleep and mindset, a discount at Healthcity and/or a voucher card to rent a padel court.
Flexible working: you decide where and when you work in consultation with your team. At home, at the office, at the client or from another European country (up to 20 working days per year).
Home office arrangement: to optimize your home office, EY provides the following resources for you: office chair, sit/stand desk, an external monitor, a desk lamp, a (Bluetooth) headset, and a large external keyboard.
Birth leave: EY will pay 100% of the birth leave, in the case of an additional birth leave, EY will pay 70% of the salary.
The Office
Our office in Amsterdam is located in the Zuidas, a bustling area where many businesses are situated. In our Cross Towers, Anouchka and Lucia welcome up to 1.000 people every day upon arrival. Haven't had breakfast yet? Taib will make his special smoothie for you or simply a delicious cappuccino. During the lunch break, the team of Hans and Mehdi will be ready with a fresh lunch for you. For a breathtaking view of Amsterdam, head to the 22nd floor. Collaborating takes on a new meaning with the Wavespace. This high-tech environment brings clients and colleagues together virtually from all over the world!
Recruitment Procedure – How can you prepare for a long life together?
the selection procedure exists out of 2 interview rounds and an assessment
After we have received and selected your CV, a short telephone introduction will follow. Then you make an online assessment in your own time. After completing the assessment, we will schedule your first interview, which will take place with the Recruiter and someone from the team. In case of a positive outcome of the first interview, a second (and also last) interview will be scheduled with other members of the team.
Due to laws and regulations, and because EY (and in some cases its clients) has high demands on the reliability and integrity of its employees, every new employee will be screened. Depending on your rank the pre-employment screening could contain the following: Certificate of Conduct (in Dutch: VOG) or – if requesting a Dutch VOG is not possible – Criminal Background Check of the country you are currently living or have lived during the last five years, integrity questionnaire, verification of ID, diploma's and/or work experience and consultation of the Dutch insolvency registry.
https://treasuryxl.com/wp-content/uploads/2023/09/EY.png
200
200
treasuryXL
https://treasuryxl.com/wp-content/uploads/2018/07/treasuryXL-logo-300x56.png
treasuryXL
2023-09-05 11:00:47
2023-09-21 10:03:12
Senior Consultant Corporate Treasury & Financial Markets @ EY