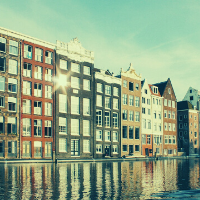 08-06-2020 | by Rowan Hermes | Ilfa | SmartFunding
The real estate sector reacts predominantly late, but violently to economic stagnation or decline. Because of the coronavirus, entrepreneurs have to prepare for an (even) more difficult search for real estate financing.
Blog is in Dutch language:
Nederlandse banken zijn al tijden terughoudend met het verstrekken van financiering voor vastgoed. Vooral commercieel vastgoed is moeilijk te financieren. In 2019 berekende kredietverzekeraar Euler Hermes dat nergens in Europa het mkb zoveel problemen heeft met het verkrijgen van bancair krediet als in Nederland. Banken zijn volgens Rob Wolthuis, financieringsexpert van MKB-Nederland, voorzichtig geworden door de financiële crisis van 2008: "Banken zijn huiverig geworden voor grote concentraties vastgoed in hun portfolio. Bij een volgende crisis kunnen ze dan in de problemen komen. Bedrijven en retailers kunnen failliet gaan, waardoor kantoorpanden en winkels leeg komen te staan. Banken financieren nog delen van het commercieel vastgoed, maar er is vaak nog een andere partij nodig."
Het gat dat banken achterlaten wordt deels ingevuld door alternatieve financiers. Voorbeelden zijn crowdfunding en peer-to-peer-financieringen. Hogeschool Utrecht-onderzoeker Lex van Teeffelen schat dat in 2019 zo'n 20 procent van het totaal aantal crowdfundingfinancieringen bestond uit vastgoedfinancieringen. Daarnaast verwacht hij een aanzienlijke groei van vastgoed in de peer-to-peer-financieringsmarkt: "In Engeland is dit al zo'n 5 jaar aan de gang, en heeft het ook flink doorgezet."
De nieuwe financiers op de vastgoedmarkt zijn vooral geïnteresseerd in de zogeheten liquide vastgoedsectoren, denk aan kantoorpanden, woningen en industrieel vastgoed. Hotels en studenthuisvestingen stonden ook in de belangstelling, maar het effect van de coronacrisis weegt zwaar in deze segmenten. Het effect van het virus is te zien in onder andere stilgevallen transactieprocessen, stopgezette huuronderhandelingen en terughoudende financierings- en taxatievooruitzichten. Daarbij nemen de passantenstromen in winkelstraten en bezettingsgraden van hotels af, wat ertoe leidt dat ook de voorheen populaire segmenten winkelvastgoed op A-locaties en kleinschalige wijkwinkelcentra en convenience retail op plekken met veel aanloop (stations, luchthavens en drukbezochte stadscentra) niet langer in trek zijn.
Dat financiering verkrijgen voor vastgoed moeilijk wordt moge duidelijk zijn. Er zijn echter altijd mogelijkheden. In onze blog Het effect van COVID-19 op de financieringsmarkt gaan wij in op de verschillen tussen segmenten.
Voor advies of vragen kun je altijd contact opnemen met SmartFunding via +31 85 303 56 65 of info@smartfunding.nl. Uiteraard kun je ook altijd direct contact opnemen met een van de SmartFunding-adviseurs.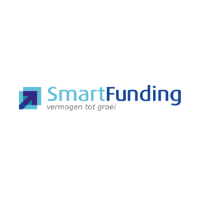 https://treasuryxl.com/wp-content/uploads/2020/06/real-estate-financing.png
200
200
treasuryXL
https://treasuryxl.com/wp-content/uploads/2018/07/treasuryXL-logo-300x56.png
treasuryXL
2020-06-08 09:45:31
2020-06-04 14:19:27
Real Estate Finance and the Corona Crisis