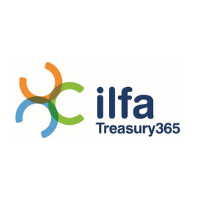 14-01-2021 | Ilfa |
The economy is currently being hit hard and we are dealing with one uncertainty after another. Entrepreneurs must be able to act faster than ever before. Furthermore, funding requirements by banks have become stricter, while at the same time demand for funding is growing. A good liquidity forecast is essential. Treasury specialist Ilfa is the first fully AFM-licensed organisation that can help SMEs (+) keeping a grip on their cash. This is done with Treasury365, a hybrid service that offers both online and physical help with treasury-related issues.



Treasury is a complex affair even without a global pandemic and Brexit. Managing cash, working capital, interest rate risk, currencies and bank relationships takes a lot of time and can be complex. Large companies often employ a treasurer, whereas in smaller SMEs (+) or family businesses this is often seen as an extra task for the controller, CFO or DGA himself. However, in these current turbulent times a proper set up of the treasury function gives financiers and other stakeholders the comfort that the organization is in control of everything.
With Treasury365, Ilfa helps entrepreneurs to set up a treasury without having the relative high costs of hiring a full-time employee. Thanks to the hybrid set-up, companies will have access to an online environment where they can make liquidity forecasts and reports themselves. In addition, they will also have access to the relations network and knowledge of Ilfa. They can also count on personal advice and support from an Ilfa treasurer.
Development of cash flows now and in the future
The application within Treasury365 enables entrepreneurs to record everything that generates cash flows. In this way they can analyse these flows and see how they develop in the future. By activating the risk management module of the system, currency and interest rate exposures can also be managed. In the meantime, Ilfa keeps an eye on things and sets up the system in such a way that it operates optimally for each individual customer. On frequent moments in the future Ilfa will upload new data from the customer and refresh the database to make it up to date. The software also offers an extensive package of reporting options. This gives the possibility to create reports for each individual user, like the CFO or controller. These reports can also be viewed at any time of the day, on any device, anywhere in the world.
Arnoud Doornbos, Marketing & Sales Director at Ilfa: "Especially now that companies are faced with an accumulation of challenges, a grip on cash will be of great importance. Not only for the entrepreneurs themselves, but also for their financiers and other stakeholders. Banks are currently reclassifying their client portfolio and want to avoid risks. A good liquidity forecast provides confidence and mitigates risk when financing is needed. We cannot promise a business life without financial challenges, but with Treasury365 challenges are identified on time so that quick action can be taken and solutions can be found."
Treasury365 is available in flexible subscription form which can be optimised and bespoke to the organisation.
Click here to read the exclusive interview with Arnoud Doornbos about the launch of Treasury365
About Ilfa
Ilfa is a Dutch organisation that has been supporting companies and institutions, ranging from listed to start-ups, in the implementation of their treasury for 25 years. Ilfa's treasury software has been developed in-house. Data storage and management meet the highest requirements. Since 2013, the company has been licensed as an investment firm in accordance with the Financial Supervision Act. The integrity and professional competence of the directors has been tested by the Dutch Authority for the Financial Markets (AFM) and is under the continuous supervision of the AFM and the Dutch Central Bank.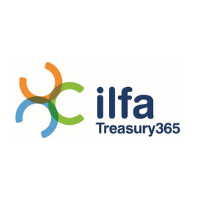 Rowan Hermes
rowan@ilfa.nl
085 – 130 26 55 (general number)
treasury.ilfa.nl (In Dutch)
https://treasuryxl.com/wp-content/uploads/2021/01/Ilfa365.png
200
200
treasuryXL
https://treasuryxl.com/wp-content/uploads/2018/07/treasuryXL-logo-300x56.png
treasuryXL
2021-01-14 07:00:13
2021-01-13 16:41:39
PRESS RELEASE: Treasury365 gives organisations a grip on cash at all times