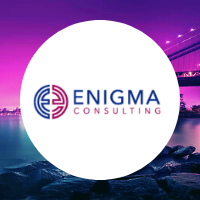 Partner Interview Series | This is a must read story about Enigma Consulting
27-10-2020 | treasuryXL | Enigma Consulting |
Get inspired by the extensive and catchy story of Robert-Jan Wekking about Enigma Consulting. Robert-Jan takes you into the warm corporate culture, mission, expertise, innovation and their continues investment in knowledge with great examples.
Enigma Consulting is a revolutionary knowledge hub in the field of Payments, Digitisation, Risk & Compliance and Treasury. They are a connecting factor in the financial sector thanks to our consultants' engagement with their clients, both banks and companies and solution providers.

AN INTRODUCTION TO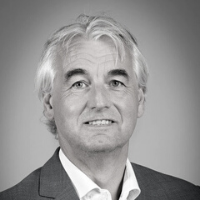 Robert-Jan has more than 25 years of experience in payment transactions and he advises corporate clients in the areas of treasury, risk management and bank connectivity.He understands the solutions in the market, both from the B2B and B2C perspective.
Robert-Jan switches easily between executive and operational level within companies and the banking sector, as he easily combines his strategic vision with substantive process and product knowledge. He has a wide network with contacts at all (international) banks, which can speed up the implementation of corporates connectivity with their banks.
We asked him 11 questions. Let's go!
INTERVIEW
1. Tell us more about Enigma Consulting and its mission
Enigma Consulting has in-depth knowledge of all ecosystems that are relevant in payments, transaction value chains and financial markets. Transactional connectivity and digitization increase the prosperity and well-being of consumers, companies and the public sector and thus serve a social interest. Our mission is to contribute to the development of efficient digital transaction traffic and to ensure that this is done in an innovative, sustainable, honest and effective manner with controlled business operations. Combined with a correct attitude and behaviour, this contributes to the translation of legislation and regulations into ethical business operations and a better market position. We follow developments closely, research, analyse and make connections. Our consultants reflect, structure and help organisations to achieve their goals.
2. What is the core topic Enigma Consulting aims to address and how does it differentiate it from the other players in the market?
Digitalization is all about the exchange of data, whether these are payments, information, identities, contracts, signatures or any other regular consumer or business transactions. The complexity of exchanging transactions is constantly increasing; regulations, fraud and data protection are just three of the factors impacting this complexity.  On the other hand, innovative technology is continuously providing easier interaction between data, leading to better and integrated business propositions and making client journeys faster, more friction less and safer.  This is exactly in this domain where Enigma operates.  We leverage our in-depth knowledge of payments and transactions to advise and implement.
We distinguish ourselves from other players by looking at the end-to-end value chain, not only from the viewpoint of efficiency but also with a perspective on regulations and compliance. We understand the guiding laws and regulations and can translate them into practical advice to make sure that our clients remain compliant. We recognize that laws and regulations applying to financial institutions are becoming stricter and that attention is now also shifting towards corporates.
Our legal consultants are specialised in transaction and data related legislation, and we have strong connection with for example DNB and AFM in relation to our guidance of our clients.
Our consultancy practice focuses on the  financial-,  corporate- and retail sectors, hence we understand the complexities affecting those areas. With our knowledge of the ecosystems and  vendor solutions we play the matchmaking role between individual client wishes and the solutions available in the market.
This combination of end-to-end view, legislation and compliancy, working in different sectors, and the matchmaker role gives us a unique position. The fact that we not only advise but also take responsibility for  implementations during the past 20 years, makes us a trusted and recognized partner for our clients.
3. Why choose customers for Enigma Consulting?
Our knowledge of payments and other transaction processes is often the starting point for customers to reach out to us. Our capability to advise and implement solutions from an end-to-end perspective is the basis for our interaction with our customers.  Additionally, customers also appreciate the fact that we are able to advise at a strategic level, but at the same time are pragmatic enough to look for feasible and not theoretical answers.
We have strong relationships with a number of our clients, some even stretching back over more than 20 years. This is something we foster, not only by delivering more than what is expected, but also by working closely together. For instance, our Treasury Barometer is an example where we cooperate with the Rabobank, whilst at the same time we are participating in a number of their projects.
At the end, it all comes together with trust, in the quality of delivery, in our people and in the overall relation. This is how we ensure that we will be shortlisted again the next time.
4. What has been the biggest challenge for Enigma Consulting regarding customer projects so far?
The most challenging projects are when we are asked to take end-to-end responsibility for delivering a complete project. Quite often, this means that we have a team onboard and the client is looking at us as lead consultant to get the job done. A good example is the setup of a complete bank payments infrastructure. Apart from the fact that these assignments are exciting and demanding, it is always challenging to make it happen in an environment with its own complexities.
For our individual consultants, stepping into a new assignment always has its own challenges.
Customers ask for us for different reasons, and our consultants have to quickly adapt to start advising the client. This means not only understanding the clients' business, but primarily building trust relations with the client and their stakeholders. Hence for every consultant the adaptability towards the new environment is always an important challenge.
For myself personally, I am proud to have led a number of strategic programs, like SEPA, Instant Payments and iDIN.  Besides building completely new products, the key challenge is always to work and build bridges between internal and external parties (Banks, DNB, governmental bodies) with sometimes opposing objectives. Working with all these parties and ultimately developing a new product is what makes me happy and proud of my role as consultant.
5. Can you tell us in what sector you see the most innovative developments regarding payments and how does Enigma Consulting react to these?
One of the most exciting aspects of payments is the continuous innovation in the field. However, it is never a revolution but more an evolution. An example are the digital currencies. I believe that in the long run, these might become as important as, or even replace, the current way of paying. But it will take many years to get there. Where it started with the cryptos and Facebook's Libra, the central banks are now seriously embracing it.
Additionally, the technical transitions to APIs and SaaS, Open Banking and Instant are ingredients for completely new business innovation. Through API and SaaS, corporates can select best in class software modules and integrate them, rather than select single platforms that will still sub-optimise their process. The introduction of Instant Payments in Europe will ultimately change the way the treasurer needs to forecast and manage their accounts.
In the B2C or C2C world, the client journey will continuously improve, seamlessly and friction less, with data integration as a key element.
Through our assignments, we are constantly in the middle of this innovation. For example, we are the leading consultancy firm in the Netherlands for supporting FinTechs, cryptos and payment software companies with their PSD2 application. Our role in digital identity and Mobility as a Service provides us with insights in yet other areas of innovation.
In order to keep all our consultants informed, we have a weekly meeting with our consultants to discuss the latest trends.
We also leverage this knowledge to assist our clients with their questions around innovation. For this purpose, we have initiated the Enigma Innovation Lab, an accelerator environment to answer client specific questions around innovation, vision building or technical solutions by injecting are our own knowledge combined with our ecosystem of solution providers and subject matter specialists, all facilitated by various methodologies like Design Thinking.
6. Do you experience differences in the world of payments before COVID19 and the time we live in now? What are the differences?
The differences are not that when you look at the regular payment products themselves. But we do see COVID as a steppingstone for digitalization. E-commerce and e-commerce payments have shown significant growth and people are spending increasing amounts of time online. The volumes of payments facilitated by Payment Service Providers are going through the roof.
Also "Cash is King" is the phrase that everybody uses, but this should now be "Digital Cash is King". Volume of physical cash is dropping significantly, being taken over by contactless payments.
I believe these are just indicators for a bigger change, which is the acceptance of the consumer to step into a full mobile journey.
Customers are now more familiar with working with a cashless wallet and seem also to be willing to adapt faster to other contactless, digital processes. Examples are registration, ordering food and payments in restaurants (for example via QR). But also using mobile apps to order your groceries. Clearly, this has already been taking place for many years, but I believe that COVID has accelerated this transformation through necessity.  People are therefore more willing to change their attitude. What is interesting is whether this transformation will continue, or whether people will step backwards to the old normal or step forward to a new normal.
For the retail sector and corporates, before COVID they already had to understand how to become more relevant in the mobile cashless digital world.  COVID is demanding corporates to speed up this thought process.
7. How does the future of payments look like in your perspective? And how will it change the world?
Digital currencies will be an important element in our future, adopted stepwise, and will be overlooked by market systems and regulators. There will be a continuous drive for integrating payments in the client journey, seamless, frictionless and supporting the Internet of Things. Hence payments will be a key enabler of future growth towards the digital world. Digitization is also very attractive for fraudsters, money laundering etc, as your counterpart is not always visible anymore. The need for trustworthy digital identities will be an important building block for this roadmap.
At the same time, the pressure of fraud, regulations and compliance will shift from banks to other parties (corporates) in the end-to-end value chain. Where banks are currently the gatekeeper, corporates will have to integrate this responsibility in their own business processes.
Hence the roadmap to digital, whether it is digital payments, or any other data transaction, will demand continuous change from all parties in the value chain. This will be a stepwise change, but fast enough to need to keep an eye on it.
8. What has been the biggest success for Enigma Consulting?
The biggest success for Enigma is that we have made a transformation from payments "only" to understanding the full transaction, risk and data value chain. For example, we have made a transition from bank payments to treasury payments and risk processes, but also from payments to compliance, and to integrated transactions and data models.
During this period, we have also changed our internal organisation.  We have been running a number of Young Professional Programs. These next generation talents bring us a more diverse view of the world, which makes our proposition to the market stronger and our internal culture more diverse. As a result, we believe that we have the foundation for supporting our clients, now and in the future, with a passion for payments and transactions.
9. How does Enigma Consulting keep on innovating and stay one step ahead of its competitors?
Our ambition is to be recognised as a though leader in the domain of payment and transactions. Investing in knowledge is the basis for our current and future advisory services.
This means that we continuously invest in gaining and sharing knowledge with our consultants and clients. We have organised this in a number of ways.
We have introduced the so-called Theme Lifecycle within Enigma. When we expect a theme becomes relevant for our business, now or the future, we start a workgroup to progress this theme from idea through different stages. It starts with writing a one pager based on study and analysis, called the exploring stage. We validate the readiness for every next stage (exploring, campaigning, harvesting) so that we invest time in those subjects that also become relevant for the market. All our consultants participate in one or more themes, which helps keep them engaged with innovation and market developments.
Every week we organise meetings to discuss news and articles. On turn, every consultant is responsible to select a number of articles to be discussed during this half hour meeting.
For our clients, we have regular Breakfast and Brains meetings to share our insights and to have open discussions on a specific subject. The success is that clients that even might compete in a certain sector, are always willing to learn and share from our and other clients' experiences.
Finally, we also participate in and cooperate with FinTechs. We support them by leveraging our network of solutions, whilst their innovative ideas are a good source for future improvements, leading to a broader ecosystem that benefits our clients.
10. We are heading to the end of 2020, can you give us an outlook on the scheduled developments for the upcoming year?
The best outlook would be that we leave COVID-19 behind us, however I think that COVID will strongly influence the developments and investments in 2021. There are a number of scheduled developments which will impact corporate clients. Corporates will have to put their capacity in the IBOR Migration.  Also, the transition to XML messages will impact the operating architecture and bank connectivity of corporates.  In parallel, the transition to instant payments including batches will have to be put on the calendar of the finance function.
And in parallel, it is recommended to continue to look at the potential of open banking and further integration of payments data in the corporate business processes. An example is how payment data can improve the risk profiles of insurance companies.
In summary, enough subjects to keep an eye on. Sitting still and waiting is not an option.
11. A great initiative is that Enigma Consulting supports charity projects, what kind of charity projects does Enigma Consulting support, why and how?
The why should never be a discussion, the real discussion is what you can do. One of our activities is the ZEPA challenge.  Our consultants do like sports, and a lot of them love to cycle. When the transition to SEPA was going on, some of our consultants took the initiative for this challenge: cycling from Zeist to Paris in 24 hours. We have done this now 3 times, and a number of our clients' employees have also participated.  This year's event was cancelled, but we are already "ready" for the next challenge. There is not a fixed charity goal, the last charity was support for the education of young refugees.
Apart from the above, we have a warm partnership with "Goede Doelen" charity organisations in Netherlands and facilitate a free payments helpdesk for them.
It is of crucial importance to us to participate in an open and honest society, in which diversity and inclusion are critical. This is important for our own culture, as as an organisation we benefit from our consultants and they, in turn, foster these values in their personal lives.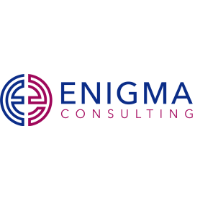 https://treasuryxl.com/wp-content/uploads/2020/10/Partner-Interview-Series_Featured-Image-Enigma.png
200
200
treasuryXL
https://treasuryxl.com/wp-content/uploads/2018/07/treasuryXL-logo-300x56.png
treasuryXL
2020-10-27 07:00:54
2022-12-29 11:41:16
Partner Interview Series | This is a must read story about Enigma Consulting