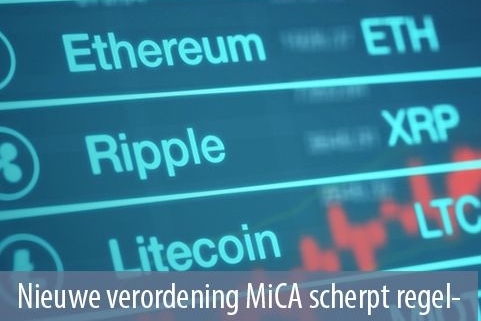 New MiCA regulation further tightens regulations for crypto companies (Dutch Item)
23-12-2020 | treasuryXL | Enigma Consulting |
Op 21 november 2020 verliep de deadline waarop cryptodienstverleners, die in of vanuit Nederland opereren bij toezichthouder DNB, geregistreerd dienden te zijn om hun crypto-activiteiten te mogen voorzetten. Bijna vijftig partijen hebben een aanvraag ingediend bij DNB, maar tot op heden heeft DNB 'slechts' dertien partijen in het openbaar register bijgeschreven. Het volgende reguleringskader staat echter al in de steigers: de zogeheten Europese verordening 'Markets in Crypto-Assets' (MiCA). Deze verordening moet vanaf 2024 voor alle lidstaten van de EU gaan gelden. Erik van der Leer van Enigma Consulting beschrijft welke impact MiCA kan hebben op de bedrijfsvoering van (crypto)bedrijven.
MiCA zal de van toepassing zijnde regelgeving voor cryptoplatformen verder uitbreiden en aanscherpen. Onder MiCA zullen ook verschillende cryptodiensten die voorheen buiten het reguleringskader vielen moeten voldoen aan Europese regelgeving. Zo definieert MiCA drie verschillende soorten uitgevers van crypto-assets en zeven verschillende cryptodienstverleners. Naast  de cryptodienstverleners die zich vandaag de dag reeds dienen te registreren in Nederland worden daarmee ook andere cryptodiensten binnen bereik van de wetgeving van de Europese lidstaten gebracht.

MiCA typeert aanbieders van een of meer van de volgende diensten als cryptodienstverlening:
Diensten waarbij advies wordt gegeven over crypto-assets;
Diensten waarbij orders in crypto-assets worden ontvangen en uitgevoerd;
Diensten waarbij crypto-assets in de markt geplaatst worden;
Diensten waarbij orders in crypto-assets worden afgewikkeld door derde partijen;
Diensten waarbij crypto-assets in bewaring worden beheerd;
Diensten waarbij een handelsplatform voor crypto-assets wordt geëxploiteerd;
Diensten waarbij crypto-assets worden verhandeld tegen fiatgeld of andere crypto-assets.
Hoe staan de eisen uit MiCA in verhouding tot het in Nederland geldende registratie-regime?
Onder MiCA moeten cryptodienstverleners, net zoals dat geldt binnen het DNB registratieregime, een bedrijfsplan opstellen, procedures inrichten voor de integere bedrijfsuitoefening, de betrouwbaarheid en geschiktheid van bestuurders en beleidsbepalers laten testen door de toezichthouder en over een transparante zeggenschapsstructuur beschikken.
Deze verplichtingen worden uitgebreid met o.a. de volgende zaken:
Het aanbrengen van een strikte scheiding tussen het vermogen van de dienstverlener en het geld in beheer van de klant;
Het opstellen van een uitbestedingsbeleid, waaronder het formuleren van een herstel- en exitplan;
Het opstellen en naleven van een, aan de wettelijke eisen voldoende, klachtenprocedure;
Het beschrijven van de geïmplementeerde IT-systemen en beveiligingsprotocollen;
Het voldoen aan strike eisen omtrent marktmisbruik en insider-trading.
Ook zullen cryptodienstverleners een cliëntenacceptatiebeleid moeten opstellen voor diensten waarbij crypto-assets worden geplaatst, alsook moeten voldoen aan verschillende transparantievereisten voor diensten waarbij crypto-assets worden verhandeld tegen fiat geld of andere assets. Naast deze zaken zal ook een eigen vermogenseis gaan gelden van minimaal € 50.000.
Wat zal de impact zijn van MiCA op de Nederlandse cryptosector?
Zoals blijkt uit de bovenstaande zorgt MiCA voor een flinke toename in regeldruk binnen de Europese en Nederlandse cryptosector. De cryptodienstverleners dienen niet alleen hun bedrijfsvoering verder aan te passen, maar dienen ook over een aanzienlijk minimum eigen vermogen te bezitten. Met name voor de kleinere Europese spelers in de markt kan dit potentieel een grote impact hebben.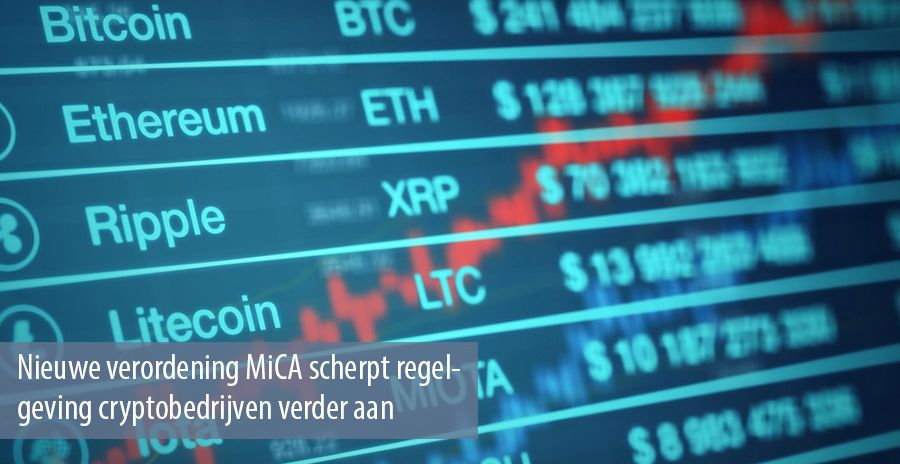 Desalniettemin brengt MiCA ook voordelen met zich mee voor de Nederlandse cryptosector. Het huidige Nederlandse registratieregime staat binnen Europa immers te boek als relatief streng, waardoor de Nederlandse cryptosector zijn concurrentiepositie ten aanzien van Europese concurrentie heeft zien verslechteren. Doordat MiCA het Europese speelveld nu gelijk maakt verbetert de internationale positie van cryptodienstverleners in Nederland. Ook beoogt MiCA dat een verkregen autorisatie gepassport kan worden naar andere lidstaten, iets dat momenteel niet mogelijk is. Omdat Nederland al relatief strenge eisen stelt zullen Nederlandse registratiehouders naar alle waarschijnlijkheid beter voorbereid zijn op de additionele MiCA-vereisten.
Ten slotte zorgt MiCA ervoor dat de uitgifte van crypto-assets en het verrichten van crypto dienstverlening een duidelijk en universeel reguleringskader krijgt binnen Europa. Alhoewel de hieraan verbonden eisen streng zijn en wellicht een negatief effect zullen uitoefenen op de bedrijfsuitvoering van sommige spelers in de sector, brengt MiCA ook zekerheid voor de markt én de consument. Het ontvangen van een MiCA-autorisatie zal daarmee ongetwijfeld deuren openen die tot op heden gesloten waren en nieuwe commerciële kansen met zich meebrengen voor de Europese en Nederlandse cryptosector.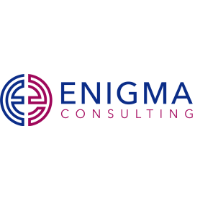 https://treasuryxl.com/wp-content/uploads/2020/12/a34s-e1608287747553.jpg
463
481
treasuryXL
https://treasuryxl.com/wp-content/uploads/2018/07/treasuryXL-logo-300x56.png
treasuryXL
2020-12-23 07:00:02
2020-12-18 11:36:56
New MiCA regulation further tightens regulations for crypto companies (Dutch Item)