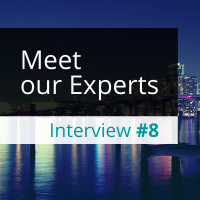 14-07-2020 | Arnoud Doornbos | treasuryXL
Our Expert Arnoud is Associate partner at ILFA Group and Managing partner at Smartfunding Haarlem. With over 30 years of experience both as Investment banker and with listed and non-listed corporates, Arnoud is specialised  in Cash Management, Risk Management, Corporate Finance, FX, Interest Derivatives, Consultancy, interim management, financial engineering, and finance arrangements.

We asked him 10 questions, let's go!
1. How did your treasury journey start?
After studying business economics I started working as an accountant. After a few years, I was able to read balance sheets and had seen many companies inside. My wish was to do something commercial with that knowledge. So after 4 years, I switched to banking and became a treasury sales advisor with a Dutch bank, NCB Bank. That was the beginning of a long career as an investment banker with various domestic and foreign banks. I moved from junior dealer to Head of Sales at Deutsche Bank, Rabo International and BNP Paribas. I became an expert in FX and interest rate derivatives and became a treasury advisor to a number of large corporates. In 2013 I had the opportunity to co-own a treasury consultancy / IT company in Belgium, called Treasury Services. There I was responsible for the marketing and sales of the company. I obtained consultancy assignments and sold the treasury software, a treasury management system called TreasuryMetrics. During that period I gained a lot of treasury knowledge and in combination with my banking experience I was able to give our customers good treasury advice. At the end of 2017 I sold Treasury Services to Ilfa, where I am now an Associate Partner and I am a senior treasury consultant.
2. What do you like about working in Treasury?
Working in treasury is fun and interesting because in that position you actually see everything that happens in the company like a spider in the web. All business matters that generate money flows go through your treasury department. In addition next to cash management a good risk management is very important.
3. What is your Treasury Expertise?
I find it interesting to correctly identify and quantify the financial risks. Then mitigate the risks with the right financial instruments. My banking background with 25 years dealing room experience makes me an expert in pricing and executing of financial instruments. I really like the pricing and execution of hedging products. Specially FX and interest rate derivatives and loan pricing.
4. Do you have examples of risk mitigation, creation of opportunities and/or cost savings?
One of my relations took over a company in the UK. This investment was paid in GBP. A translation risk EUR/GBP therefore arose. The customer asked what is the best to buy the GBP. I advised him not to buy the GBP but borrow it from the company's EUR liquidity through FX swaps. If he had bought the GBP, a FX risk would have been created 100% by the GBP amount on top of the newly created risk of a subsidiary in the UK. Translation risk on foreign assets is NOT a FX issue but instead a finance issue. For another large corporate, i executed the unwind of a large CCIRS portfolio in EUR/USD. Due to my banking dealing room background, I was an equal counterparty to the banks in the negotiations and I was able to make significant savings on transaction costs.
5. What has been your best experience in your treasury career until today?
My best treasury experience is that I have been involved in a M&A case where the customer made a major acquisition in the USA and I had to hedge the currency component of that transaction. More than a billion USD were involved. I was on the customer's deal team, behind the Chinese wall. First all secret discussions internally and with the banks involved. The credit facilities had to be arranged before we could do the execution. At the end the large execution was done with Algo trading with the banks. Algorithmic trading is a method of executing orders using automated pre-programmed trading instructions that take into account variables such as time, price and volume.
6. What has been your biggest challenge in treasury?
There are a lot of regulations hitting our banks and us, and the financial arena is changing. In Europe, we are now facing the challenge of negative interest rates that, apart from lowering our interest payments, has other effects. A treasurer need to be light on foot and quick to react to these challenges, and understand their importance. My biggest challenge is being able to navigate in an ever-changing world.
7. How have you seen the role of Corporate Treasury evolve over the years?
The Treasurer's area of ​​activity consists of supporting the company / CFO in managing and controlling the company's balance sheet (Corporate Finance Management), managing and controlling financial resources (Treasury operations) and managing and controlling financial risks. of the company (Financial Risk Management). The role of a Treasurer has become more and more a strategic business partner of the CFO and teams such as Control, Tax, Accounting and Legal, and provides support to business units, sales teams, etc.
8. The coronavirus is undoubtedly an unprecedented crisis. In general, can you elaborate on the impact this virus has on treasury from your perspective?
The corona crisis has a major impact on our daily lives. A lot will change in the coming period, both business and private. Orders and appointments are canceled, customers cannot pay (on time) and purchasing and sales are difficult. As a company or organization, it is now more than ever important to know how your company is doing in the coming months. It is important that you have a clear financial overview. In good times this helps you to manage your money wisely and in uncertain and bad times you know where you stand and where to adjust. Liquidity management is simply the systematic management of money that enters and exits your company. You systematically look ahead to your cash balance. For many companies it is an integral part of the business, but how do you ensure that you can manage your liquidity as well as possible? A solid and proper cash flow forecasting will assist you in this.
9. What developments do you expect in corporate treasury in the near and further future?
The last few years have been eventful for treasuries. We have had to react to a number of regulatory changes and a vibrant macro environment, while operating in the shadow of the 2008 global financial crisis and more recently the Corona crisis. We have also had to respond to changing working practices, as automation and digitization have enabled easier and faster transaction and communication processes. With organisations seeking to introduce leaner, more efficient and increasingly automated operations, it may seem logical to suppose that treasuries will assume a progressively transactional role. However there is still a significant amount of wariness regarding the stability of the world's capital markets — a concern that feeds into many treasury priorities, such as liquidity, hedging of risk and bank relationships. With these key concerns top of the mind in the treasury, many businesses are looking to their treasury departments to act as internal advisers and provide strategic input on funding requirements and how best to limit exposure.
10. What is your best advice for businesses without a Treasurer?
Every organization has to deal with treasury. Even if it only has 1 bank account, treasury actions must still be performed. Ilfa makes it possible for any organization to have its own professional treasury function, regardless of the size of the organization and the experience in the treasury field. Our service and systems give you quick and clear insight. Consider the course of your liquidity, interest rate and currency risks. In addition, you know which financing is best suited and we help you reduce your bank costs. A treasury does not aim to beat financial markets, but systematically monitors the money flows of your organization and the development of financial risks. This way you can identify in time and then act. A company without its own treasury can rely on Ilfa's special services, Treasury as a Service (TaaS). Many organisations are too small to have their own treasury department. On an ad hoc or continuous basis, Ilfa takes the companies concerns about the execution of treasury tasks off their hands in a way that suits their organization and wishes best.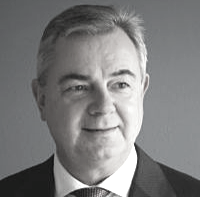 Interim Treasury & Finance | Consultant
Does your business need support in Treasury or a Treasury QuickScan?
https://treasuryxl.com/wp-content/uploads/2020/07/Meet-our-experts-8.png
200
200
treasuryXL
https://treasuryxl.com/wp-content/uploads/2018/07/treasuryXL-logo-300x56.png
treasuryXL
2020-07-14 07:00:45
2020-07-08 15:18:26
Meet our Experts - Arnoud Doornbos