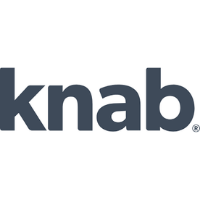 Amsterdam – Full-time
Knab is looking for a Market Risk Manager
Knab
Knab was founded in 2012 because we wanted to do things differently. Simpler, smarter and more advantageous for our customers. Because we believe we can help everyone maximize their financial affairs. "Feel at ease when it comes to your finances. Every day." By combining smart technical solutions with a healthy dose of human intelligence, we create financial services that really meet your needs. Add to that some of the sublime personal service from our employees and you end up with something that's truly unique to the world of finance. From banking to insurances, we've got your back!
What will you do?
We would like to expand our Marker Risk Management team with a specialist on interest rate risk and liquidity risk. Knab is a pioneer in banking, which gives you the opportunity to work in a challenging environment, learn continuously, and take up large responsibilities. At the Knab Risk team you work in an ambitious team and we can provide you with a stimulating environment.
As Market Risk Manager your responsibilities include identifying, analyzing, quantifying, and managing the interest rate risk and liquidity risk of Knab. This means, amongst others developing and implementing risk policies and guidelines, implementing regulations and measuring and monitoring of risks.
Further more; advising the senior management of the bank will be an important part of the job. You'll participate in ALCO and risk committees to report on all market related risks. Topics you should be familiar with are economic capital, risk appetite setting, stress testing, and risk assessments.
The team
The Market Risk Management team (MRM) within Knab consists of 6 dedicated risk specialists who maintain the market risk framework of the bank. We work closely with other teams within the bank, like Capital Management, Credit Risk Management and the Finance departments. Our main stakeholders are the ALCO and Management Board of Knab. The MRM team is part of the Risk and Compliance team and reports directly to the CRO of the bank.
Your profile
A university degree in a quantitative discipline like econometrics, physics, mathematics, or an equivalent area;
Analytical, conceptual, mindset;
About 2 to 5 years of working experience in risk management or Treasury (preferably interest rate risk and/or liquidity risk) in a banking environment;
Strong knowledge of laws and regulations;
You like to work in an ambitious team and are open to change;
You are driven to improve banking and improve the risk management team of Knab further;
You are able to reach your goals while working with different stakeholders;
You fit in a risk team within an innovative bank.
Diversity Statement:Come as you are. Knab is an open workplace with positive vibes. We are inclusive of all nationalities, races and genders. We feel comfortable to bring our authentic whole selves to work and like you to do so too.
Work with us!
If you come to work with us, Knab will become a significant part of your life. Therefore, we make sure the ambiance is just as exciting as your job. Check the benefits!
If you have any questions regarding this role or the process, please feel free to reach out to us. We don`t collaborate with third parties to fulfill this role.
COVID-19
The virus largely impacted our daily life. Because the health of our employees is top priority, most of us work at home. However, will do our utmost to coach and support you. Of course, there is daily contact between team members and we have two times a week half hour 'stand up' meeting to collectively discuss who is going to do what. We aim – if the latest government measures allow – to work in the Amsterdam office one day in the week, but still respecting the social distancing rules.
https://treasuryxl.com/wp-content/uploads/2020/12/Ontwerp-zonder-titel-2020-12-10T095051.937.png
200
200
treasuryXL
https://treasuryxl.com/wp-content/uploads/2018/07/treasuryXL-logo-300x56.png
treasuryXL
2021-04-06 15:15:25
2021-04-06 15:16:08
Market Risk Manager @ Knab