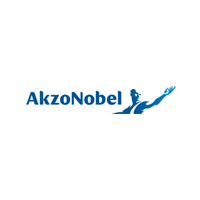 Amsterdam – Full-time
The purpose of the Manager Treasury and Insurance Control & Operations role is two-fold.
On Operations, it is to manage the team that runs the daily operations of Treasury and Insurance. It is the daily heartbeat that is essential to the company.
On Control it is to safeguard the integrity of the Treasury and Insurance functions.
The role manages a diverse team of 8 talented direct reports in Amsterdam and indirect reports in Shanghai and Sao Paulo. The success of the team is based on the continuous engagement, learning and development of all.
The key objective is to have efficient, effective and controlled execution of transaction processes, including financial control, risk control (mid-office), accounting, reporting, policies & governance, regulatory compliance and general management in an expert-driven highly automated environment.
The challenge is to deliver on this ambition in a dynamic environment; dealing with constant changes in the organization, people, processes and systems. It requires an adaptive and client focused attitude, looking for continuous improvements.
The unique combination of capabilities that will define success (team lead, finance expertise, operational management and digital acumen) makes the role an excellent stepping-stone for a further career within Treasury or Finance.
Key Responsibilities
In the role of Manager Treasury and Insurance Control & Operations some key responsibilities are:
Daily management
Manage the team to ensure that the back-office processes of Treasury and Insurance are executed in the most efficient, effective and controlled way, outperforming SLAs and customer expectations
Compliance
Adhere to key controls in line with AkzoNobel's control framework and pro-actively address risks or potential breaches
Business partner
Be the business partner for the GBS / shared services organizations. Understand how processes are operated (RACI) and share data and insights that lead to continuous improvement actions
Control & Governance
Responsible for the proper set-up and functioning of administrative organization and internal controls; including self-assurance, control incident reporting, execution of controls by back office, and independent testing (internal and external audits)
Develop and maintain the global control framework, authorization schedules and policies. Act as the Compliance Officer for the function
Liaise with and report to internal and external auditors
Ensure adherence to internal and external relevant regulations and pro-actively prepare the organization for regulatory changes
Accounting
Accountable for the full P&L and Balance Sheet for all treasury and insurance entities
Ensure full compliance with IFRS and alignment with both the accounting department and the external auditor. Including specialized accounting areas like hedge accounting and derivatives accounting (MtM valuations). Track developments and implement new IFRS standards
Reporting and analysis
Provide key insights on financial risks (i.e. liquidity, counterparty, FX, interest and funding risk) on group level to top management. Bring reporting to best-in-class standards
Budget and control the functional costs
Lead the team
Lead the team and ensure that Treasury creates an inspiring environment to work in, that lives the AkzoNobel values, creates opportunity to learn and develop and that is fun!
What do you bring?
Skills And Experience
5-7 years of experience in control / accounting; preferably in Treasury or similar corporate environment.
Master degree in finance/business economics and/or accounting. Post-graduate qualification (e.g. chartered treasurer / controller / accountant) is preferred
Proficient in working with SAP
Excellent knowledge on IFRS accounting matters, especially for financial instruments.
Experience in building and maintaining multi-functional networks
Proven project and change management skills. Engaging team leader
Fluent in the use of both oral and written English. Dutch is preferred.
Personal characteristics
Strong collaborative team player with a service-oriented mind-set to support colleagues and engage a team of professionals
High integrity and the ability to work and think highly independently
Ability and energy to learn constantly to keep knowledge up to date with the latest developments from the markets, academics and regulators
Strong in partnering with (top) management and important stakeholders with the ability to influence key decision making in the different functions across the company. Knows how to acquire buy-in.
Able to take both the strategic view and be detail oriented while understanding and respecting the overall picture
Analytical and thorough approach to matters
Know how to set and follow through priorities, often with tight schedules and timelines. Strong at multitasking and completing ad-hoc requirements
Become Part Of An Outstanding Company
AkzoNobel is consistently rated as one of the top employers in The Netherlands. You will join a company that is committed to achieving real sustainability.
At a personal level you will also benefit from:
a competitive salary;
participation in the AkzoNobel pension plan;
option for 3 different travel arrangements of which one including a company car.
training and education opportunities that will help you to grow beyond this role
More Information And How To Apply
We welcome your online application via www.akzonobel.com/careers . Only online applications will be considered. If you have any questions, please contact Denise de Bock, Talent Acquisition Partner, +31 880 030 731, option 2. Or send an email to [email protected] .
An employment screening may be part of the selection process.
Agency or sales calls are not appreciated
All qualified applicants will receive consideration for employment without regard to race, color, religion, sex, sexual orientation, gender identity, national origin, age or disability.
https://treasuryxl.com/wp-content/uploads/2016/11/logo-akzonobel.png
200
200
treasuryXL
https://treasuryxl.com/wp-content/uploads/2018/07/treasuryXL-logo-300x56.png
treasuryXL
2021-09-28 10:13:19
2021-10-14 09:23:32
Manager Treasury and Insurance Control & Operations @ Akzonobel