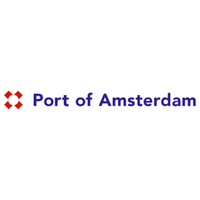 Amsterdam – Fulltime
Als je het leuk vindt om een team te managen en te optimaliseren, en je het een uitdaging vindt om eigenaarschap te tonen op het gebied van Treasury, Insurance en Tax, dan is dit een baan voor jou.
De functie
Als Manager Strategic Finance & Treasurer bij Port of Amsterdam ben je verantwoordelijk voor Business Control en Treasury. Je managed en optimaliseert het team van drie Business Controllers, verdeelt de werkzaamheden en bewaakt planningen en deadlines. Ook stuur je het team in de juiste richting en kun je collega's coachen en ondersteunen.
Daarnaast adviseer je de organisatie op financieel gebied vanuit een strategisch oogpunt. Samen met de business partners zet je organisatiedoelen om in concrete, financiële actiepunten, KPI's en rapportages. Hiervoor werk je veel samen met het Hoofd Strategie en Innovatie, Hoofd Finance & Control en je team van Business Controllers; jullie gaan samen de kwaliteit van financiële rapportages optimaliseren en koppelen aan strategieën.
Je gaat tevens te werk als Treasurer, waarbij je financiële middelen en de bijbehorende risico's beheert. Ook ben je verantwoordelijk voor het beheer van het Treasurystatuut en de bijbehorende taken, waaronder treasuryverslagen (elk kwartaal), evaluaties en het jaarplan opstellen.
Verder valt de coördinatie van Insurance & Tax binnen jouw takenpakket. Je werkt intensief samen met verschillende afdelingen, waaronder Finance. Ook heb je de regie over verzekeringspolissen en bepaal je of deze eventueel herrijkt moeten worden. Daarnaast coördineer je belastinggerelateerde zaken, wat nu deels uit handen wordt gegeven aan externe partijen. Eén van de plannen is dat je samen met een extern bureau een Tax Control framework opstelt.
Je rapporteert je bevindingen richting de CFO en bent onderdeel van het MT. Je werkt intensief samen met de afdeling Finance & Control en jouw Business Control team.
Wat is vereist?
WO-diploma richting economie of bedrijfskunde, gespecialiseerd in Corporate Finance & Treasury
Minimaal 4 jaar relevante werkervaring met Corporate Finance en Treasury binnen organisaties
Ervaring met Business Control is een pré
Uitstekende beheersing Nederlands, basisbeheersing Engels
Strategisch, analytisch en communicatief
Coachend, leidinggevend, hoofd- en bijzaken kunnen scheiden
Wat krijg je?
€5.410 – €7.214 bruto p/m, op basis van kennis en ervaring
13e maand, levensloopbijdrage, bijdrage ziektekosten, garantietoelage
36-urige werkweek (mogelijkheid voor 40-urige werkweek; tijd-voor-tijdregeling)
22 vakantiedagen (+ feestdagen, waaronder Goede Vrijdag, 1 en 5 mei), feestdagencompensatie
Persoonlijk ontwikkelbudget van € 2.000,-
Individueel keuzebudget per 01-01-2022
Telefoon en Surface-laptop
Gedeeltelijk betaald ouderschapsverlof
Thuiswerkplek en thuiswerkvergoeding
Groeipad
Port of Amsterdam biedt veel ruimte om te ontwikkelen en te groeien. Niet alleen als medewerker, maar ook als persoon. Ze denken met je mee, bieden de kans om je vaardigheden te ontwikkelen en diverse (vak)gebieden te ontdekken. Via het interne opleidingssysteem, TipTrack, kun je diverse cursussen en opleidingen volgen. Ook krijg je jaarlijks een persoonlijk ontwikkelbudget van € 2000,-. Kortom: doorgroeien vinden we belangrijk bij Port of Amsterdam. Daarom wordt deze vacature ook intern gepubliceerd; bij gelijke geschiktheid gaat de voorkeur uit naar de interne kandidaat.
Werken bij Port of Amsterdam
Port of Amsterdam is de vierde haven van West-Europa en verantwoordelijk voor de ontwikkeling, exploitatie en het beheer van de Amsterdamse havenregio. De haven van Amsterdam maakt deel uit van de grootste 'airport-seaport-city'-combinatie in Europa. Daarmee is het een belangrijke motor voor de regionale en nationale economie. Port of Amsterdam is een Port of Partnerships: samen met partners werken ze aan een haven die steeds meer waarde oplevert voor klanten en omgeving, maar nemen ook het voortouw in de verduurzaming van de haven. Het bedrijf is al enige tijd in ontwikkeling van een verticaal naar een horizontaal georiënteerd bedrijf, om zo meer wendbaar te worden en beter in te kunnen spelen op de steeds sneller veranderende omgeving. Talenten tot hun recht laten komen, plezier in het werk, verantwoordelijkheid en vertrouwen krijgen, sneller tot resultaat komen, succes vieren. Het zijn allemaal metrics waarop wordt gestuurd om deze verder te ontwikkelen.
https://treasuryxl.com/wp-content/uploads/2021/09/Port-of-Amsterdam.png
200
200
treasuryXL
https://treasuryxl.com/wp-content/uploads/2018/07/treasuryXL-logo-300x56.png
treasuryXL
2021-09-21 10:04:52
2021-09-30 09:30:16
Manager Strategic Finance & Treasurer @ Port of Amsterdam