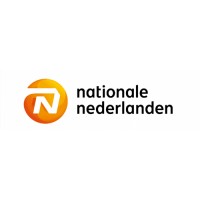 Den Haag – Fulltime
Heb jij ambitie om jezelf verder te ontwikkelen als manager met brede kennis van bankzaken, verandermanagement, operationele financiële processen en systemen? Voor Finance Operations binnen het Finance Service Centre zijn we op zoek naar een collega manager die ons komt versterken. Deze baan biedt je een salaris tussen € 5.025 en € 7.178 o.b.v. 36 uur per maand, afhankelijk van de kennis en ervaring.
Jouw impact als Manager Payments & Cash bij NN
Als manager Payments & Cash maak je binnen NN Group deel uit van het Finance Service Center. Je bent verantwoordelijk voor het team Payments & Cash en rapporteert aan het hoofd van Finance Operations. Je bent verantwoordelijk voor het coachen en motiveren van de medewerkers binnen twee clusters en het up to date blijven op het gebied van het betalingsverkeer en Cash Management. Daarnaast ben je het centrale aanspreekpunt van onze interne Business Units en accountmanagers van de diverse bankinstellingen.
Wat je gaat doen
Als manager ben je verantwoordelijk voor het team P&C en maak je, samen met 2 managers en het hoofd van Finance Operations, onderdeel uit van het managementteam
Je stuurt een team van 19 P&C specialisten aan en weet hen te coachen en te motiveren om het maximale uit zichzelf te halen
Je zorgt dat P&C werkzaamheden verder worden geautomatiseerd en de systemen up to date blijven
Je bent verantwoordelijk voor relatiebeheer met externe bankinstellingen en met diverse interne Business Units
Tevens manage je de geldstromen, draagt zorg voor tijdige betaling, etc.
Met wie je werkt
De manager Payments & Cash is verantwoordelijk voor alle activiteiten van de afdeling.
Ons team omvat twee clusters met zeer uiteenlopende werkzaamheden. In een dynamische omgeving van organisatiewijzigingen en IT implementaties wordt er hard gewerkt aan verdere professionalisering van onze dienstverlening. Als je bij ons komt werken dan maak je deel uit van het Finance Service Center waar we de klant centraal stellen, een grote ambitie hebben om onze doelstellingen te bereiken, maar vooral met veel plezier samenwerken. Als Manager Payments & Cash word je verantwoordelijk voor het managen van alle geldstromen van NN Group N.V. en al haar werkmaatschappijen.
Wat je meebrengt
Voor deze functie is accuratesse key en verwacht je dit ook van je medewerkers. Verder heb je een agile mindset en een scherpe analytische focus. Vloeiend Nederlands en Engels in woord en geschrift is voor deze functie een must.
Verder bezit je het volgende:
Afgeronde Financiële HBO opleiding
Aanvullende afgeronde NIBE Betalingsverkeer, Cash- en Treasury opleidingen
Kennis van betaalsystemen zoals swift, IBP, Payment Factory, Acces Online, Nomentia
5 jaar (Internationaal)werkervaring op het financiële gebied van Cash Management en Treasury
Ruime ervaring(meer dan 5 jaar) als leidinggevende van specialisten
Blijf je ontwikkelen
Wij vinden het belangrijk dat jij je kunt blijven ontwikkelen. We geven je de ruimte en het vertrouwen om te groeien in je carrière en als mens. Wij helpen je hierbij met:
Volop training- en opleidingsmogelijkheden in ons Learning & Development Centre
Een groot (internationaal) netwerk van collega's die graag hun kennis met je delen
De autonomie om je eigen ontwikkelroute te bepalen
Arbeidsvoorwaarden die bij jou passen
Jij bent meer dan alleen een collega en dat snappen we bij NN heel goed. Je hebt verschillende rollen in het leven en daar horen keuzes bij. Wij stellen je in staat arbeidsvoorwaarden te kiezen die voor jou belangrijk zijn. Denk aan het bijkopen van extra vakantiedagen en flexibele werktijden. Je maakt met je leidinggevende en collega's afspraken over tijd- en plaats onafhankelijk werken, zodat je je werkritme aan kunt passen aan je privé-wensen. Ook (voorlopig online) sportlessen en thuiswerkvergoedingen voor internet en een goede werkplek horen daarbij.
Daarnaast krijg je bij ons:
Salaris tussen € 5.025 en € 7.178 o.b.v. 36 uur per maand, afhankelijk van jouw kennis en ervaring
Collectieve pensioenregeling met een eigen bijdrage van slechts 6%
194,4 verlofuren op basis van een werkweek van 36 uur (dat zijn 27 vakantiedagen bij een werkweek van 5 dagen) en één Diversiteitsdag
13de maand en vakantiegeld wordt maandelijks uitbetaald bij je salaris
NS Business Card 2e klas, waarmee je 7 dagen per week onbeperkt kunt reizen. Reis je liever met eigen vervoer? Dan kun je de gemaakte zakelijke- en woon-werk kilometers declareren
Vanwege Covid-19 werken NN collega's nog grotendeels vanuit huis en bereiden we ons voor op de combinatie van thuis (of elders) en op kantoor werken. De officiële standplaats van deze functie is Den Haag.
Word jij onze nieuwe collega?
Ben jij enthousiast over deze vacature en denk je dat je goed past in het team en bij NN? Dan nodigen wij je uit om te solliciteren. Wij zijn erg benieuwd naar wie jij bent, wat jou beweegt en wat jij kunt bijdragen in deze functie bij NN.
Solliciteer direct!
Voor vragen over de procedure kun je terecht bij Yasmine Korving (Recruiter) via 06-55196409.
https://treasuryxl.com/wp-content/uploads/2016/04/Logo-Nationale-Nederlanden-500x500-e1468925605807.jpg
200
200
treasuryXL
https://treasuryxl.com/wp-content/uploads/2018/07/treasuryXL-logo-300x56.png
treasuryXL
2021-11-11 14:10:39
2021-11-18 10:17:57
Manager Payments & Cash @ NN Group