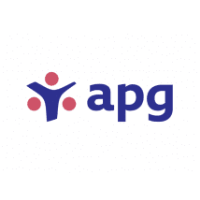 Heerlen – Full-time
As Manager CCM you are responsible for managing a diverse and inclusive team of 9 professionals which is located in Heerlen. The daily operations contain amongst others, reducing counterparty credit risk via Collateral and delivering a timely and correct Cash Forecast to the Trading Desk, coaching and supporting the team and identifying opportunities for continues improvement.
With your team you will work closely together with Portfolio Managers, Treasury & Trading, Value Streams and the various departments of Operations.
What You Will Do
Challenges of this team are balancing between daily business, strategic projects, improvement initiatives and issue solving, in an increasingly complex environment driven by client's needs and regulators.
The objective of CCM is deliver a reliable and timely Cash and Collateral Management forecasting in order to optimize the investment and reporting processes. A proactive and solution-oriented approach is therefore required towards clients to achieve and maintain a high Client Satisfaction Level. You will also represent Cash & Collateral Management / Operations outside of your department. Stakeholder Management within APG, relationship management with our external service providers and representing APG externally require strong communication skills.
The Cash & Collateral Management Team is part of Asset Management Operations. This team is responsible for Cash Forecasting and Collateral Management of APG positions, which is coordinated in close cooperation with clearing brokers, clearing members, banks and custodians. The team is responsible for handling bilateral margin calls both variation and initial margin, cleared margin calls, third party processes and exchange traded margin calls. Besides executing the margin calls also dispute handling and trade- and market value reconciliations are part of the responsibility.
The data is processed to produce high-quality management and reporting information that is distributed to the Front Office, clients and supervisory bodies. Correct and timely data enables the Front Office to make their investment decisions and clients and supervisory bodies to make their adjustments of the outcome. As such it fulfills a crucial function within Operations, with a great deal of interaction with all the other teams.
This is what you offer
As Manager CCM you like to think that lifelong learning and training is naturally part of your ambitions. You will take ownership and show your commitments. Act as a sparring partner for inside and outside the team is self-evident to you. Of course, you are representative and your communication and interpersonal skills come with a high degree of initiative.
Additionally We Ask For
A completed Academic degree in (business) Economics / Administration or a comparable qualification.
Over 10 years of experience in a financial organization, preferably in an Asset Management environment.
Strong proven leadership skills.
Knowledge of financial instruments and markets with a Treasury / Derivatives focus.
Experience with exception handling, continues improvement and agile way of working.
Affinity with automated systems like Murex, (ION) IT2, (Smartstream) TLM, (Advent) Geneva, Python, Alteryx, Qlick and MS Office in general.
Fluency in Dutch as well as in English (both verbally and in writing).
Willingness to travel between Heerlen and Amsterdam.
This is where you'll work
We offer a salary max € 8.387 (40 hrs) and attractive terms of employment with a focus on flexibility.
For pension provider APG, pensions are about people, life and how we live together. Through careful asset management, pension administration, communication and advice, APG wants to help build a decent future in which we share our well-being and prosperity honestly and sustainably. For present and future generations. For today, tomorrow and beyond.
https://treasuryxl.com/wp-content/uploads/2021/04/APG.png
200
200
treasuryXL
https://treasuryxl.com/wp-content/uploads/2018/07/treasuryXL-logo-300x56.png
treasuryXL
2021-11-25 09:42:10
2021-11-25 09:42:10
Manager Cash & Collateral Management @ APG