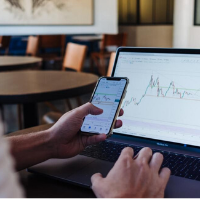 16-04-2020 | by Rowan Hermes | Ilfa Group | AndersFinancieren
A crisis or recession is an uncertain time for investors. Concern about certain developments is fueled by stories in the media and past experiences, which makes for an unpredictable situation. Nevertheless, it is possible to achieve good results with investments even in times of crisis.
Blog is in Dutch language:
Aandelenmarkten reageren snel op ontwikkelingen. Bij een faillissement staan aandeelhouders als laatste in de rij om hun geld terug te krijgen, dus kiezen aandeelhouders vaak om hun aandelen snel te verkopen zodra er een crisis dreigt te ontstaan. Wanneer veel aandelen tegelijk verkocht worden, dalen de aandelenkoersen snel en stevig. Een recent voorbeeld zijn de aandelen van rederijen. Deze liggen momenteel erg onder druk, omdat door de coronacrisis cruiseschepen ongebruikt voor de kust blijven liggen. Crisistijd heeft ook een andere kant. De heftige reacties op schokkend nieuws zijn soms ook positief voor de waarde van aandelen. Zo doen momenteel de aandelen van farmaceutische bedrijven het erg goed. De koersen van organisaties die een oplossing voor de crisis kunnen bieden zijn gestegen.
Veel minder volatiel zijn de waardes van obligaties. Obligaties worden uitgegeven op basis van de betaalcapaciteit van een organisatie op de lange termijn. Waar ontwikkelingen in de wereld op de aandelenmarkt een heftige reactie kunnen veroorzaken, reageert de obligatiemarkt nauwelijks op dezelfde ontwikkelingen. Zolang een bedrijf aan de betaalverplichtingen kan voldoen, zal er met de koerst van een obligatie weinig gebeuren. Ook de staatsobligaties blijven een veilige optie voor investeerders. Obligaties van landen als Duitsland, Zwitserland en Nederland worden, crisis of niet, beschouwd als zeer veilig.
Niemand kan de gevolgen van een crisis voorspellen. Inschatten wanneer je in of uit de markt moet stappen is ontzettend moeilijk en door veel te wisselen kun je op termijn een hoop rendement mislopen. De beste investeringsstrategie blijft daarom, ook in crisistijd, te zorgen voor een goed gespreide portefeuille. In crisistijd bieden (staats)obligaties zekerheid en buiten crisistijd leveren aandelen vaak meer op. Door verlies te dempen en gematigd risico's te nemen wordt het waarschijnlijker dat een investeerder over het geheel geen verlies maakt.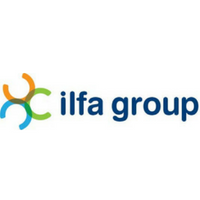 https://treasuryxl.com/wp-content/uploads/2020/04/asm.png
200
200
treasuryXL
https://treasuryxl.com/wp-content/uploads/2018/07/treasuryXL-logo-300x56.png
treasuryXL
2020-04-16 07:00:45
2020-04-17 14:43:00
Investing in Times of Crisis