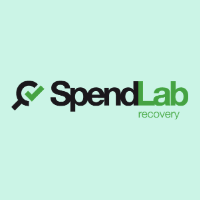 14-04-2021 | treasuryXL | SpendLab |
Our Partner SpendLab Recovery is the Dutch market leader in spend justification. The company is a former spin-off from the Dutch government with a 98 year old heritage in procurement. It currently specializes in generating liquidity for clients by analyzing -and identifying anomalies in accounts payable data.  SpendLab generates liquidity for clients by using their Accounts Payable Recovery Analyzer (APRA) and thereby is able to recover millions. Last year, SpendLab recovered almost 400 million invoices and recovered over €200 million in Cash & Profit. With a Customer rating of 8.1, SpendLab is able to deliver quality services to its clients.

Find out how SpendLab recovered millions of value for its clients and how SpendLab can help your organization via this interview conducted in collaboration with treasuryXL!
We asked SpendLab 10 questions, let's go!
INTERVIEW
1. Can you tell something about SpendLab Recovery?
SpendLab is the Dutch market leader in spend justification and has grown significantly during the past years. The organization is a former spin-off of the Dutch government with a 98 year old heritage in procurement. SpendLab is specialized in generating liquidity for clients by analyzing- and identifying anomalies in raw Accounts Payable data. Besides the generation of liquidity as part of Treasury, we provide compliance reports that are used by our clients to achieve compliance objectives.
2. What was the main reason to start SpendLab Recovery?
During our analyses back in the day we identified that a significant number of invoices and payments were processed incorrectly in Accounts Payable departments of organizations. As a result of these incorrect processes, liquidity could be recovered over multiple historical years.
During the years we significantly invested in our technology in order to provide our clients with a value proposition that is comprehensible, covering all aspects of an Accounts Payable recovery audit. Despite the approval of financial years by Auditors and Accountants, we are able to recover liquidity from the Accounts Payable for our clients. Nowadays we provide liquidity, a 100% analysis of the administrative Accounts Payable processes, and compliance -and risk reports that can be used for compliance purposes.
3. What is, in your perception, the core issue that SpendLab Recovery solves?
Administrative departments within organizations consistently encompass irregularities that lead to the loss of liquidity, despite the level of automation that is adopted. There will always be a continuous flow of business operations inside an organization, and if there are any checks in place, then these checks are mostly reactive and are used as an add-on for a team or employee. SpendLab specifically focuses on the Accounts Payable and is able to identify any irregularity within the raw AP data. Thereupon, we recover rightful liquidity for clients that they can use for value-adding activities.
4. What are the biggest advantages of using SpendLab Recovery?
From our own perspective the generation of liquidity from the Accounts Payable of financial years that were audited and ''closed'' is a great advantage for our clients. Specifically, we are remunerated for the amount of liquidity that we recover.
In terms of Procurement, the Procurement department is usually in the lead during the contracting phase. However, after this phase a lack of insights and active control exist in how suppliers perform in processing invoices. Through our approach and the methods that we use, you could say that we are educating the suppliers of our clients in processing invoices correctly. Besides, it creates awareness that our clients are performing Accounts Payable Recovery Audits on a structural basis.
5. How does the customer project phase looks like from start till actual results?
Our recovery analysis consists of six project phases and requires approximately four months to conduct. The first results will be visible after only eight weeks. Below the project planning can be found.

6. How fast can customers experience the impact of SpendLab Recovery after implementation?
The average lead time of a recovery project is four months. The first payments from suppliers, however, will be collected after just two months. SpendLab is only charged based on the payments that are received, on the basis of no cure no pay.
7. What is the biggest challenge you ever experienced with SpendLab Recovery?
In the very beginning of Account Payable recovery audits, research was done based on spreadsheets. In the past five years we have invested significantly in our IT-platform APRA®. Nowadays, we have a team of more than twenty employees in the Technology department that are continuously developing software for Recovery. The transformation from manual research to automated research in combination with Machine Learning and Artificial intelligence has been the biggest challenge within SpendLab, and could not have been possible without the team and the investments that had to be made.
It has been a challenging choice to completely focus on IT development. However, this choice has enormously helped our organization in optimizing our service, identifying anomalies in Accounts Payable data, and remaining thought leader in the field of Accounts Payable recovery.
8. What have been the latest successes around product development?
Remote and safe access to ERP systems. Whereas our Data Collections team used to literally fly all around the world to align data requirements and to safely collect the raw data of the Accounts Payable that we need for our recovery audit, we can now align and safely collect (ISO:27001; ISO:9001 certified) the data remotely with and from our clients. SpendLab is now able to conduct a complete Accounts Payable recovery audit on a remote and digital basis. Since March 2020, COVID-19 has only accelerated this level of digitization and the service that we provide for our clients.
Moreover, as an organization we have completely changed our way of working. We now work from our platform on a digital and remote basis. Just like every success, this could not have been achieved without challenges.
9. Can you give us an outlook on the product developments and tell us a bit more about your vision?
We have gone from subsequent recovery analyses over five financial years to periodical visualizations. Together with our clients we have developed a complete recovery service, which we can utilize several times a year over the current financial year. Instead of conducting subsequent recovery audits, we are now aiming to provide our clients with a subscription agreement in which some of our clients even take care of the recovery themselves.
Despite that organizations keep optimizing their internal -and external processes, there will always be errors in processes. Based on the collaboration with and input from our clients, we have invested in optimizing our compliance -and risk reports. We can now offer the visualization of these reports in Power BI, which allows our clients to have live and real-time insights in the Accounts Payable.
10. The world is always changing, how does SpendLab Recovery stays one step ahead of its competitors?
SpendLab has always chosen to conduct Accounts Payable recovery audits only, and we are now an absolute leader in spend justification. This leadership role allows us to partner up with top leading international organizations and to discuss the current and future capabilities that they require from our recovery service. By commencing structural dialogues with leading organizations and system suppliers we challenge tomorrow's needs in Accounts Payable solutions.
Interested in a free SpendLab Recovery demo and see how your company can benefit?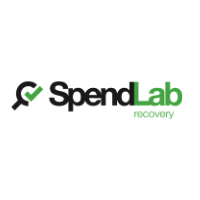 https://treasuryxl.com/wp-content/uploads/2021/04/Spendks.png
200
200
treasuryXL
https://treasuryxl.com/wp-content/uploads/2018/07/treasuryXL-logo-300x56.png
treasuryXL
2021-04-14 07:00:04
2021-04-12 16:47:25
How SpendLab recovered more than €200 million EUR for its clients