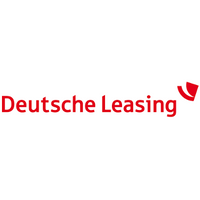 Amsterdam – Full-time
Mission: You will be responsible for the execution of DLFBV's funding activities, proactively maintain existing bank relationships and manage the liquidity situation of the company. Moreover, you act as business partner for all relevant group companies and process internal funding requests. Despite of your office location in Amsterdam, you also will be an integral part of the German Treasury/ Front Office Team and maintain close contact with your colleagues.
Background: Deutsche Leasing Group (DL) is one of the largest European non-captive leasing companies with more than 2,700 employees worldwide. As part of the German Savings Bank Group, DL is located next to Frankfurt am Main. It provides leasing and asset finance services in 24 countries.
Deutsche Leasing Funding B.V. (DLFBV) is located in Amsterdam Sloterdijk acting as central funding hub for DL's international group companies. DLFBV administers a balance sheet of more than EUR 3bn with five colleagues in Amsterdam supported by Group Treasury from headquarters.
Main responsibilities are:
o Proactively maintain, expand and intensify relationships with external banking partners (mainly German savings banks but also international commercial banks)
o Acquire new funding partners and negotiate corresponding credit facilities
o Negotiate and execute long term funding transactions (e.g. loans, promissory notes "Schuldscheindarlehen")
o Negotiate and execute money market transactions (e.g. overnight money, time deposits, commercial papers) and derivatives (e.g. IRS, CCS)
o Act as business partner for relevant DL group companies: advise on individual financial matters and offer optimal funding solutions
o Continuously grant new internal loans to DL's group companies
o Show yourself responsible for the business with promotional banks and advise DL's group companies in this context
Required competences and skills:
o General and broad education in finance, especially in the treasury and/or banking segment
o Excellent negotiation skills with the ability to achieve best results even in challenging situations
o High degree of communication skills, especially with regard to banks, external partners and DL group companies
o Deep understanding of capital markets, financial instruments (e.g. loans, promissory notes, money market instruments, commercial papers, FX and derivatives) and corresponding valuation methods
o Treasury Management System (FIS Quantum) and market data systems (Refinitiv) experiences desired but not mandatory
o Ability to work autonomously with high degree of proactivity and individual responsibility
o Willingness to proactively set up a network within DL Group
o Willingness to travel to the Headquarters and funding partners (mainly based in Germany) at least four times a year
o Excellent team player, especially in co-operation with the direct colleagues of DLFBV, DL's headquarters and DL group companies
Expected experience:
o At least 3-5 years working experience in a bank, corporate treasury department or other financial institution with strong focus on front office activities
o Experience with working in an international environment
o German and English language skills are mandatory; Dutch language skills desirable
Ideally familiar with the German Savings Banks System
https://treasuryxl.com/wp-content/uploads/2021/10/Deutsche-Leasing.png
200
200
treasuryXL
https://treasuryxl.com/wp-content/uploads/2018/07/treasuryXL-logo-300x56.png
treasuryXL
2021-10-12 11:55:45
2021-10-14 09:24:15
Front Office Manager - Treasury @ Deutsche Leasing Gruppe