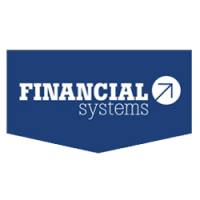 | 12-5-2017 | Pieter de Kiewit | treasuryXL | Sponsored content |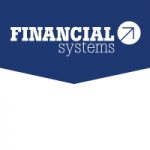 In 2016 Treasurer Search, as a sponsor partner, was a guest at our booth during the annual event "Financial Systems" in Nieuwegein and they will be present again this year. The event will open its doors on May 18th, and you can read more about this event on https://financial-systems.nl/. We asked our expert Pieter de Kiewit, owner of Treasurer Search to look back on last year's event and tell us what to expect this year.
Looking back on last year
Last year, we as Treasurer Search (together with treasuryXL) were able to give part of the event a treasury twist by organizing a workshop that was well appreciated. Four interim managers presented their top tips about treasury software selection and implementation (see https://www.treasuryxl.com/news-articles/treasury-technologie-impact-het-kwadraat).
Looking forward to the 18th of May

Everything is prepared and ready to go.This is what we have planned this year.
We will be present again on the stand and information market of treasuryXL. Their stand will be the meeting point for the treasury community. We will again facilitate knowledge exchange and networking. We believe that, between all ERP, bookkeeping, credit management and other systems, there should be room for treasury management systems, cash forecasting software, payment and other software. A treasury pavilion, together with a Fintech component must be worth a visit.
Parallel session together with treasuryXL
As to our parallel session, we were contemplating various topics. Last year's operational approach was well appreciated, so we will again present the practical aspects of newest technology. This year's parallel session has the topic "Systems om je bank buitenspel te zetten" (Technology to put your bank at the side-line)
'Until recently the banker was an indisputed advisor and bank fees were not open for discussion. But times change and technology contributes to this development. It creates possibilities to re-arrange funding, cash and risk management. Costs are safed, risks are limited and information becomes more comprehensible. As specialised recruiter and active member of the treasury community I will share my vision on contemporary, relevant technology with you in an interactive session. What will your next conversation with your bank be about?'
Free registration with code
Admission to the event is free. We do appreciate your visit. When registering via https://financial-systems.nl/aanmelden/, choose the option 'gratis registreren met code' and use the following registration code: TXL2017
This will help us analyzing the visitor population and adjust the program to your background.
I look forward to seeing you at Financial Systems, together with treasuryXL,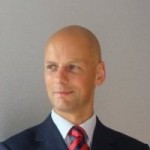 Pieter de Kiewit
Owner Treasurer Search
https://treasuryxl.com/wp-content/uploads/2017/03/financial_systems-e1489590262850.png
200
200
treasuryXL
https://treasuryxl.com/wp-content/uploads/2018/07/treasuryXL-logo-300x56.png
treasuryXL
2017-05-12 07:30:24
2020-07-02 15:01:22
Financial Systems 2017 – Event with a Treasury Twist